Cities
Smart City 3.0 – Ask Barcelona about the next generation of smart cities.
Barcelona has long been a leader in the smart city movement. Sometimes ranked number one – and usually in the Top 10 – it is part of an elite group of intelligent urban-planning pioneers along with such cities as Singapore, Vienna, San Francisco, and Copenhagen.
Now, it is also one of a handful of smart cities trying to integrate the top-down and the bottom-up approach to urban digitalization, and boldly reach for what some are calling Smart City 3.0.
Smart inside and out – In many ways, the smart city concept is simply good urban planning that incorporates both advances in digital technology and new thinking in the age-old city concepts of relationships, community, environmental sustainability, participatory democracy, good governance and transparency.
41505 views
Barcelona – building on success
A big part of being a smart city is the use of new, digital technologies and the Internet of Things (IoT) to improve municipal processes for the benefit of residents. Barcelona has a documented history of doing this, incorporating smart sensors and big data analytics into everything from parking and transportation, to trash collection, air quality, and parkland irrigation.
But being a smart city is ultimately a process or journey, rather than a destination. And after many initiatives and much acclaim, Barcelona felt that it needed to move its smart city to the next level.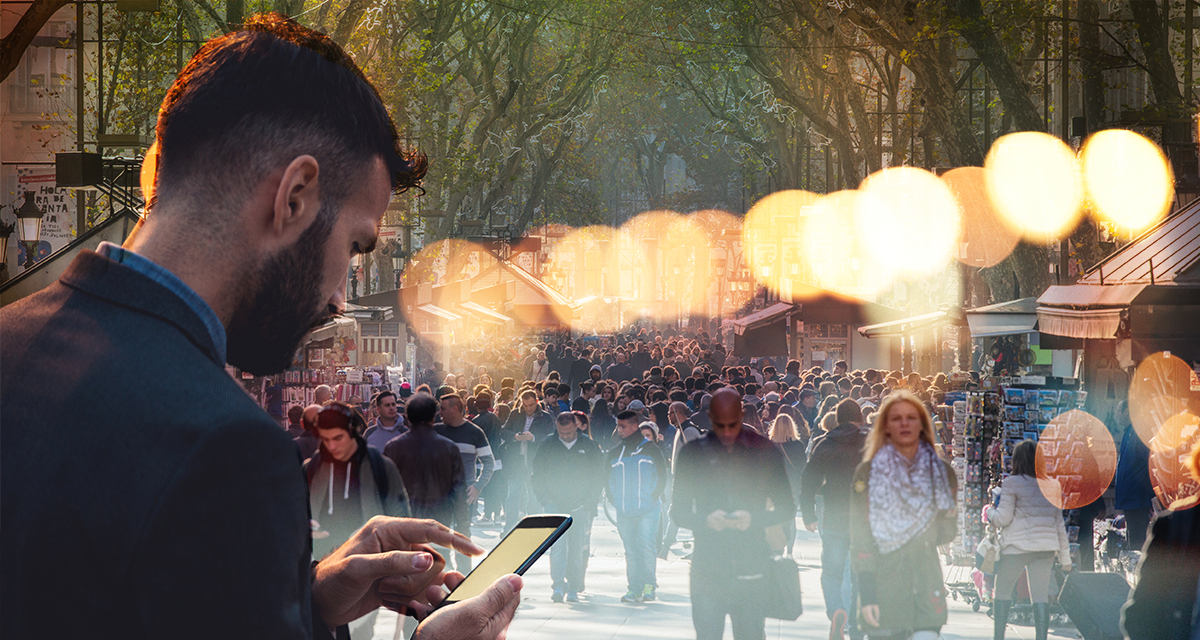 The evolution of the smart city
Though relatively new as a concept, the smart city has already produced several stages of development. Stage 1.0 is characterized by top-down, technologically driven decision-making, best exemplified by cities such as Songdo (S. Korea).
Stage 2.0 represents a more bottom-up approach, with the demands of citizens and politicians driving the technology to evolve solutions that meet real needs, for example in Madrid.
Smart City 3.0 represents an attempt to intimately link citizen participation with both government aims and new technologies. Barcelona's Chief Technology Officer (CTO) Francesca Bria promotes a "strategy for digital sovereignty". She believes the fairest way for technology to advance is for local communities to be included in its development, and rewarded by clear evidence of how technology can improve their quality of life.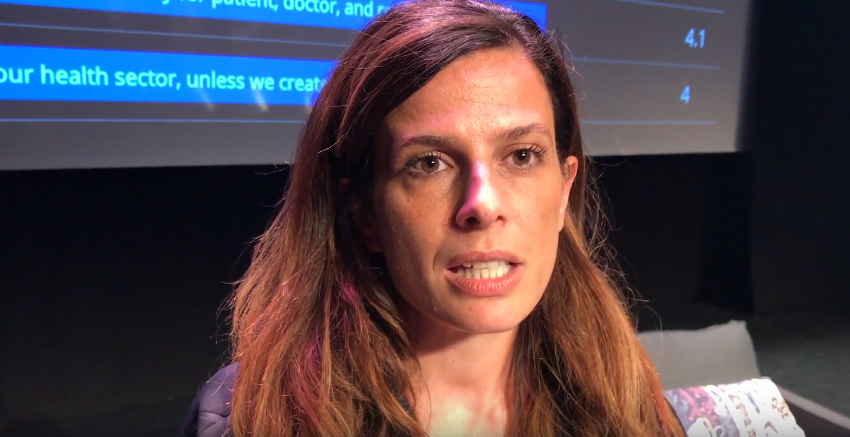 Francesca Bria is the Chief Technology Officer for the City of Barcelona. Watch how she explains the new thinking behind Barcelona's continuing quest to expand the frontiers of the smart city.
Data available to citizens on demand
This has led Barcelona in two directions. The first entailed the development of a new data infrastructure consisting of three components: Sentilo, an open-source data collection and sensor platform; CityOS, another open-source platform that analyzes the data; and a user interface level of service apps to enable easier access to the data – all the data.
The second direction was to use that integrated control to democratize the data. The new platform and all the data on it would belong to the city, for instance. It would be available to citizens, private companies and other interested parties, but the city and its people would retain ultimate ownership, and decide what constituted proper access, ensure privacy, etc.
A platform for creating solutions
The key to digital democratization is the enabling of citizens to explore and tinker with the technology themselves. By raising the techno-literacy of the populace, so the thinking goes, citizens are better able to understand how and where technology can best serve their interests.
The resulting "Barcelona Digital City" website divides this into three parts:
Digital Education primarily aims at fostering scientific and technological vocations in children, e.g. through FabLabs that teach the collaboration skills necessary for innovation using new technologies.
Digital Inclusion extends training further. Vincles BCN, for example, helps seniors to overcome barriers of entry to the digital world.
Digital Rights and Democracy provides the chance for Barcelona's digital citizenry to make decisions. For example, Decidim provides an experimental, "open, secure and free" platform to crowd-source ideas and test their viability. Ideas that survive this test of the collective intelligence can then be implemented by the city with popular support.
Superblocks mean mobility
Meanwhile, of course, more street-level solutions continue to be rolled out. For instance, the popular Superblock idea will be expanded to cover the entire city. By restricting car traffic within each Superblock, neighborhoods become less polluted and noisy, and the streets are freed up for children, pedestrians, and small businesses.
But even as car traffic is limited, mobility is increasing. For example, line 9 of the Barcelona subway system was updated with smart elevators that use real-time data to adapt to the needs of commuters.
The movement of the elevators is optimized for passenger use, and they automatically move to the platform level just before a train arrives. This speeds up passenger mobility, reduces crowding and lowers energy consumption – for an estimated 30 million passengers per year. Talk about smart!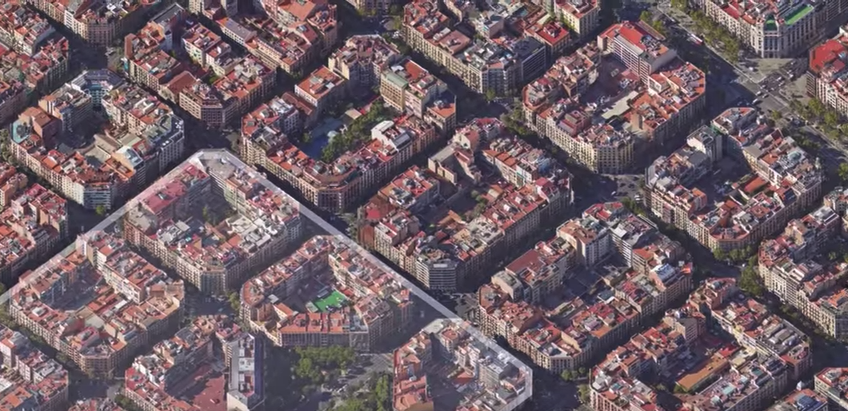 Superblocks entail the virtual creation of small villages within large cities. Car traffic can enter these areas, but under low-speed and other restrictions. By eliminating most of the traffic, people-centered activity flourishes.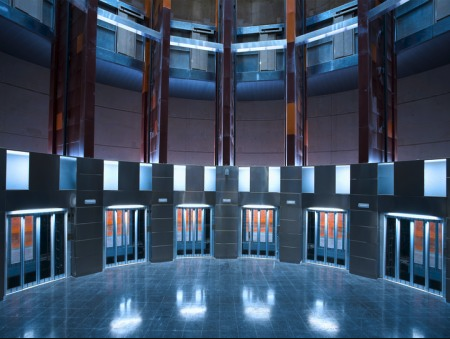 Public-private cooperation in smart city development
Private enterprise is a key component in Barcelona's plans. Host of the annual Smart City Expo World Congress, Barcelona also actively partners with tech giants like Cisco, Philips, and Schneider in applying digital technology to urban challenges. Many of Barcelona's smart city initiatives aim at directly increasing digital business opportunities, or at creating the tech-savvy workers so desired by businesses.
No wonder that urban mobility leader thyssenkrupp Elevator chose Barcelona for its annual global Leadership Conference in 2018. Spain was a pilot country for launching the company's advanced IoT-powered MAX – the industry's first predictive maintenance solution. More than 110,000 smart MAX units have been installed around the world, 24,000 of them in Spain. Many of those are in heavily trafficked locations like the Barcelona subway and the airport – enabling locals, commuters and tourists to all benefit from thyssenkrupp Elevator's innovative contributions to Smart City Barcelona.
Sharpening the cutting edge
Named the Nr. 2 Smart City in the world in 2017 by Juniper Research, Barcelona is clearly not content to rest on its laurels.
With its active insistence that the urban promise of technology can be fulfilled only with the informed consent and participation of its citizens – and its drive to make this happen – Barcelona remains on the cutting edge of smart city development. And it will continue to provide inspiration for leaders in every field, and not least in the exciting field of urban mobility.
Is your city helping you to understand and participate in the opportunities of the digital age? Let us know how!