Cities
Recyclable architecture – changing how we build, use, and re-use urban structures
We've heard about smart, sustainable, and green buildings but what about recyclable buildings? While the idea of recycling an entire city is far-fetched, new building concepts and materials are inspiring architects and planners to consider what will happen to a building or structure when it is no longer needed.
Many architects are embracing recycled materials for construction and designing buildings that can later be more easily dismantled and re-used. Another related trend is the development of "nomadic" structures that can be completely repurposed at another location. This kind of end-of-life recycling of a building, however, demands dynamic, flexible city planning – planning that is constantly in flux.
Smart inside and out – In many ways, the smart city concept is simply good urban planning that incorporates both advances in digital technology and new thinking in the age-old city concepts of relationships, community, environmental sustainability, participatory democracy, good governance and transparency.
15860 views
Building from scrap or new? Or both.
Using recyclable materials is rapidly becoming an innovative and sustainable staple for architects. Many common building materials – concrete, brick, glass – can be produced from previously used materials. And doing so can lower a building's emissions up to 90%.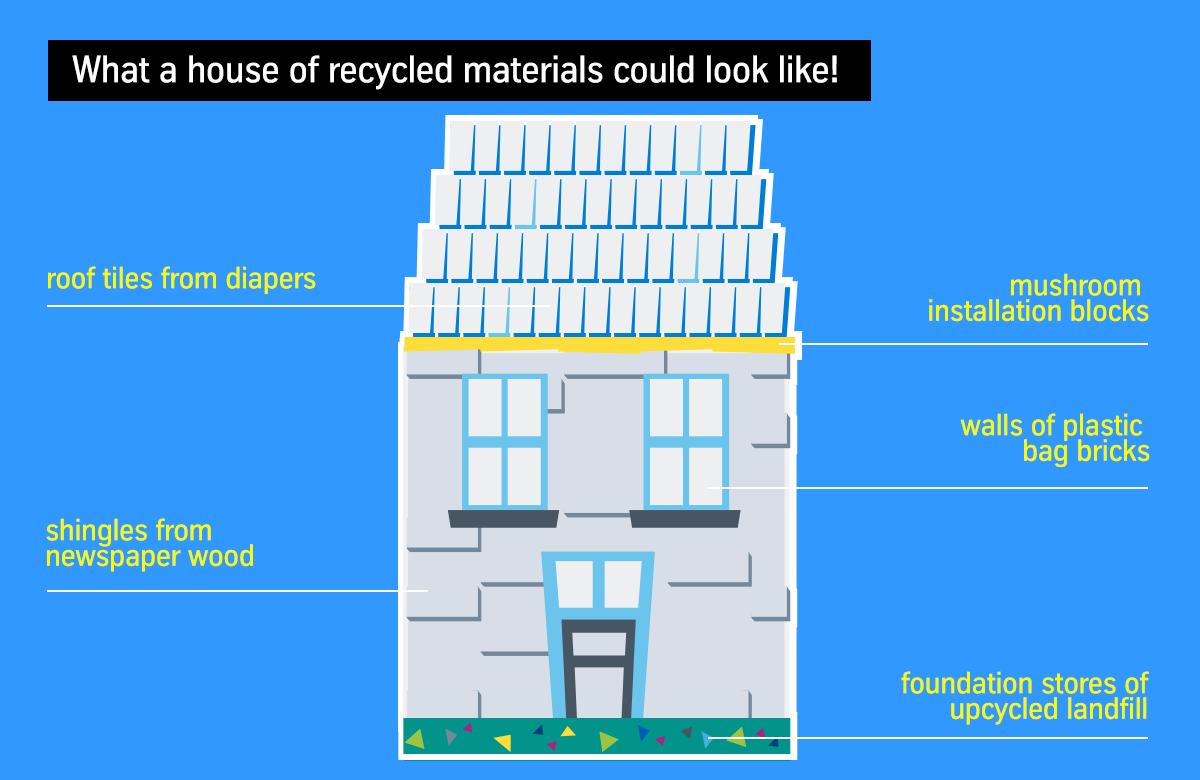 Architects who think beyond the life of a building – by adopting a closed-loop construction system – are committed to testing out new sustainable materials. The result is often a structure with virtually no ecological footprint and an innovative, unique aesthetic that would not have been possible with traditional materials.
Take the house in Rotterdam made from WasteBasedBricks from the aptly named startup StoneCycling. They up-cycled around 15 tons of waste, ranging from ceramic to glass and clay, to create caramel-toned bricks for the construction.
Last autumn, the People's Pavilion at the Dutch Design Week became a showcase for construction that produces little or no waste. The colorful shingles are made of recycled plastic, and the wooden platform consists of borrowed parts that can be returned to the owner.
In Chicago, the architects who designed the SOS Children's Villages Lavezzorio Community Center sourced leftover concrete from nearby construction sites. The different types of aggregated concrete created a canvas of different shades on the building's façade.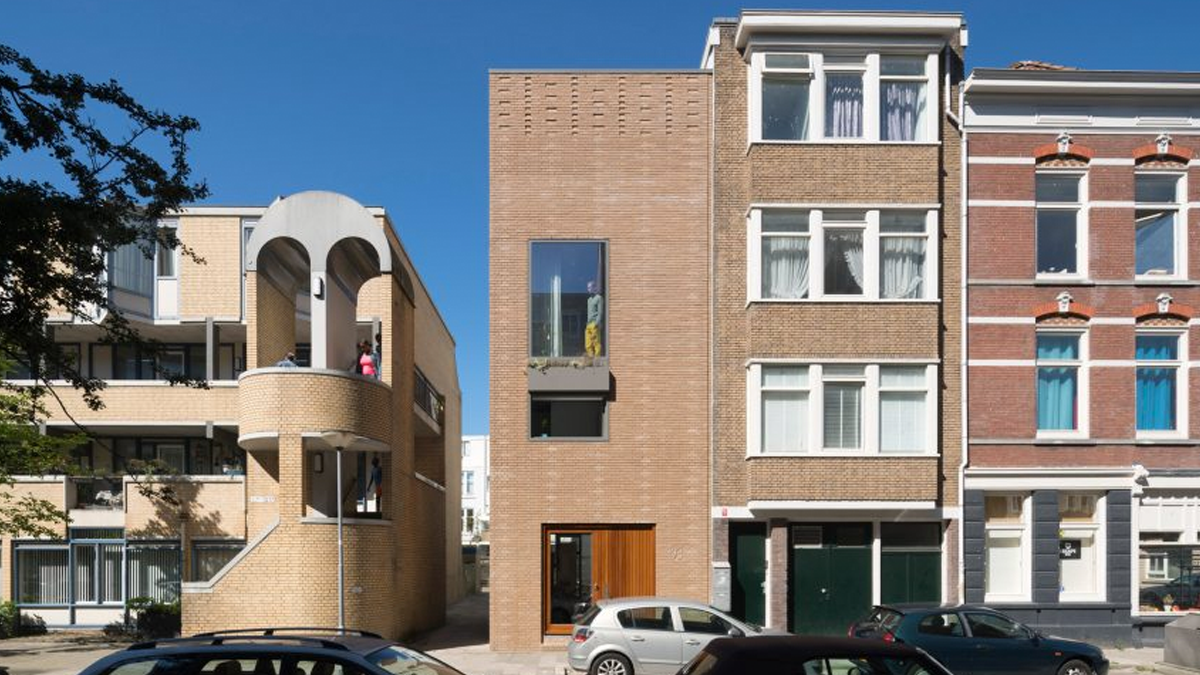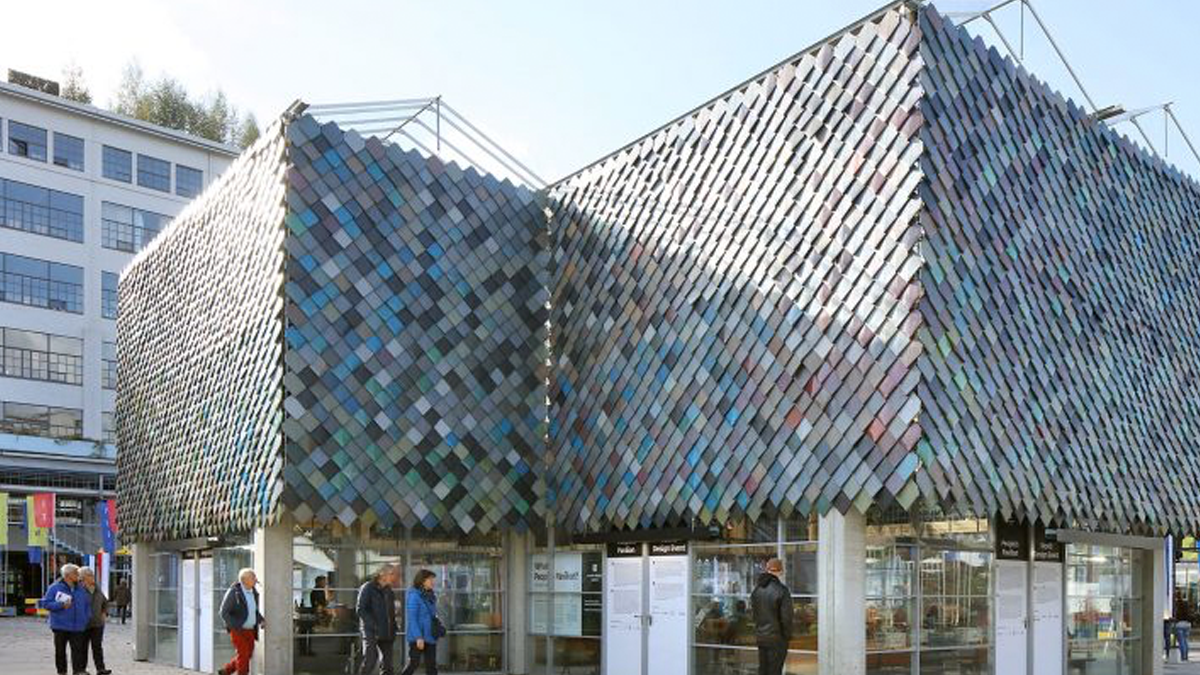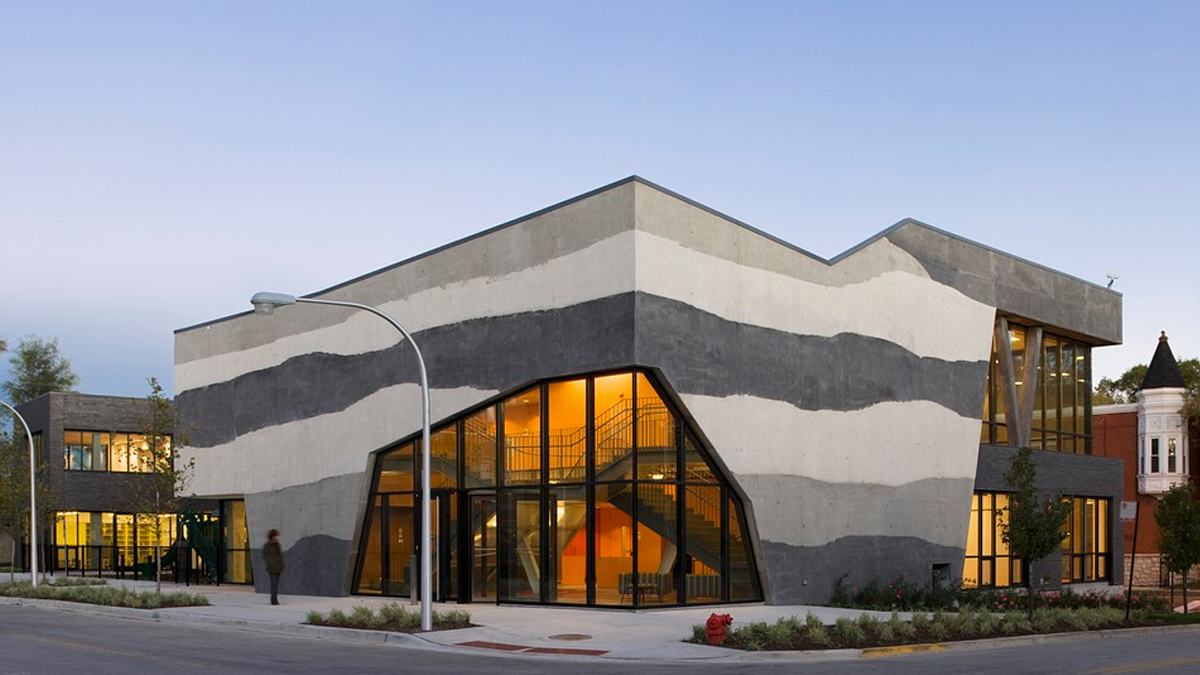 Assemble, reassemble, repeat
After the Summer Olympics in Rio de Janeiro, the talk wasn't just about the world class athletes leaving but also what would become of the cutting-edge buildings. Determined to avoid the "white elephants" that so often plague cities once the "Games" are over, Rio opted for buildings like the Future Arena. Its dismantled parts went on to build four grammar schools.
Often dubbed "nomadic architecture", this trend focuses on temporary, inventive, and flexible structures – and it's catching on. The Qatar World Cup 2022 Stadium will be the first fully demountable, and reusable stadium in the world. It will be constructed using shipping containers and modular blocks.
These experiments in "movable" buildings have also given rise to the design of building materials that can be easily disassembled and reassembled – like concrete columns or beams and walls. Even concrete water pipes have been suggested as reusable building components. Hong Kong proposes building micro-apartments in them, which can be placed wherever space allows.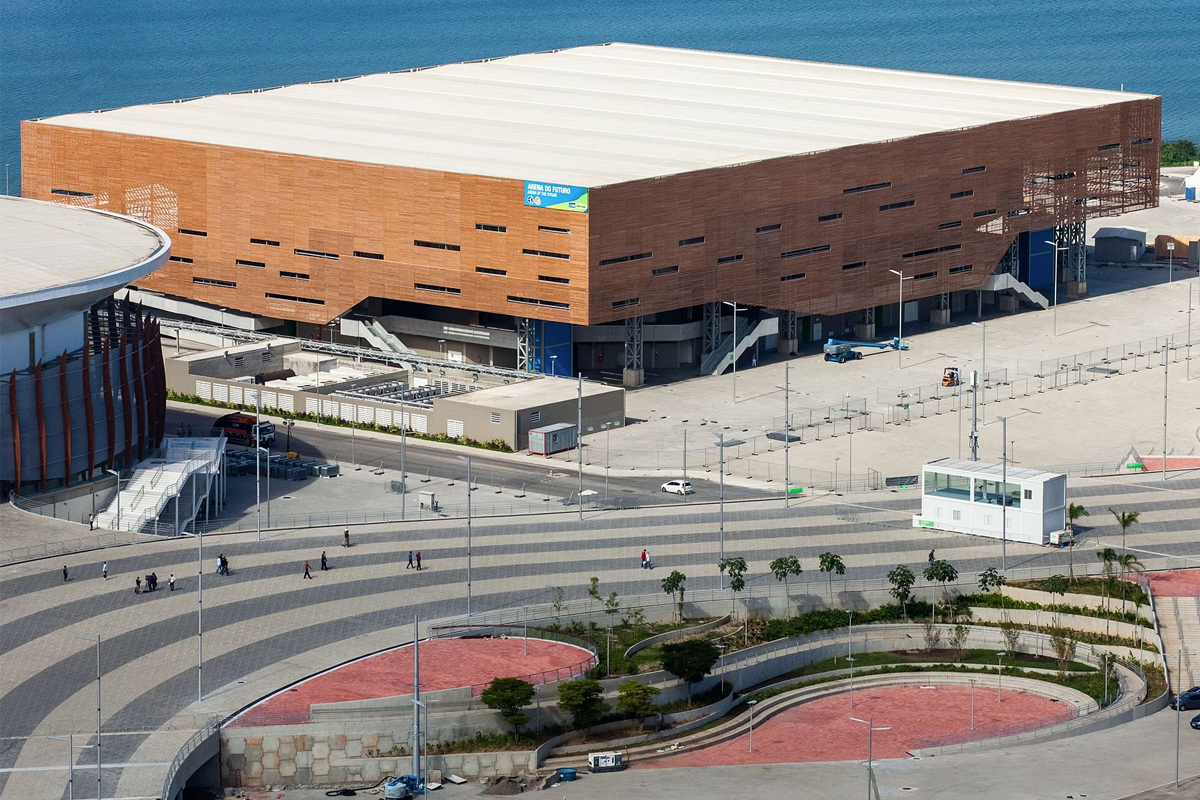 Can recyclable architecture close the circle?
Although these individual examples of stadiums and stunning houses are inspiring, how will the trend toward recyclable architecture really affect city planning or building in a wider context? And how does this trend reflect a change in our thinking?
Rather than tending towards monumental "legacy" buildings, architects now understand that nothing lasts forever, but everything leaves an impact. ARUP Associates, for example, used the circular economy concept to develop a building that can be easily adapted to new uses – and creates zero waste when it is no longer needed. Components can be returned to the industry and repurposed or fully recycled.
Although this project was only a display piece for the 2016 London Design Festival, it answered the question of whether architecture could close the circle with a resounding "Yes!" ARUP's innovative design was recognized by the Cradle to Cradle Products Innovation Institute.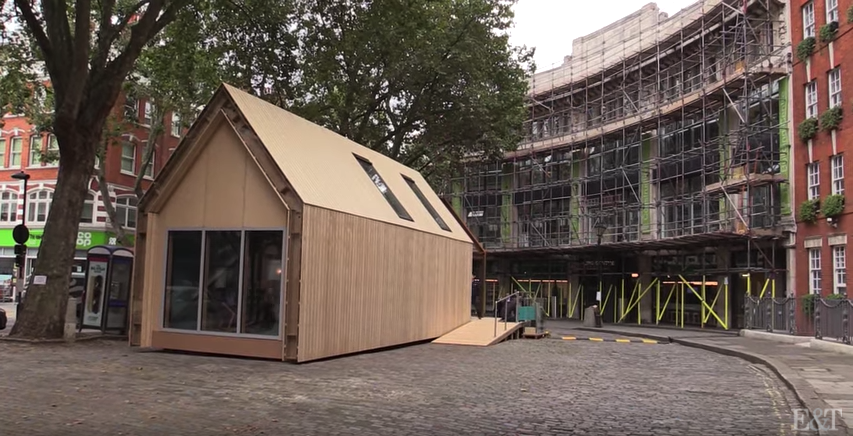 The "Circular Building" by ARUP is flexible, de-mountable, and 100% recyclable or reusable.
Change is happening now
It seems clear that the concept of flexible, temporary architecture is being embraced beyond the occasional boutique building. There are increasing instances of "pop-up" or adaptable buildings and structures that move with the flow and changes of the city. Examples include food vendors, multi-purpose parking garages, or even a flexible retail and event center made of shipping containers like San Francisco's PROXY Project.
Forward-thinking sustainability certification programs are also pointing the way by encouraging the construction of buildings that use recyclable materials or that take careful consideration of the end of their useful lives. For example, the LEED (Leadership in Energy and Environmental Design) certification scheme gives an extra point for "Design for Flexibility" and ease of future adaptation.
For a truly circular construction concept to take off, all players must contribute – from those investing in the project to the architects and construction team. Once everyone is on board, the possibilities are endless. Bridges, houses, buildings, indeed every structure within the built environment should take into consideration what will happen when it has outlived its original purpose.