Cities
Waterfront redevelopment: port cities are reaping the benefits
Waterfront redevelopment is a hot topic in urban planning. Modern structures, adaptive-reuse architecture, and new public spaces are rapidly rediscovering and transforming half-forgotten shorefront places occupied by decrepit buildings. Port cities have a special advantage. There, maritime freight traffic has moved outside the city to larger and more modern facilities, leaving behind legacy port infrastructure that is centrally located on prime real estate. URBAN HUB looks at some famous port cities and how they are adapting to the seaside changes affecting their waterfront property.
Smart inside and out – In many ways, the smart city concept is simply good urban planning that incorporates both advances in digital technology and new thinking in the age-old city concepts of relationships, community, environmental sustainability, participatory democracy, good governance and transparency.
12647 views
Crossroads of the eastern Mediterranean: Istanbul
Istanbul has long been a major international port, and the Galataport megaproject will significantly improve the heavily visited area around the Golden Horn when it opens in 2020. As well as restoring numerous historic buildings along a 1.2 km coastal stretch, the redevelopment will create a new 14,000 m² square at the heart of an upgraded artistic and cultural district. Galataport will also offer state-of-the-art cruise ship facilities for as many as 1.5 million passengers and crew per year. thyssenkrupp Elevator is providing the elevator and escalator systems to ensure fast and easy connections.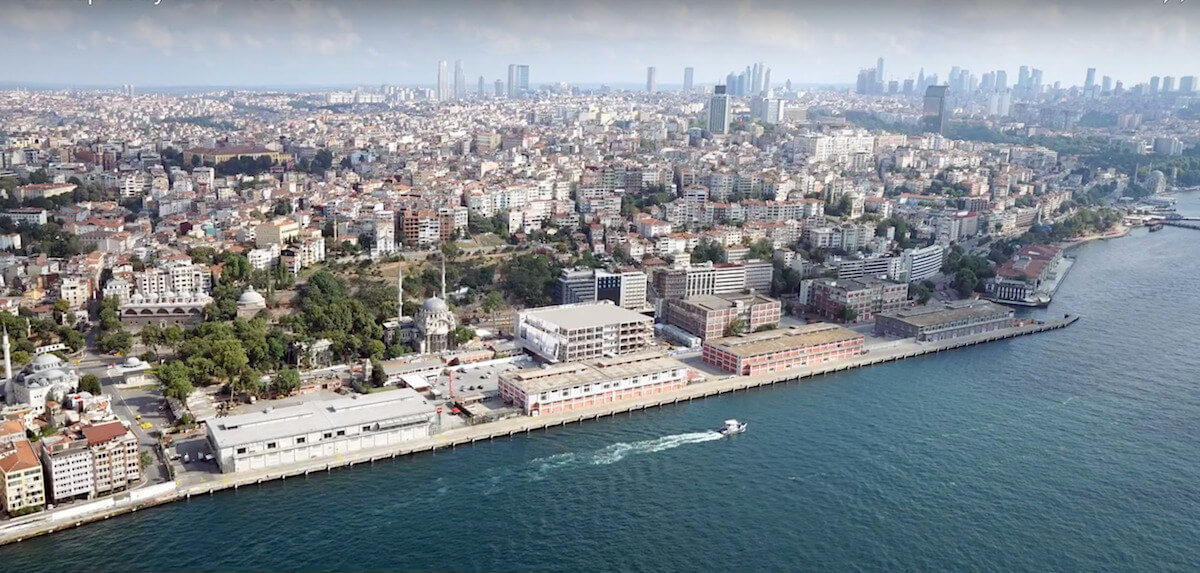 Gateway to North America: New York City
New York City was once the port of entry for countless immigrants from around the world. Those days are gone, but a vast assortment of old waterfront infrastructure remains. New developments range from the massive Hudson Yards redevelopment atop a waterfront railyard to the city's second-largest green space: the 7.2 km Hudson River Park in the old Slaughterhouse District. Piers are being repurposed as well: Pier 17 has a concert venue, Pier 26 has a dog park, and Pier 2 has a pop-up pool. See it all from the 1 World Trade Center observatory.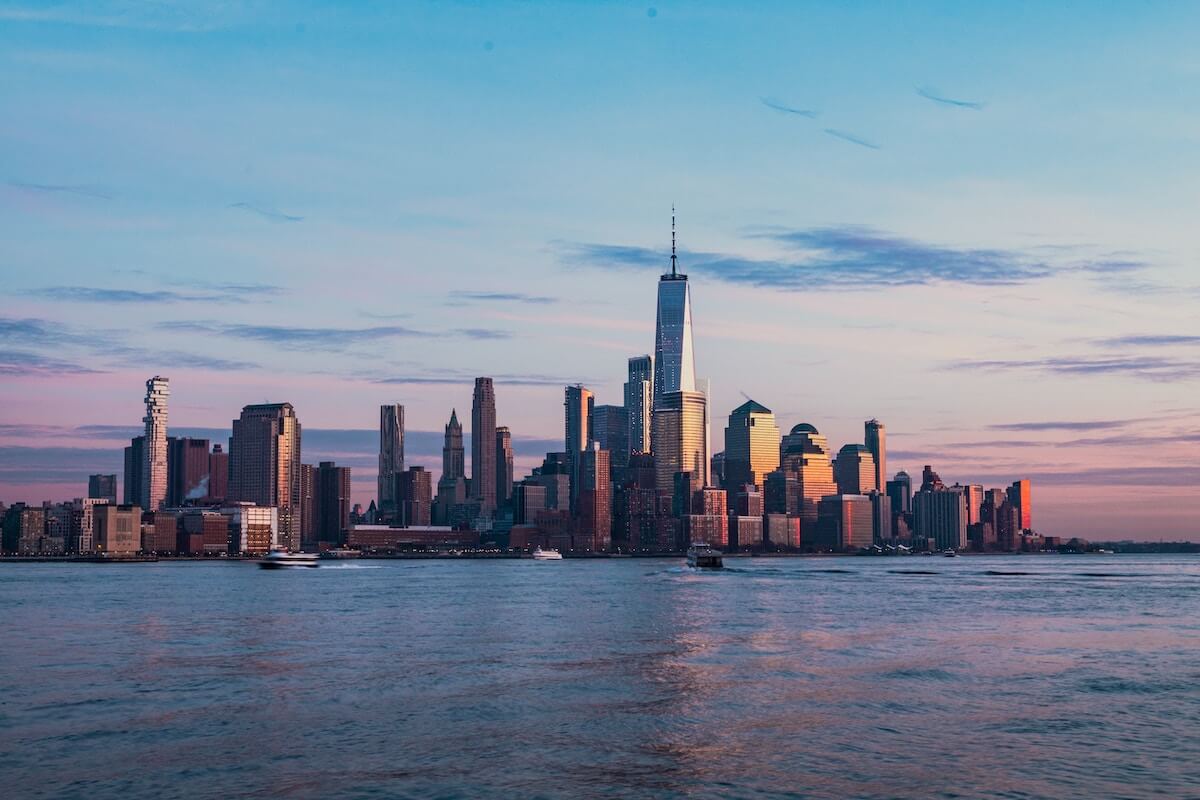 Take the Midtown ferry to Hudson Yards in New York.
Tasman Sea quality of life: Sydney
Ranked high on quality of life and smart city surveys, Sydney is also known for having fun. Much of that fun is on the water and its vast harbor offers plenty of that. The new Barangaroo project is opening up even more by turning a disused container terminal next to the central business district into a 22-hectare mixed-use waterfront development. The homes, offices, shops, restaurants, and parks will be even more accessible upon final completion in 2024 because that is also when the new Sydney Metro opens, supported by 200 mobility solutions from thyssenkrupp Elevator.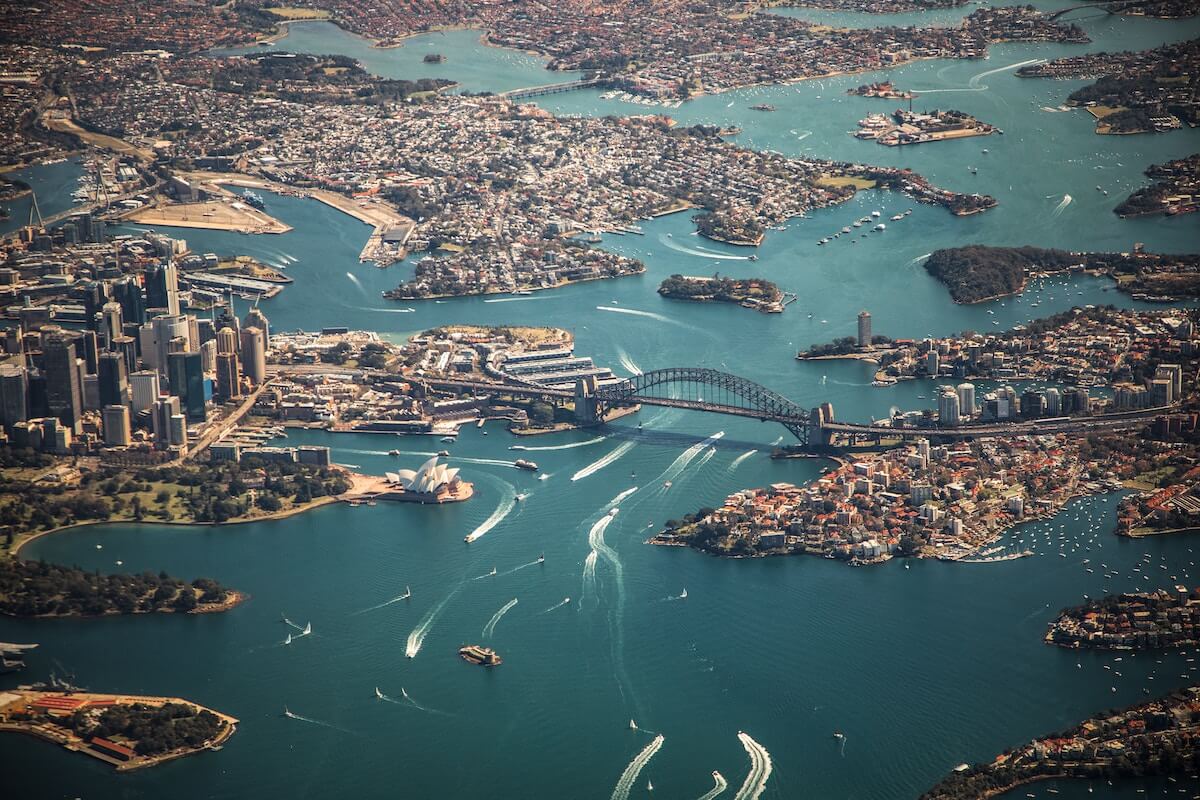 Where the North Sea meets the Elbe: Hamburg
Hamburg is a favorite port of call for cruise ships. One of its three major berthing facilities is at HafenCity, 220 hectares of waterfront and Europe's largest inner-city urban development project. This area is home to both the Speicherstadt UNESCO World Heritage Site and to the new HafenCity University, which focuses on architecture, engineering, and urban planning. It also features an impressive example of adaptive reuse, the 108 m. Elbphilharmonie concert hall, which combines superior acoustical design with advanced mobility solutions from thyssenkrupp Elevator.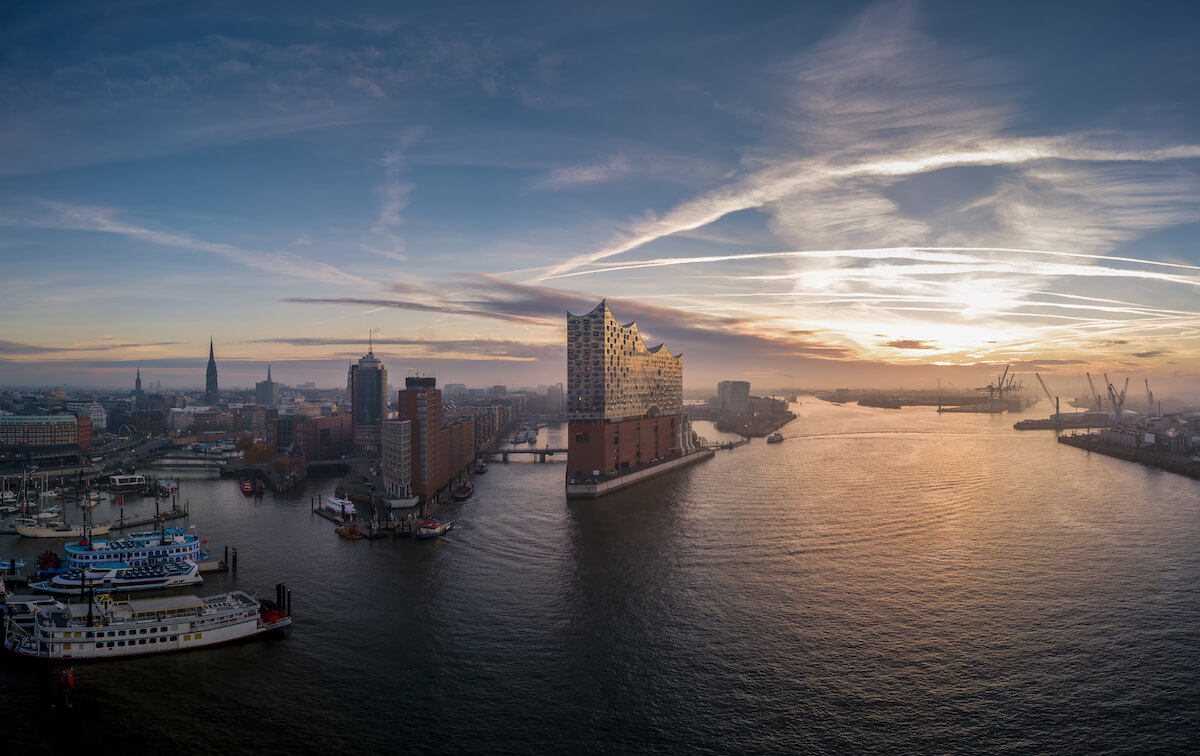 The Atlantic at Guanabara Bay: Rio de Janeiro
Justly famous for Carnival, dancing music like samba, and beaches like Copacabana, Rio de Janeiro is also intensely aware of the sea. So it took advantage of an upcoming mega-event to do something about the old port area of Porto Maravilha. That meant tearing down 5 km of elevated motorway, an eyesore for many. Once that was gone, there was suddenly room for all sorts of things. Bike and walking paths and light rail connected people and the city to the old waterfront warehouses, which were transformed into museums, performance venues, and other public spaces. All on the water.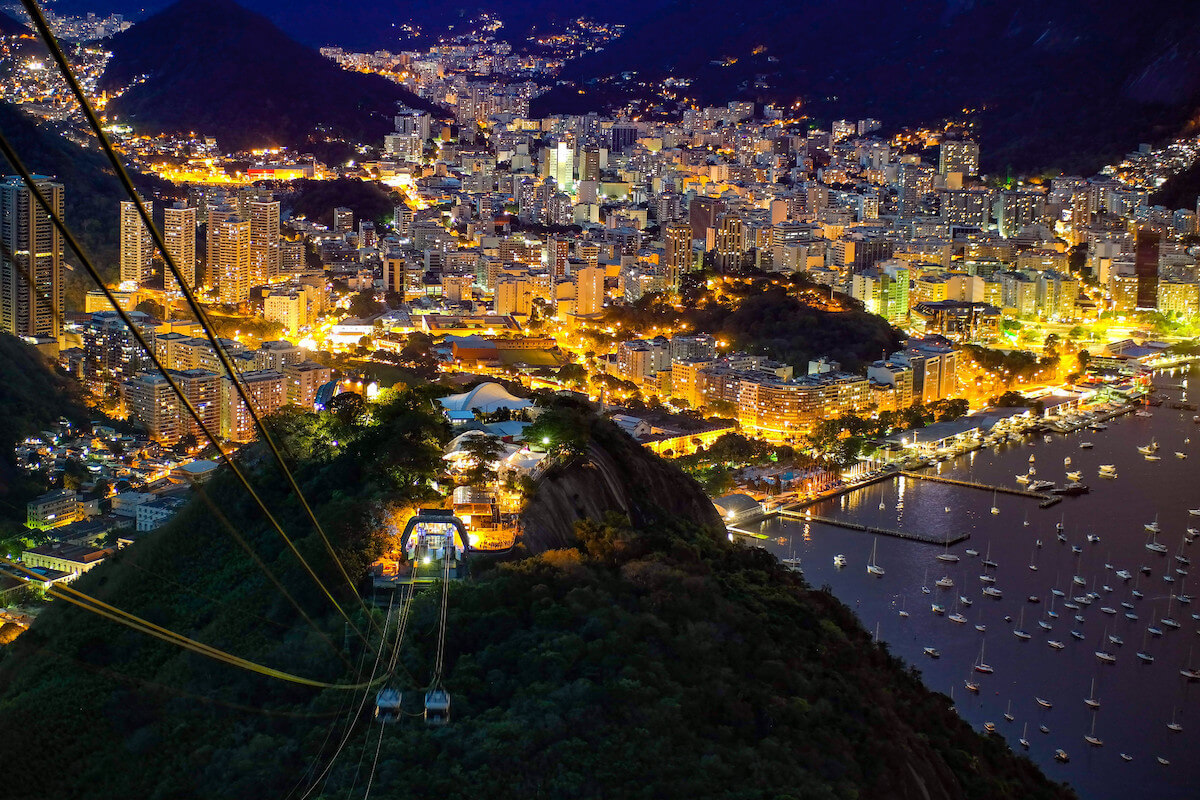 Where two oceans meet: Cape Town
The warmer waters of the Indian Ocean meet and mix with those of the chilly South Atlantic near Cape Town, and it is fitting that this is one of the most multicultural cities in the world. That dynamic movement extends to the shoreline, where the Victoria & Albert waterfront, a working harbor, has been redeveloped to also include new housing and retail shops. This adaptive-reuse development attracts over 20 million visitors each year and continues to grow: it recently added the 12,000 m² Battery Park, which offers unrestricted access to urban swimming, water sports, and seaside leisure.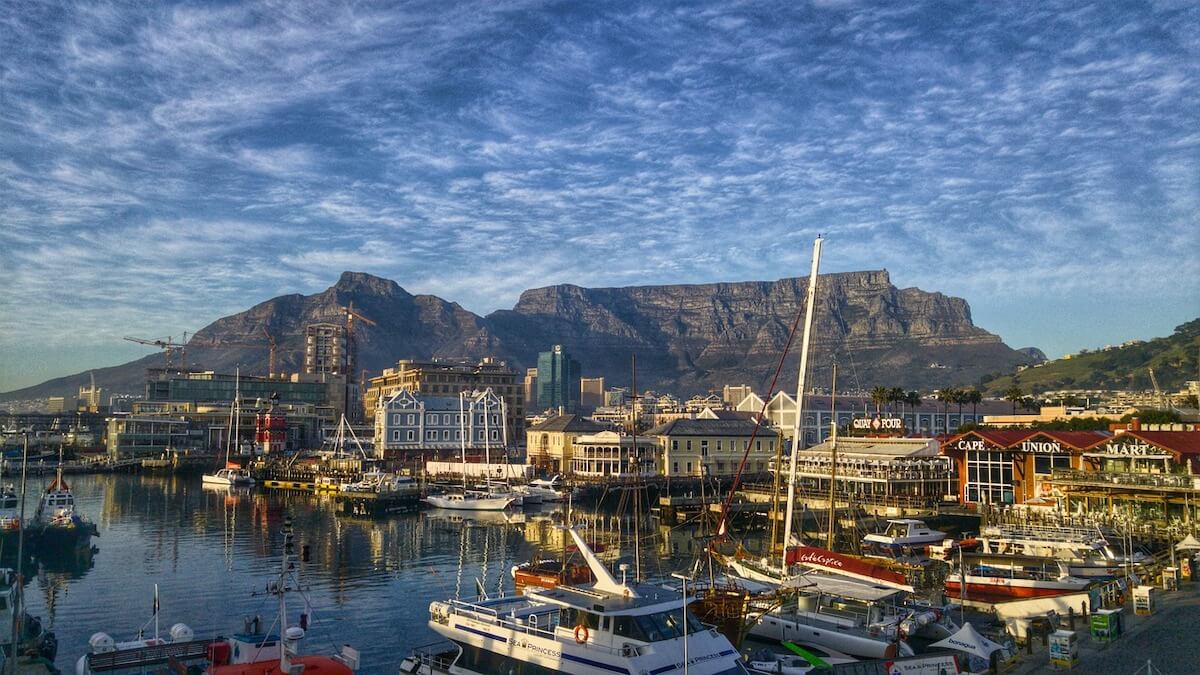 Docklands on the Thames: London
One of the world's most famous waterfront redevelopments is the Docklands in east and southeast London. This huge project created much controversy at the start, but these days the consensus is that it provided an immense economic boom to the city. One effect of this success has been that planners have continued to explore development opportunities downriver. The Thames Gateway project would stretch 70 km from London to the Thames Estuary, and combine brownfield development with "regeneration" of existing sites.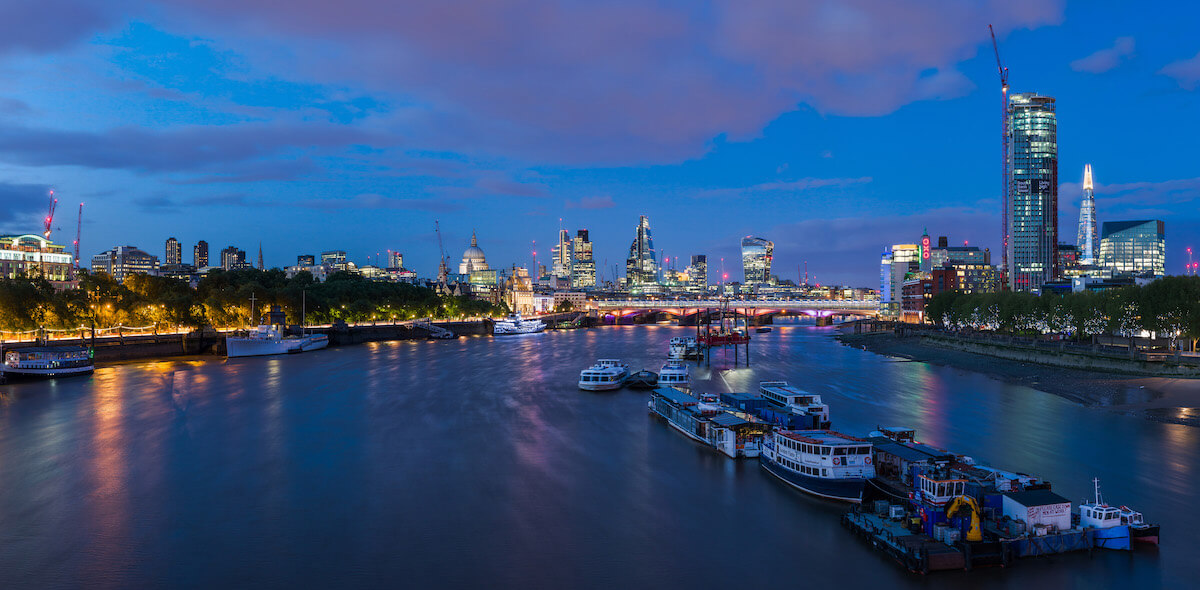 New purpose for old waterfronts
Many coastal cities offer fabulous waterfronts: Vancouver, Hong Kong, Stockholm, Mumbai, Tokyo, Shanghai: The list is endless. And more and more other cities are investing time and money into making their waterfronts into vibrant and beneficial parts of urban life. One key step to making a wise investment is involving residents in the process. San Francisco, for instance, goes to great lengths to ensure citizen participation in the planning process. That helps ensure that the port area that made the city great in the beginning continues to keep the city great for years to come.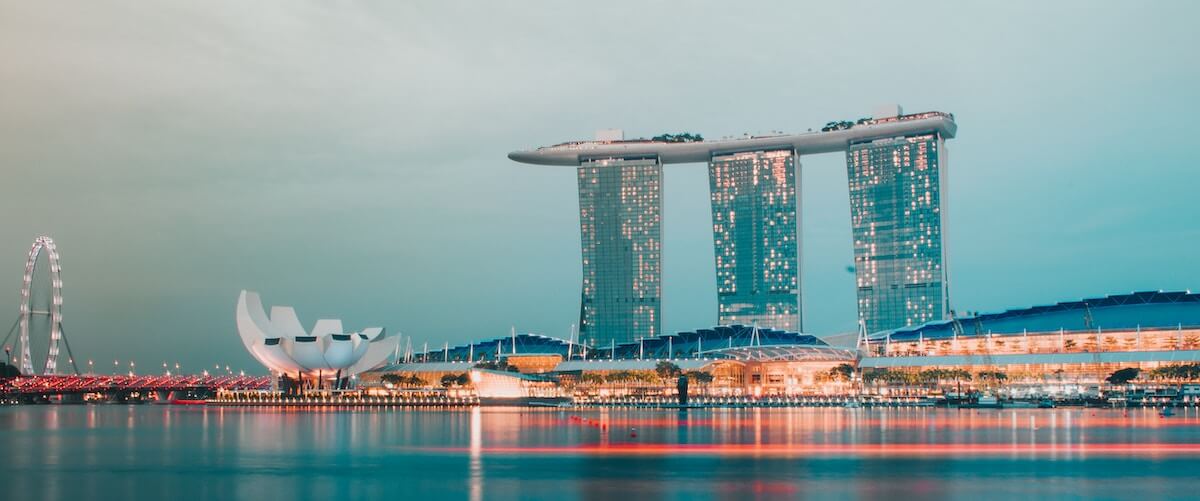 Singapore's waterfront is constantly under development.
Image Credits:
Galataport, video by A As Architecture
New York City, photo by Mike C. Valdivia, taken from unsplash.com
Sydney, photo by Jamie Davies, taken from unsplash.com
Rio de Janeiro, photo by Nan Palmero, taken from flickr.com, Creative Commons Attribution 2.0 Generic (CC BY 2.0)
Cape Town, photo by Travelbusy.com, taken from flickr.com, Creative Commons Attribution 2.0 Generic (CC BY 2.0)
London, photo by David Iliff, taken from commons.wikimedia.org, Creative Commons Attribution-ShareAlike 3.0 Unported
Singapore, photo by Victor Garcia, taken from unsplash.com