Cities
Playing their cards right, smart city Las Vegas invests in an "Innovation District"
Las Vegas is no stranger to rapid change and urbanization. A city used to being in the fast lane, it has now branched out and is leading not only in business and entertainment, but in pioneering the use of smart city technologies. Last year saw the launch of the Innovation District, which is sure to be the talk of many other cities hoping to follow in its footsteps.
Partnering with connectivity and IoT providers, Las Vegas will use smart application connectivity and machine and sensor data to radically enhance city planning, particularly with regard to traffic, safety and efficiency. By demonstrating smart technology readiness, Las Vegas not only modernizes solutions to urban challenges, it diversifies and boosts its economy.
Smart inside and out – In many ways, the smart city concept is simply good urban planning that incorporates both advances in digital technology and new thinking in the age-old city concepts of relationships, community, environmental sustainability, participatory democracy, good governance and transparency.
3142 views

The next frontier for Las Vegas – modern and smart
Las Vegas has experienced rocketing urbanization. In 2015, Forbes named it one of the fastest-growing cities in the U.S.A. On top of the current population of about 600,000, over 40 million visitors flock to the city annually. Demands on the city's infrastructure have spiked along with the need to improve traffic safety and boost overall transparency and pro-activeness of city services.
Las Vegas's casinos were among the early adopters of the Internet of Things and machine learning, utilizing it for loyalty programs to rule out human error when keeping track of customer spending for their reward programs. This increased customer loyalty and satisfaction – just like the city now wants to do for citizens.
The city originally had just a small Wi-Fi network, which they considered building out internally, but the task seemed daunting, and such a huge infrastructure is expensive to maintain. Plus, Las Vegas was looking for a solution that would be flexible, as well as easy to upgrade and modify.
After seeking advice from cities like Glasgow and Austin, who were also cutting their teeth on smart city technology, Las Vegas decided they would look for a private enterprise partner to help them expand their networks.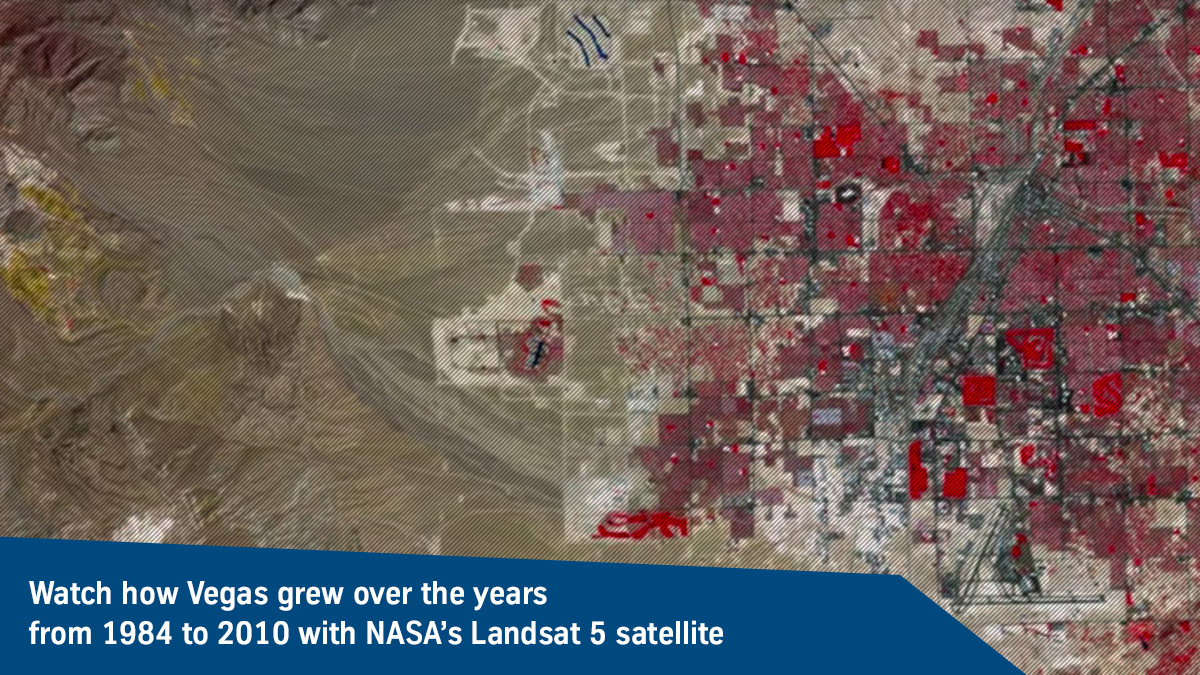 The high stakes of experimenting with city planning
Las Vegas was open to trying cutting-edge technological solutions, but the city did not want to gamble on the highly-experimental or risky. With tourists, residents, conventions and entrepreneurs convening in the city every day, Las Vegas needed strategies that deliver fast, high returns. City planning had to become more transparent and also engage the community to take part.
Information needed to be made available to everybody who needs it and data to be interoperable. And finally, that data should feed into a city support system which could use this real-time information and predictive analysis to improve city planning tools across all offices.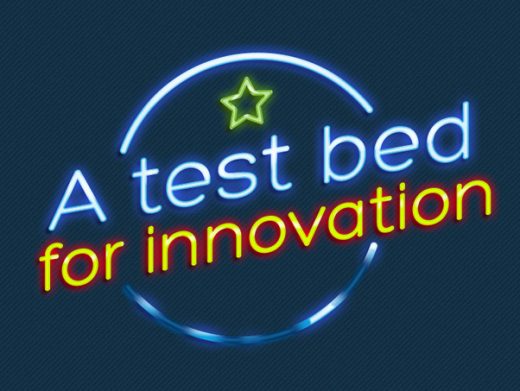 Enter Ingenu, an industry leader in machine connectivity and the Internet of Things (IoT). Partnering with Las Vegas, they will provide the city with IoT connectivity. Ingenu's Machine Network™ brings wireless connectivity to machine-to-machine communication and is built on powerful RPMA technology.
It enables the collection of data from various smart city applications ranging from air quality to traffic and will provide meaningful insight into how citizens engage with their city. The solution is based on an underlying of principle of open data.
The smart city technology strategy is being rolled out in Las Vegas's new Innovation District. Next to the Las Vegas strip, it will serve as a test bed for IoT solutions to be implemented throughout the region.
Signals to keep Las Vegas in business
Another cornerstone of Las Vegas's smart technology strategy is its partnership with Acyclia. With millions flooding the streets and downtown, the city wants to achieve zero traffic fatalities, and to improve the flow of traffic. The streets will be smarter, the cars too, and traffic control centers will be able to analyze traffic data in real time.
Acyclia will install sensors at 2,300 intersections which provide a complete overview of the region's traffic. Engineers can even change traffic signals and react to situations. And the traffic signals will be able to talk back to cars too! Drivers will have access to smart city technology that communicates when the light will turn green.
With its cutting edge vehicle-to-infrastructure (V2I) system, Las Vegas is also paving the way for the use of autonomous vehicles. It is the first city in the US to introduce a driverless bus, which is being tested in the Innovation District. With access to the real-time traffic light data, it gets a signal when to stop or slow down.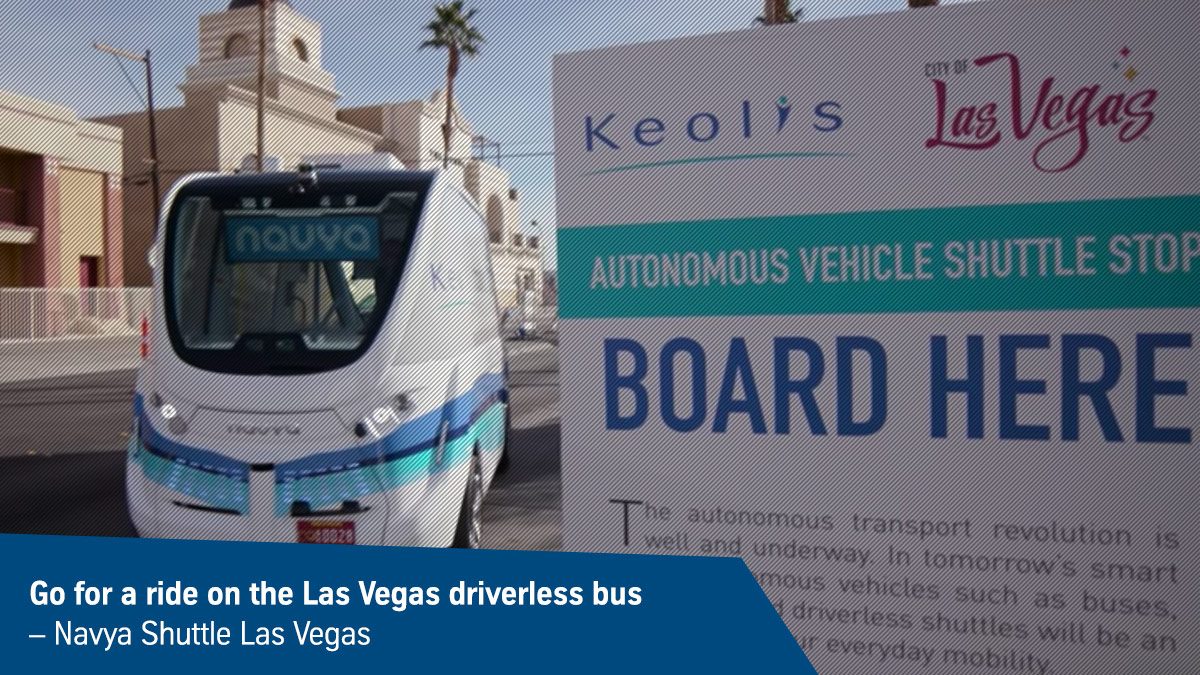 Las Vegas sets the stage for smart technologies
While news on the developments in the Innovation District continues to spread, it's worth pointing out that Las Vegas is no stranger to the advantages of hooking up with smart technology. Las Vegas has set the stage, for some time, for high-tech companies to launch innovations, or even try out new solutions.
For example, already in use today are more than 400 MAX installations in buildings throughout Las Vegas. MAX remains one of the most revolutionary uses of the IoT and machine learning to predict instead of react dramatically improving elevator service, with a potential to cut by half elevator downtime.
Las Vegas has always been praised as an attractive and efficient place to do business. The city is a draw for top technology fairs like the Consumer Electronics Show or other industries investing in the development of smart technology like thyssenkrupp Elevator, who held their annual global Leadership Conference here in 2017.
What happens in Vegas won't stay in Vegas!
Many things that visitors to the Innovation District see and experience, they take back to their own cities. Whether picked up in a modern "smart" high-rise elevator, at a high-tech conference or in an autonomous vehicle, the buzz is that Las Vegas is rapidly raising the bar for smart city standards.
Embracing smart technologies has not only started to improve safety, congestion on the streets and real-time efficiency in government, it has made global technology companies sit up and take notice of Las Vegas as an innovation-friendly location. As new partnerships crop up, Las Vegas watches its economy diversify. And everyone at the table wins!