Cities
Construction transforms London's skyline – and creates new living space for Londoners
While old icons like Big Ben endure, the London skyline has become nearly unrecognizable to visitors who haven't seen the city for several years. Architecture aficionados will delight in the new icons with nicknames like the "Shard" or the "Walkie-Talkie." Despite Brexit, the boom continues unabated. Dynamic London is not only transforming its skyline. It also aims to build thousands of new homes and to improve its street-level infrastructure and transportation network for better traffic flow of cars and people among all boroughs. This city is truly transforming its future image before our eyes while ensuring housing for a growing population.
Smart inside and out – In many ways, the smart city concept is simply good urban planning that incorporates both advances in digital technology and new thinking in the age-old city concepts of relationships, community, environmental sustainability, participatory democracy, good governance and transparency.
9762 views
Transformative London
Currently, nearly 550 tall buildings are planned. 76 tall¹ buildings, 20 stories or higher, were completed in 2019 alone – a new record. Many are residential towers concentrated in the East End. A second cluster is in the City of London (district) and includes some of the tallest, and eye-catching, buildings in Europe.
But not all potential projects receive the green light. Norman Foster's vision for a 305-meter observation tower "The Tulip" with rotating glass pods was axed by London's Mayor Kahn due to its alleged "limited public beneficence."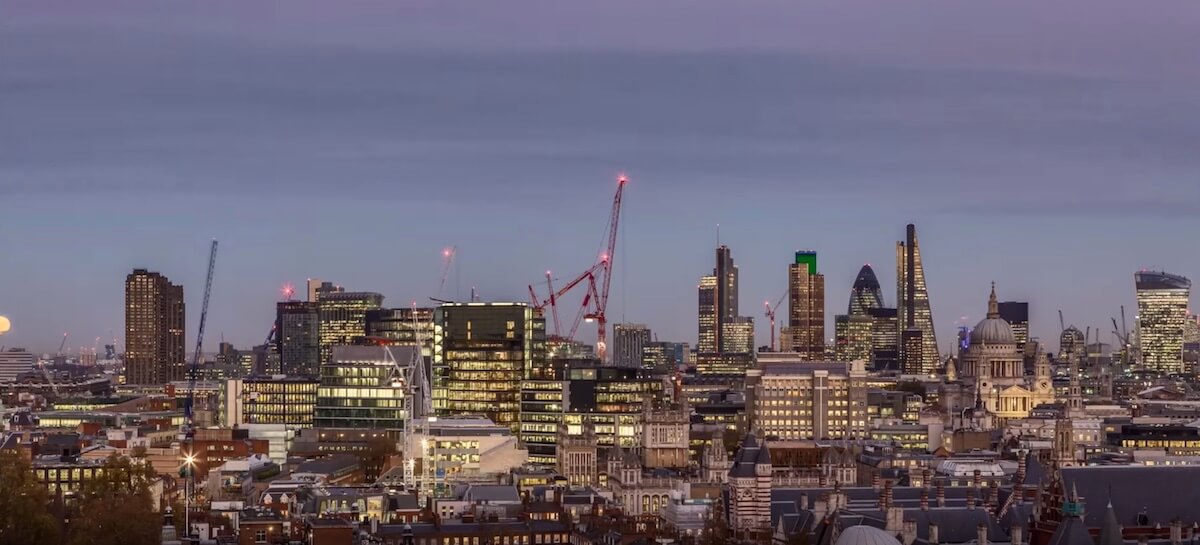 The City of London: what the skyline will look like by 2026.
London City Cluster
Some of the most exciting construction has been in the City of London. It's predicted that 13 mixed-use skyscrapers will change the skyline by 2026.
The ground-level planning will be key to the success of the area and could provide a blueprint for similar construction clusters in the city. Plans feature Britain's first large-scale zero-emission zone, a pedestrian-prioritized layout, and a 15-mph speed limit. Plus, all tall buildings must include greening elements and walking routes through buildings to ease congested streets.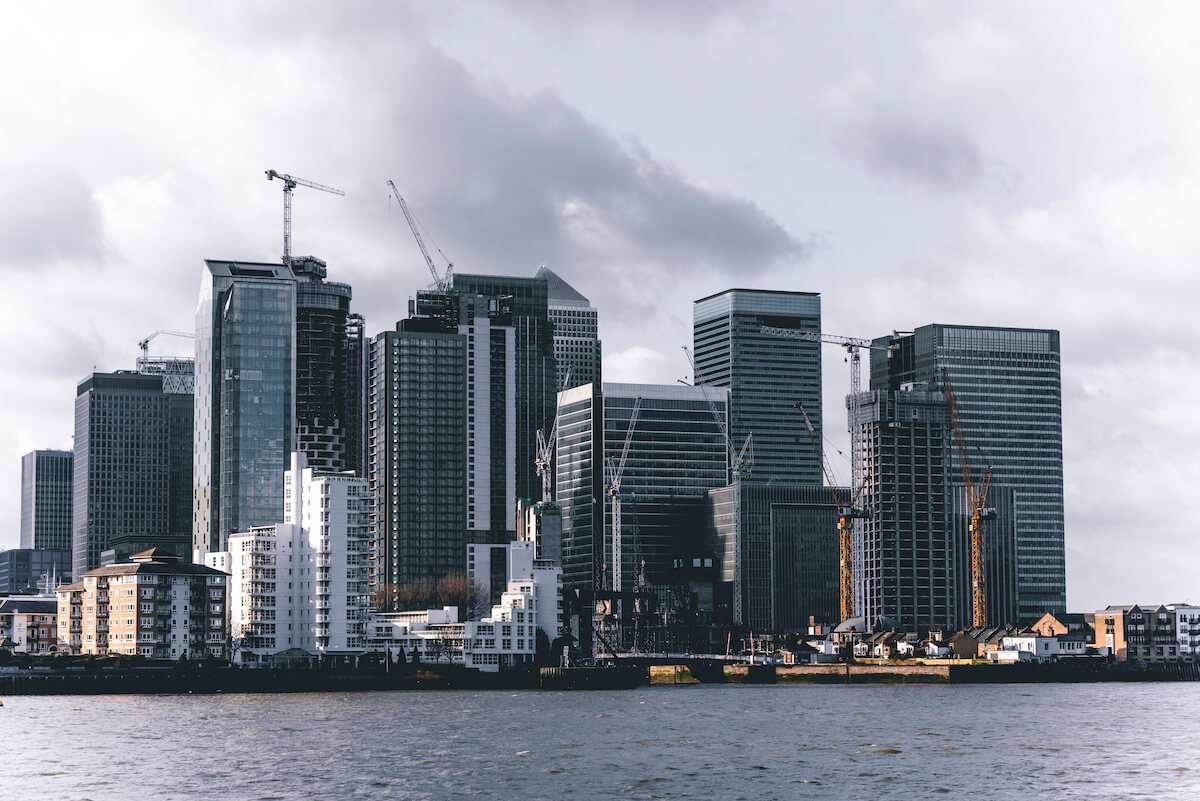 New towers going up in London's East End.
Cutting edge architecture at London's edges
It's not just the City of London getting all the attention. Camden, Barnet, and Hounslow have towers under construction for the first time. In 2019, 175 of the 541¹ tall buildings planned were in outer London, an increase of 3% over the previous year. The East End borough Tower Hamlets will see the highest concentration of towers, located north of the bend in the Thames River.      
With a population of 9 million and growing, London finds itself in the midst of a housing crisis. The completion of new residential towers aims to provide 106,000 new homes by 2030². Solutions will link housing with community-friendly street-level spaces and better access to public transportation.
For example, ten miles south of the City of London, the world's largest modular towers are being completed. 101 George Street is located next to East Croydon Station, so commuters can get to the center in 16 minutes. This mix of new building and optimized train travel improves Londoner's choices for work and living.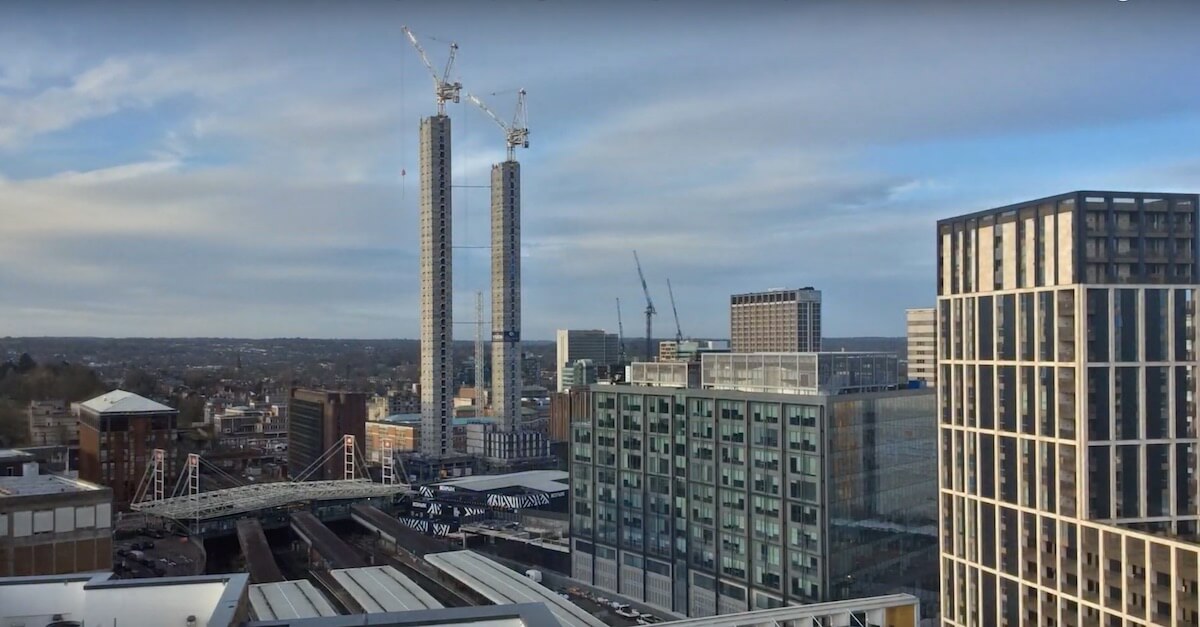 101 George Street: the world's tallest modular towers.
"Even with the current political uncertainty, the construction industry is still progressing nicely. Innovation in elevators is influencing the design of the buildings whether single deck, double deck, or TWIN determined by lift core size and building population."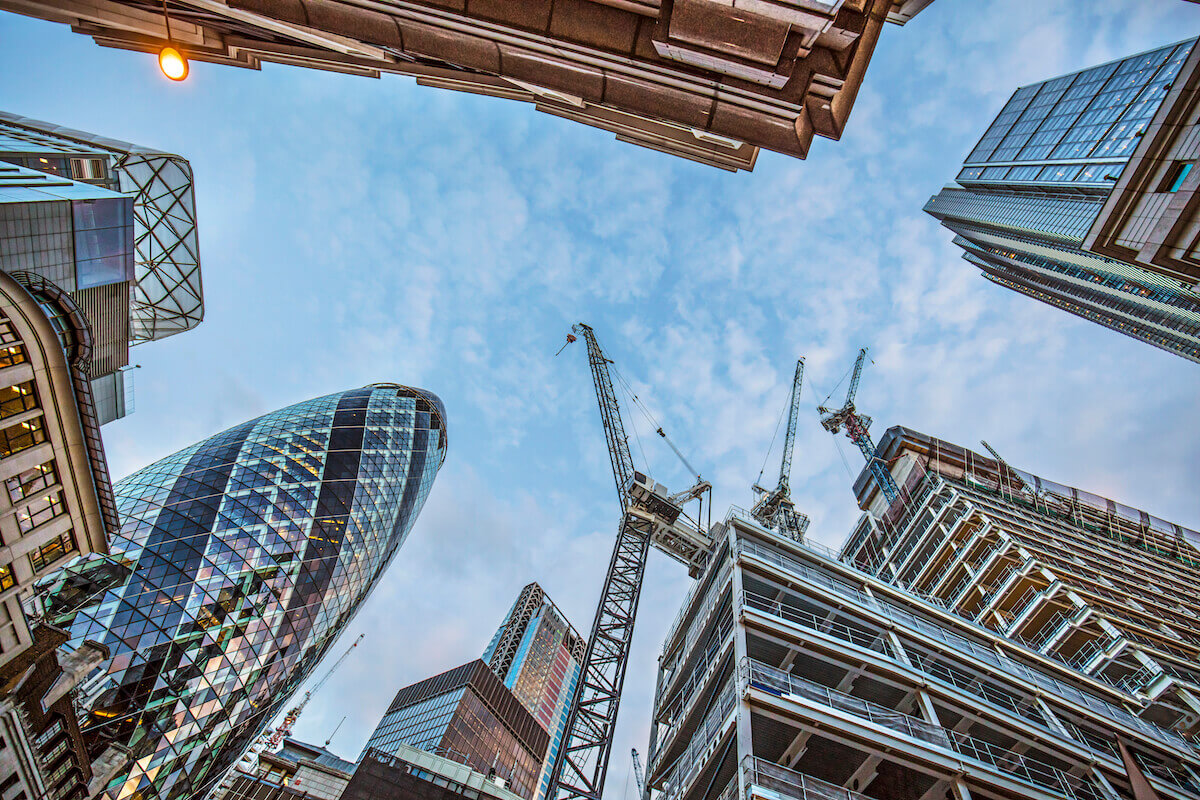 The future is not just looking up
In keeping with plans to ensure a robust infrastructure, London's transformation is happening at every level. Other mega-projects include:
The Elizabeth Line: it includes 21 km of new underground tunnels from Paddington to Canary Wharf. It will serve key bases in central London and also build unprecedented accessibility to distant boroughs.
Battersea Power Station: a redevelopment of the power station neighborhood is in progress to provide new, central housing for thousands. Apple will be one of the firms investing in the development of the site and its surroundings.
London's plans for new construction will do more than transform how London looks. The boom has already brought thousands of new jobs to the city as well as an influx of new expertise and investments. With a focus on averting the housing crisis, this new construction could herald a new phase for the city.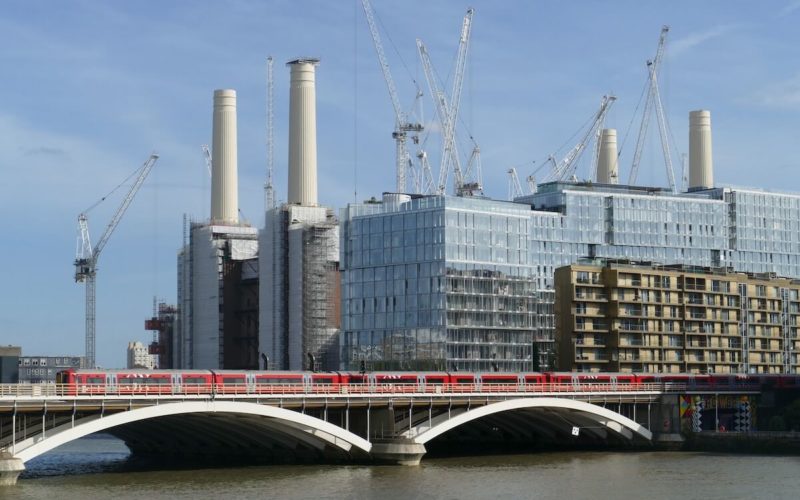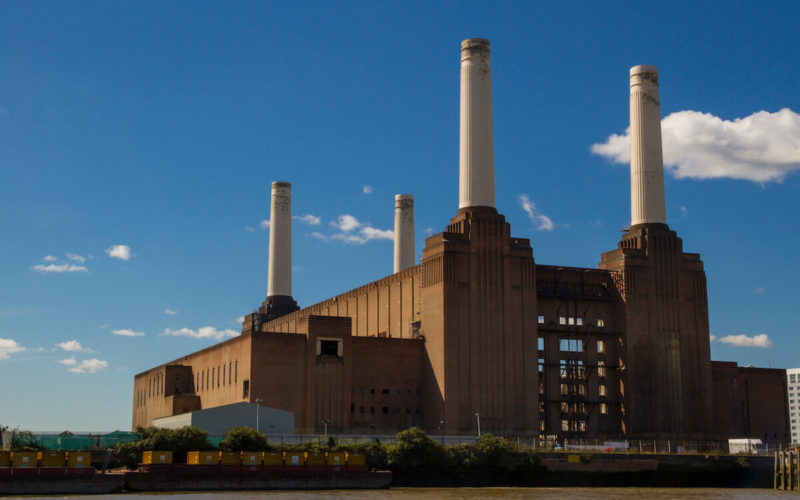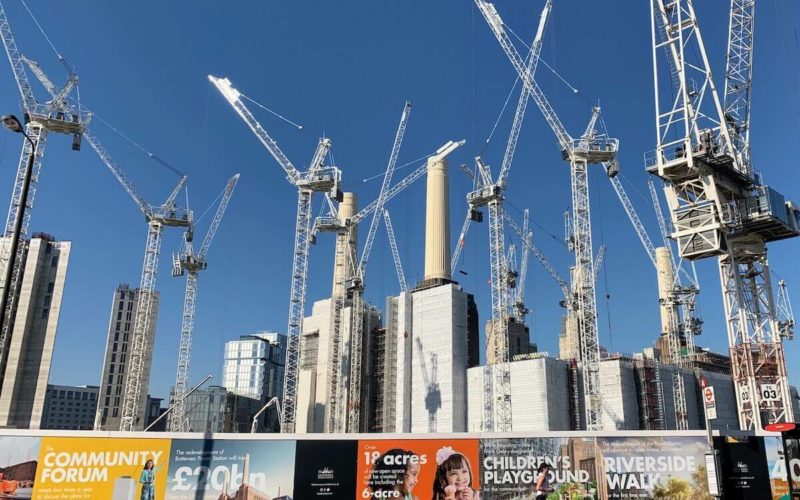 The 39-acre Battersea Power Station development site.