Cities
London calling: one man's mission to document his changing city
Photographer James Burns is fascinated by the changing look of his city – especially from the rooftops. Born and raised in multicultural North London, Burns was inspired early on to document the colorful life around him with his camera.
Now, as a professional photographer, he continues to develop his early interest in depicting what he calls the "melting pot of variation and hope".
Smart inside and out – In many ways, the smart city concept is simply good urban planning that incorporates both advances in digital technology and new thinking in the age-old city concepts of relationships, community, environmental sustainability, participatory democracy, good governance and transparency.
5068 views
Seeking to reveal the beauty of parts of London not normally considered appealing, he feels his work serves a clear purpose. He says, "I wanted to make my images attractive and to show the hope that was all around me."
"It's from the rooftops that you can truly appreciate the unique and seemingly random beauty of the London skyline. No other city on Earth can be confused with it."
James Burns
Photographer, londonfromtherooftops.com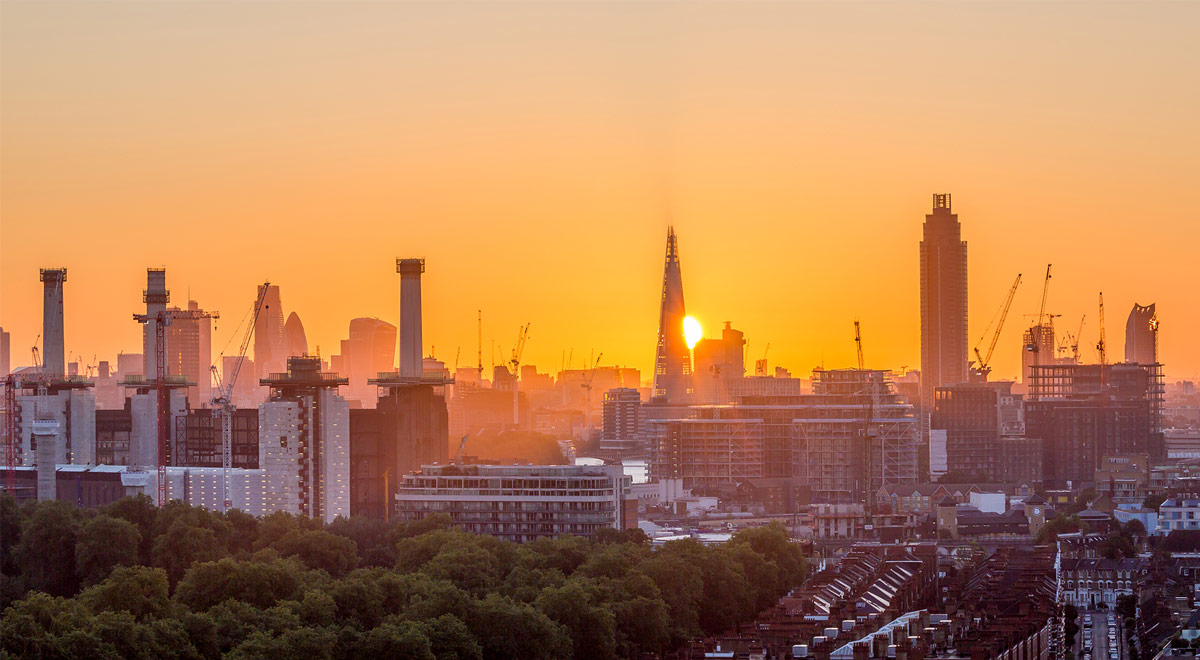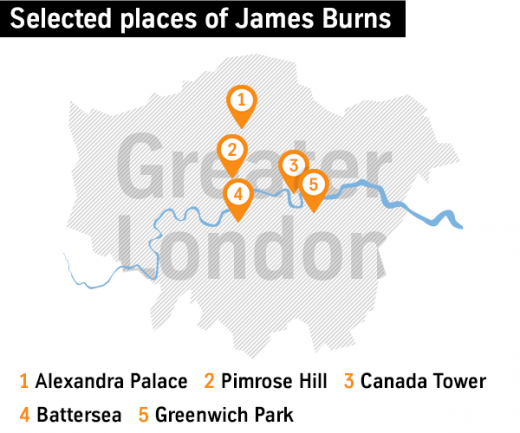 Discovering London from above
One day on his quest to capture the city from new angles, Burns participated in a photo shooting at the iconic Battersea Power Station. During a break, he was able to climb up to the top and snap a few shots of his own, and that was the start of his new project: London From The Rooftops. For nearly a decade since, Burns has been documenting London from above.
Over the years, he has been able to gain access to some of London's tallest buildings and most renowned structures for a view of the city that only few have ever seen.
Top sights
Here are some of Burns's impressive angles that reveal a hidden side of London.
Red moon rising over London.
The mists of a morning in March.
The Shard and Southeast London at sunrise.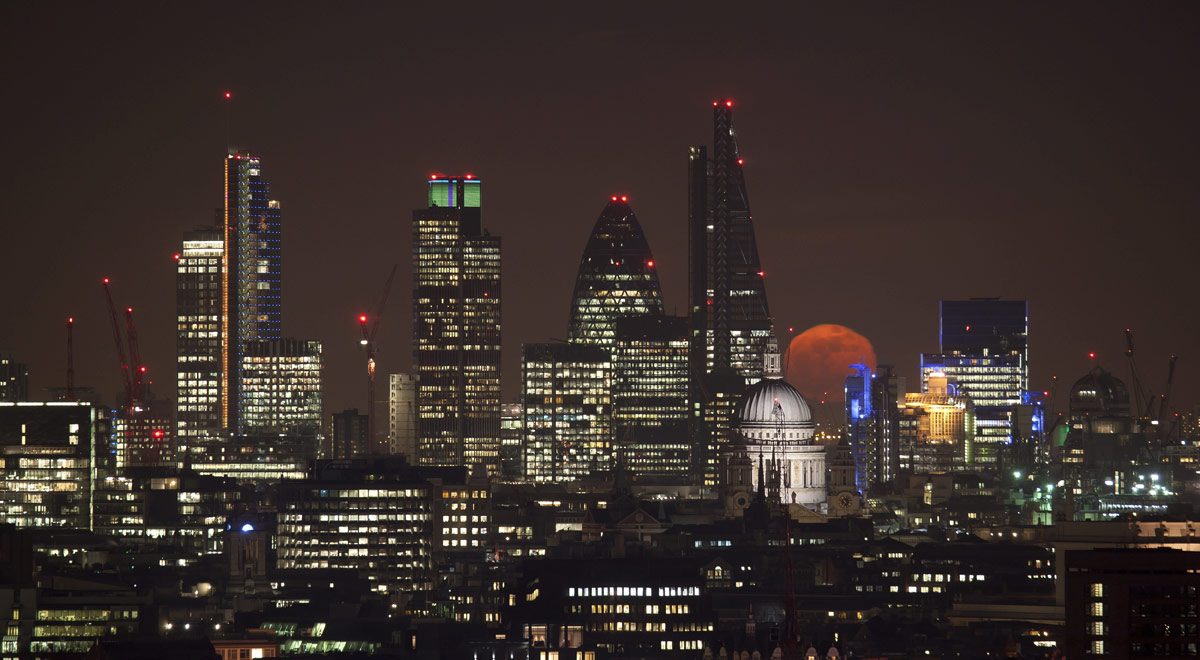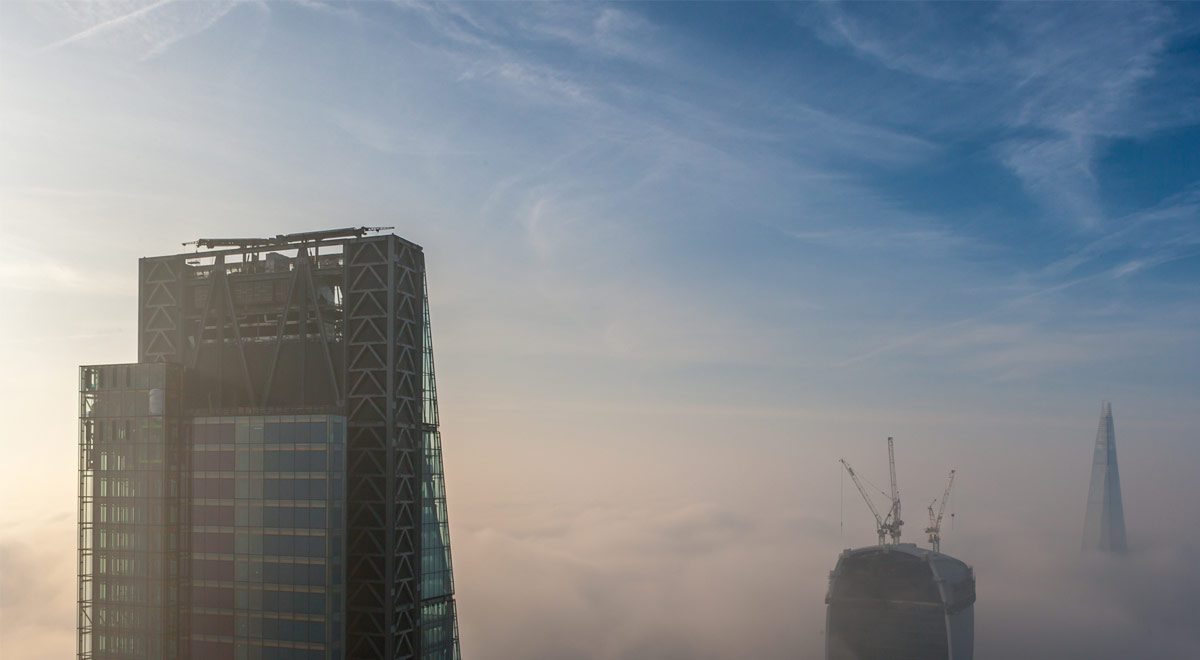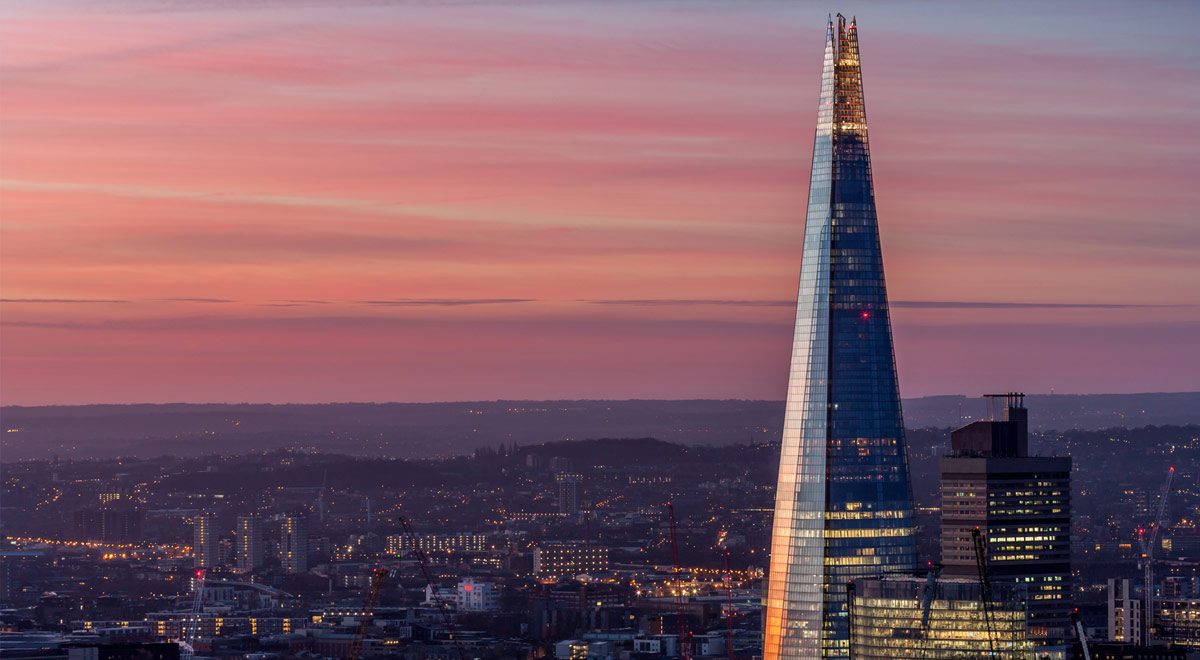 Insider tips
Interestingly, Burns' advice for visitors is very down-to-earth: "I would recommend getting a bicycle or walking. And Alexandra Palace is one of London's secret destinations! Really, London's such a lovely place, my advice would be just to get lost!"
Sunset over Alexandra Palace.
St Paul's Cathedral serenely faces the future.
The Tower of London and the City of London.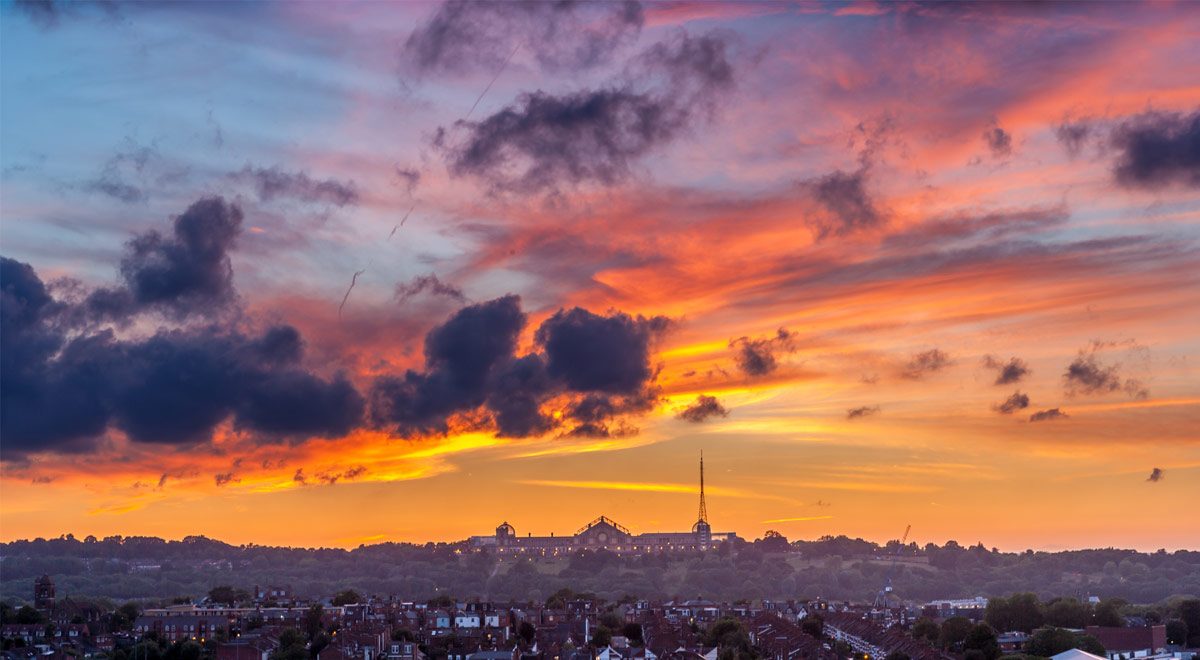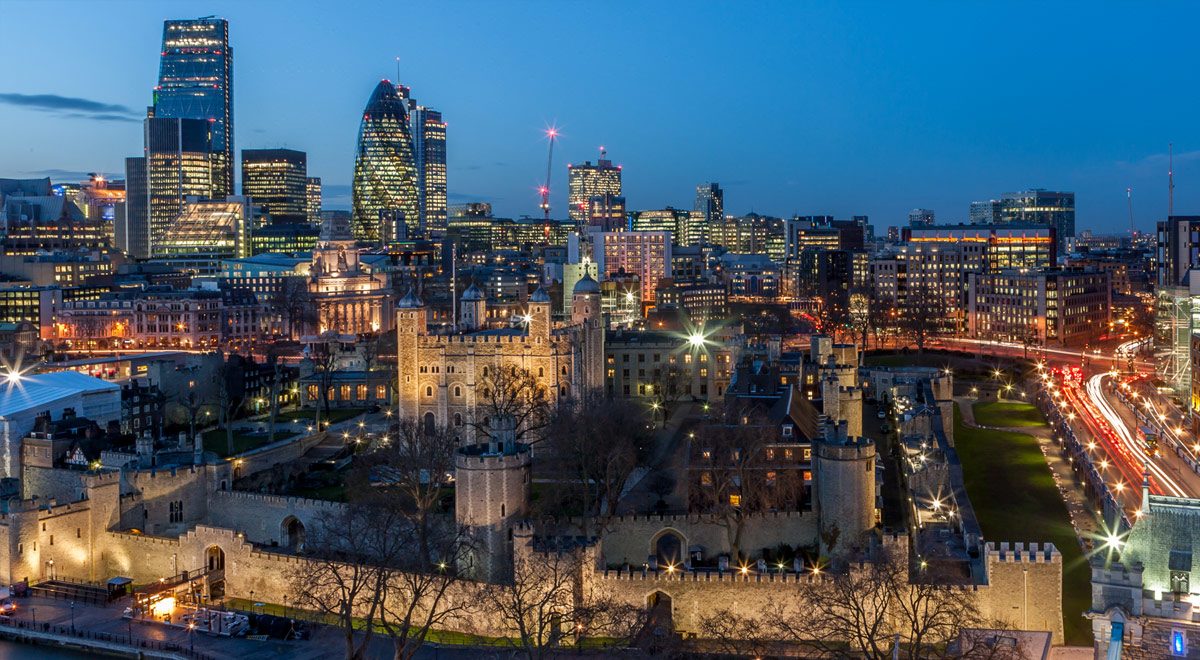 A never-ending project
As Burns puts it, "There has never been a more exciting time to photograph London." From ongoing construction projects, new angles on older buildings, and the ever-changing effects of light and weather on it all, London offers a visual feast of magnificence.
Revealing the beauty of brutalist Trellick Tower.
Rollo and Doddington Estate and Battersea Park Estate.
Battersea Power Station on the Thames.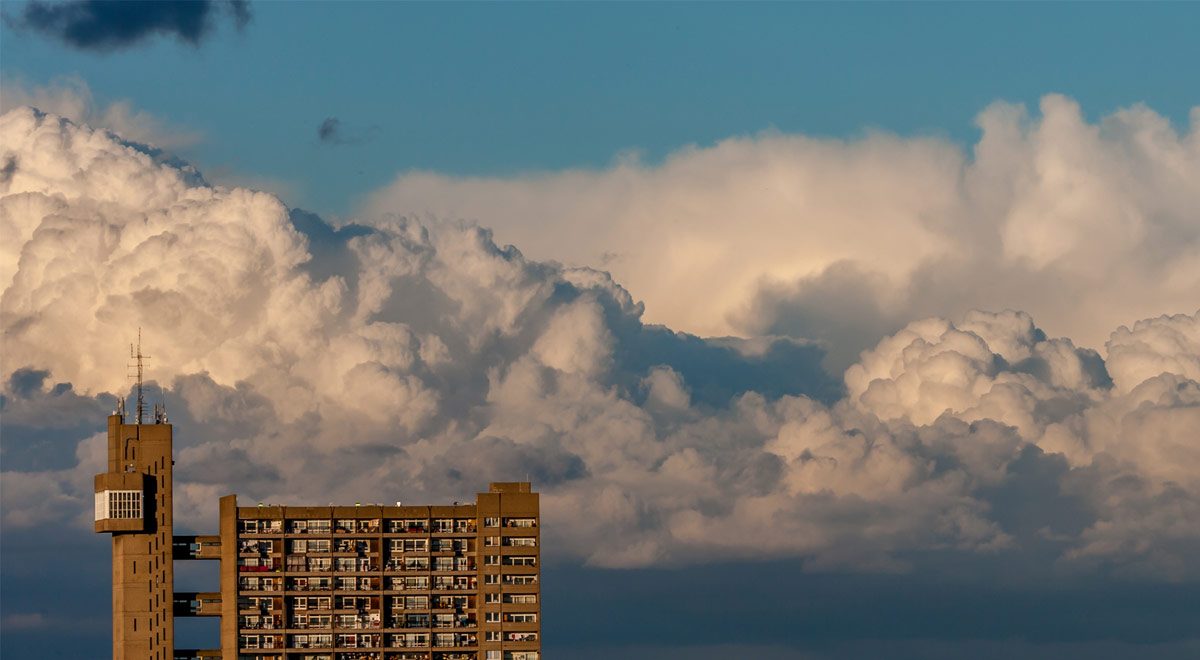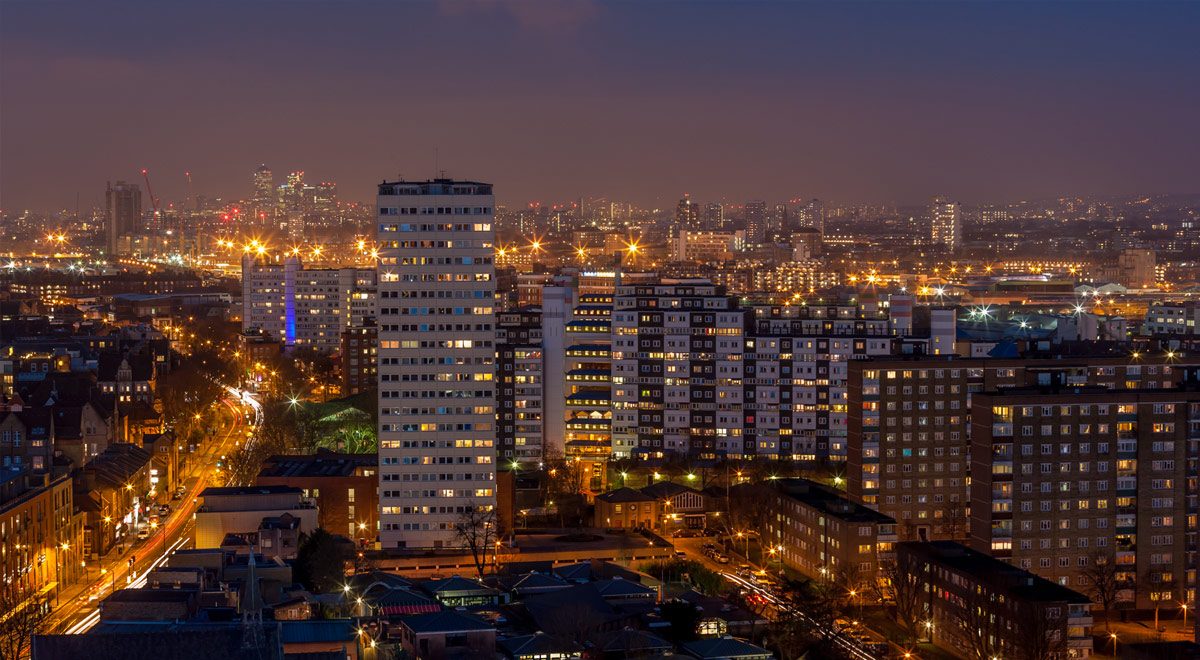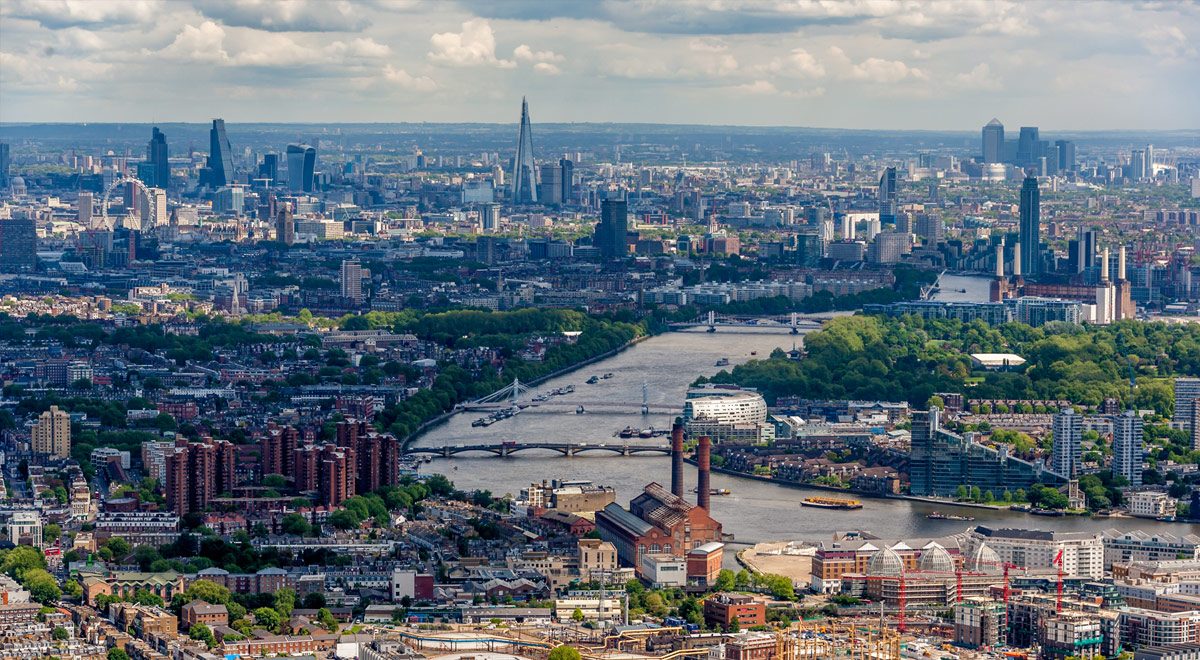 Appreciating the urban ecosystem
It's the diverse and chaotic nature of London's architectural landscape that Burns finds so intriguing: "I feel a deep connection with London. My identity has been shaped by its music and multiculturalism, and this plurality of styles and cultures is reflected in the physical landscape of London itself."
People view their cities from many different perspectives as they go about their lives. But we can easily forget that there are always exciting new things to see – and new ways to see them. People like photographer James Burns help remind us that – like people – cities themselves are always in movement, growing, shifting and changing.
"London From The Rooftops is my mission and my ode to the city that I love and the city that made me who I am. The mission goes on, London never stops and neither will my enthusiasm for its wonderful energy, diversity, architecture and culture."
James Burns
Photographer, londonfromtherooftops.com