Cities
Cities and snow: striking the right balance to keep streets clear
Children love snow, whether for the pretty snowflakes or for its potential to cause unexpected holidays or 'snow days'. But their parents, and all other metropolitan adults, have to cope with the logistical consequences of snow, and its ability to bring traffic to a halt.
City governments face a unique challenge. On the one hand, everyone wants fast and efficient snow removal. On the other, proper preparations cost money, and no one wants to pay for a snow-removal infrastructure that's used only occasionally.
Smart inside and out – In many ways, the smart city concept is simply good urban planning that incorporates both advances in digital technology and new thinking in the age-old city concepts of relationships, community, environmental sustainability, participatory democracy, good governance and transparency.
4243 views
How much should weather preparations cost?
Cities that regularly receive massive snowfall do have their work cut out for them, but at least they're always prepared. Helsinki Airport (Finland) is rarely closed, because snow is such a normal feature of the Finnish winter. Instead, pity the people of places that rarely deal with snow. In 2016, snow fell in the area between Mecca and Medina for the first time in 85 years. The result was traffic chaos.
Snow management is most difficult where winters are less predictable. The annual cost for ice and snow removal in New York City, for example, has varied from roughly USD 25 million to USD 130 million in recent years. That's partially due to the cost for 3,000 pieces of snow-removal equipment, and partially due to personnel. Overtime pay can skyrocket costs and temporary workers will be needed, as well.
Public transport users in snowy cities can benefit from heated sidewalks and outdoor escalators with heating elements to make them more slip-resistant, both of which can ease overall removal efforts. But sometimes, even familiarity with snow is not enough. In 2010, demand for salt was so high that many northern German communities had to do without. Further solutions can be found at the private level, too. At many businesses, employees can telework when stuck at home.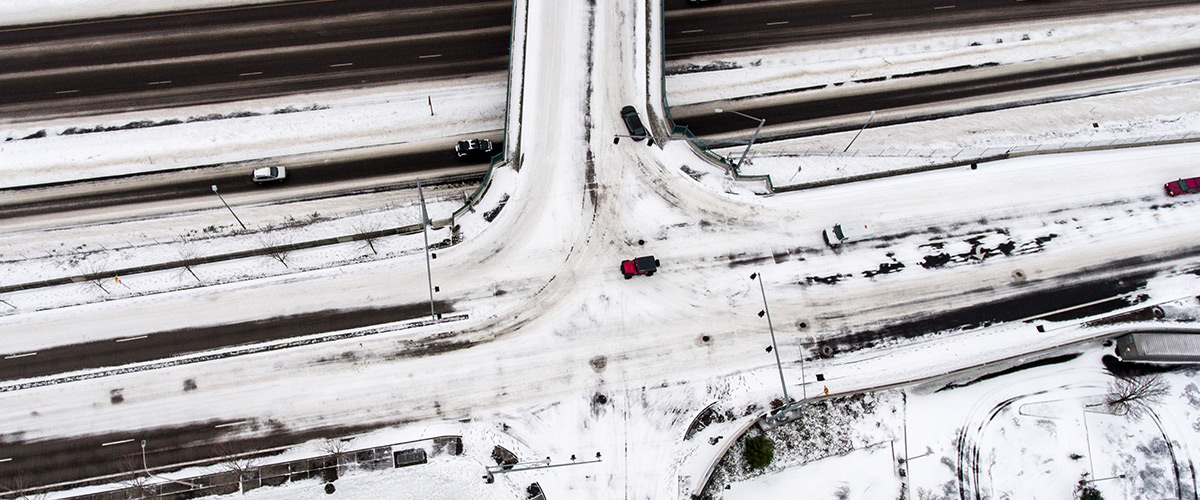 Unique urban challenge: city snow is dirtier
At ground level, urban snow can become an environmental hazard. It's not the snow: it's the removal that can be problematic. Salt is still a very popular solution in many countries, but road-salt runoff ends up harming surface and groundwater, as well as soil chemistry, wildlife and ultimately humans. In 2004, Canada declared it a toxin.
Ploughed urban snow is often filled with garbage. In 2015, Boston was faced with 1.5 meters (61 inches) of snowfall in a month, and nearly double that for the entire winter – 2.8 meters (110 inches). The city established 11 "snow farms" as dumping zones. All that snow contained 80 tons of garbage, from candy wrappers to bicycles.
Some cities – even in wealthy, developed countries – still deal with excess snow by plowing it right into their waterways, along with all that trash and pollutants. There's no urban future in that.
Interesting approaches to snow management
So what are cities around the world doing with their snow? The most common solution is plowing, hauling and dumping it somewhere. In Minneapolis (Minnesota, USA), for instance, the snow is all taken to one large publicly owned space. Boston uses a number of 'snow farms' to collect their snow. And, in a pinch, Chicago can use up to 500 locations around the city: from public parks to car parks.
Some cities only think about clearing streets for traffic. Yet Canadian cities like Montreal and Toronto also put considerable effort into keeping city streets clear for parking. After major snow storms, the cities announce street-by-street parking bans and provide nearby parking for free. This temporary inconvenience keeps the streets entirely free of large snowbanks that occupy parking spaces or wall-in unlucky vehicles.
Meanwhile, in Seoul (South Korea), free snow removal kits are located at 1,250 locations throughout the city, to encourage greater participation. And in parts of Japan, road sprinkler systems keep roads clear using warmer subterranean water. In the USA, the city of Holland, Michigan, found a way to build city streets that melt snow by using waste heat.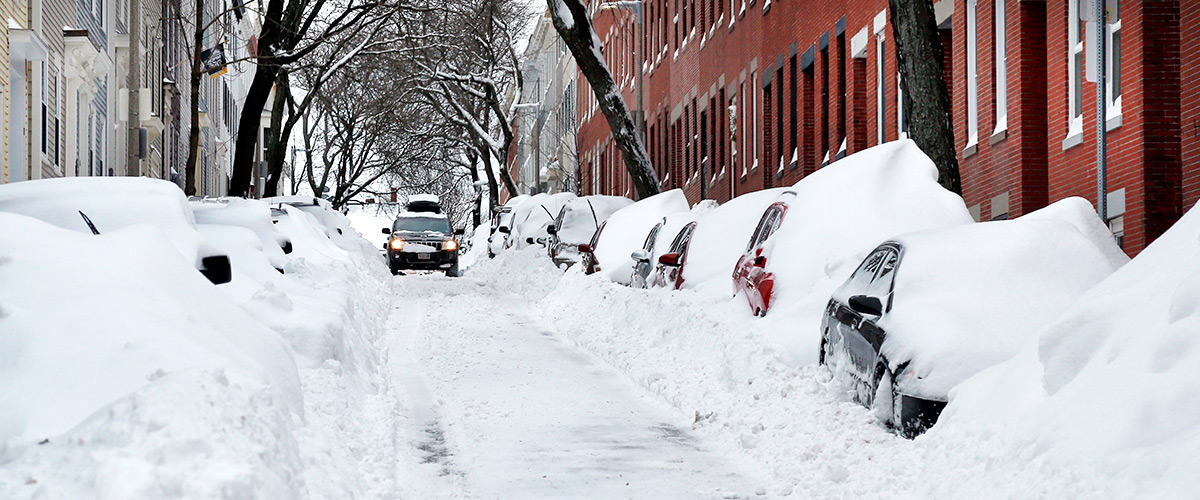 The future of urban snow
Wait a second. Won't global warming simply eliminate the problem of snow removal in cities? Not so fast, say the experts. Yes, the total amount of snowfall may decrease, but global warming might actually increase the number and severity of storms. Whatever the case, it looks like urban snow removal is going to remain a challenge for a long time to come.