Cities
CTBUH Executive Director sounds off on the future of urban environments
The Council on Tall Buildings and Urban Habitat (CTBUH) is holding its 2017 annual conference in Sydney, Australia. The conference gathers professionals involved in the development of tall buildings and cities with a particular focus on sustainability and countering the effects of rapid urbanization.
URBAN HUB interviewed the CTBUH Executive Director, Antony Wood, about the Council's 2017 International Conference in Sydney and learned what he considers to be relevant trends for modern cities and what goals, such as for sustainability, can be further intensified.
Smart inside and out – In many ways, the smart city concept is simply good urban planning that incorporates both advances in digital technology and new thinking in the age-old city concepts of relationships, community, environmental sustainability, participatory democracy, good governance and transparency.
3617 views
The road to Sydney
Among the general public, the Council on Tall Buildings and Urban Habitat is primarily known for setting the rules by which we rank the tallest buildings in the world, but that's just the tip of the iceberg. CTBUH also provides a wealth of knowledge services and networking opportunities for architects and professionals working in the development of urban spaces.
The CTBUH 2017 International Conference is taking place in Sydney, Australia, with the title Connecting the City: People, Density & Infrastructure. According to the synopsis, the conference will inquire "…far beyond the tall building as icon, to debate a new set of guidelines and responsibilities toward skyscrapers becoming 'connectors' in the city."
CTBUH Executive Director Antony Wood provides insights on the future of tall buildings and urban environments and suggests what trends in mobility and architecture are worth watching.
Background and connection to CTBUH
URBAN HUB: Antony, can you tell us a bit about your background and connection to the CTBUH? Where does your fascination for the architectural field of "tall buildings" come from?
ANTONY WOOD: I've actually been interested in skyscrapers since I was a small kid. I think they made a powerful impression on me through science fiction films and books. I studied architecture in my undergraduate years, in the UK. When I graduated, I knew I wanted to "see the world," as it were, so on a total whim, I bought a one-way ticket to Hong Kong. In the first part of my professional career, I worked as an architect in practice in Hong Kong, Bangkok, Kuala Lumpur, Jakarta and the UK, between 1991–2001.
It was during this time that I developed my passion for, and professional background in, tall buildings, as they were remaking the landscape of Asian cities in dramatic ways. When I returned to the UK, I saw opportunities to join the growing interest in sustainable design with the rapidly developing world of high-rise design and so established the Tall Buildings Teaching and Research Group at the University of Nottingham and taught courses in skyscrapers there. In 2006, I had published enough and been active enough in the field of tall buildings that the then-chairman of CTBUH recruited me to take over the operations of the Council. Since then, it's grown dramatically in terms of membership, influence, staff, and research output.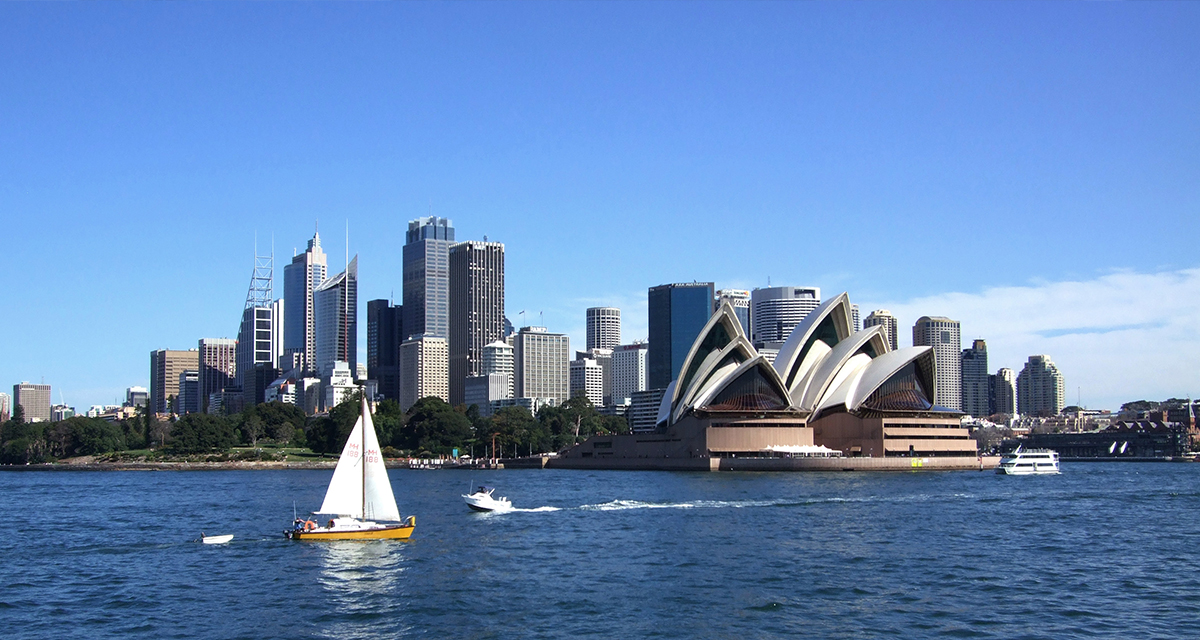 The 2017 CTBUH International Conference in Sydney
URBAN HUB: Why did you choose Sydney for the CTBUH conference?
ANTONY WOOD: Firstly, it's important to state that we also are embracing Melbourne and Brisbane into the program, as these cities are experiencing many of the same dynamics. There are a few reasons we're in Australia this year. All three of the conference cities are undergoing massive transformation as a consequence of the building boom Australia has been experiencing since the 2008 recession, largely due to its natural resources supply and investment by and/or trade with Asian countries, with China, Singapore, and Malaysia being the most significant. Its cities are also rapidly growing due to both domestic and international migration.
Australia is famous for its quality of life, but there is a recognition that it is at risk from under-planned or unchecked development. Traffic and high housing prices are already a significant problem. So there is a concerted effort to go vertical, in close coordination with planning and transport agencies, so that the resulting density is largely focused around transit hubs and some big infrastructure improvements that are underway in all three of our conference cities.
In addition to this, Australia has some of our longest-standing chapters and organizers, who have spent years building up a strong community of progressive thinkers across the disciplines that feed into the tall building industry, domestically and internationally. There's also a good deal of innovation here especially in the modular and timber construction fields.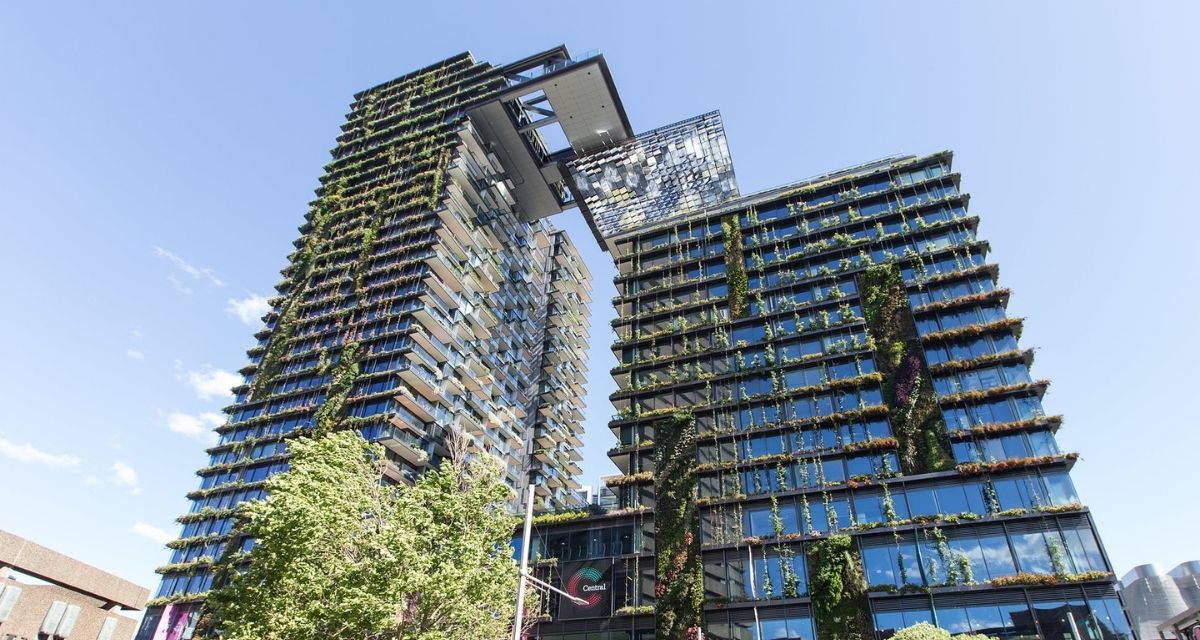 Mobility and urban development
URBAN HUB: Mobility plays a big role in the transformation of cities like Sydney, and new products for enhancing connectivity have been developed (ACCEL, Hyperloop, etc). How do these innovations impact this transformation process in Australia and the world?
ANTONY WOOD: There is a pretty clear sense among the planning community there that auto-focused growth is unsustainable and has already started to impact quality of life. This has brought major mobility projects like the Sydney Metro, Melbourne Metro Tunnel, and Brisbane Metro to the forefront of the public eye, and these have been deliberately coordinated with development schemes that will capitalize on them.
There is also a lot of creativity happening around existing infrastructure, like the ferry system in Sydney – improving not only the services themselves but also public waterfront access and development along those routes. We've yet to see the true implications of Hyperloop, etc., but if you look at what high-speed rail investment has done for China, Spain, France, Japan, and many other places, it's not difficult to imagine what better and even faster intercity mobility connections could do for Australia or any other region with distinct and dispersed urban areas.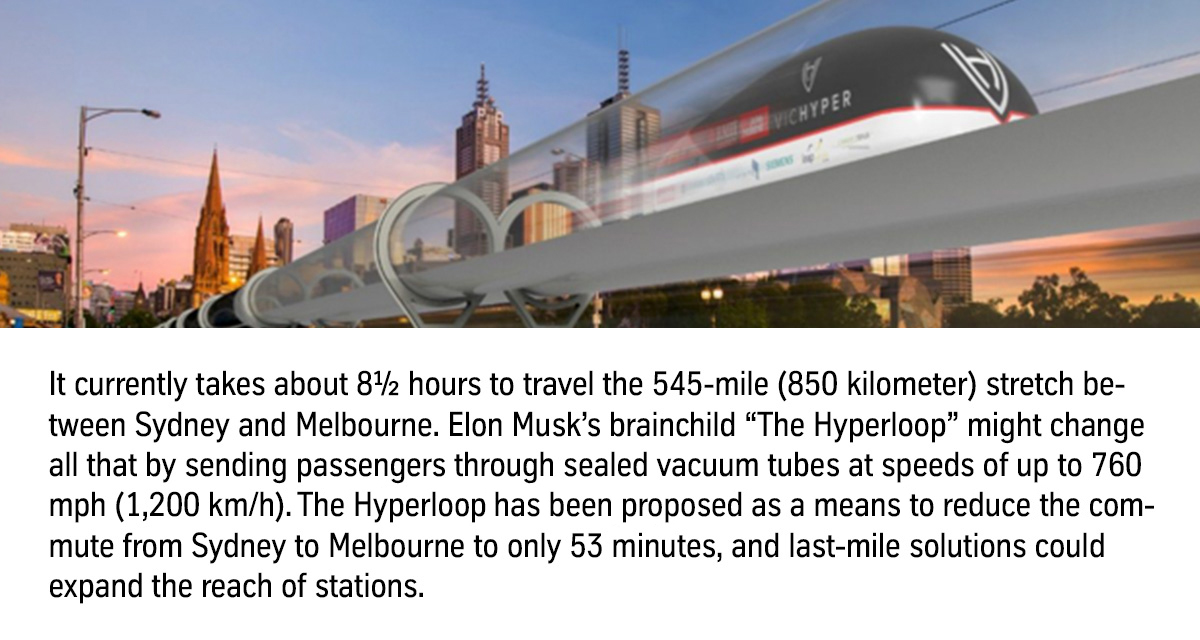 Future of architecture and urbanization
URBAN HUB: Taking your experience into consideration, where do you think the path of architecture and urbanization is heading?
ANTONY WOOD: We're at a critical juncture now where it's really do-or-die when it comes to sustainability. The facts are in, and whether or not they are officially recognized by all the governments around the world, the people behind building our cities recognize that climate change is happening and we have a huge part to play in how we adapt civilization to it.
I'm optimistic that we will see many more ventures in a positive direction that we have been highlighting recently: green walls/vertical vegetation, transit-oriented density, more naturalistic coastal defense strategies that are integrated with urban construction (including high-rises), etc. But I'm also frustrated and skeptical about the continuing insistence on the part of many developers to produce the same homogenizing glass boxes in cities around the world, and alongside this, "greenwashing" practices that treat sustainability superficially as another marketing tactic. I think our role, and those of organizations like us, is to call out these practices – good and bad – when we see them.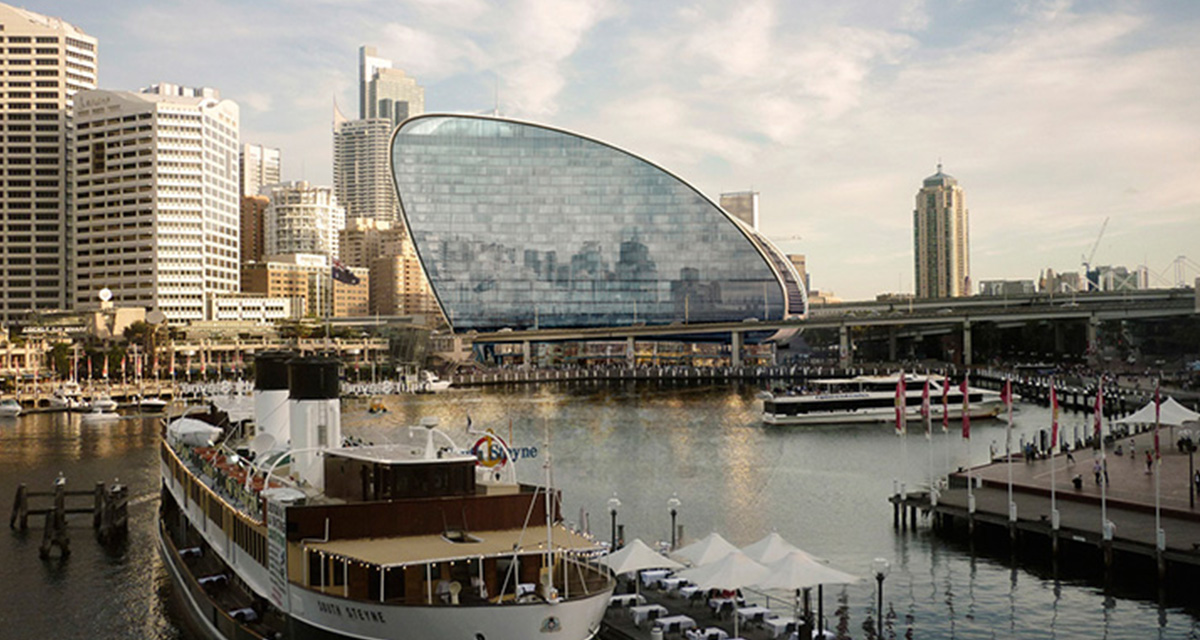 Trends to watch
URBAN HUB: What trends – visual, social, necessary changes – do you think will impact urban lives the most?
ANTONY WOOD: The biggest change impacting urban lives will be climate change. The struggle is that we don't know exactly how, but we certainly can anticipate some of the broad strokes. It's something that everyone involved in city-making around the world is going to have to address with different levels of urgency depending on location. The fact that so much of the world's population is going to live in cities – and that our biggest cities tend to be in coastal or delta areas  – should be grounds enough to pursue every avenue available to mitigating the effects of climate change.
It's the kind of thinking that not only needs to happen today but also well into the future as conditions change. That's one of the reasons why, in my capacity as an architecture professor at the Illinois Institute of Technology, I created a studio course in conjunction with CTBUH that takes as its premise the need to move megacities of more than 10 million people – (of which there are currently 45 in the world) – away from vulnerable coastal areas. The tall building and wider design communities need to exercise their capacity to think big – now, and repeatedly.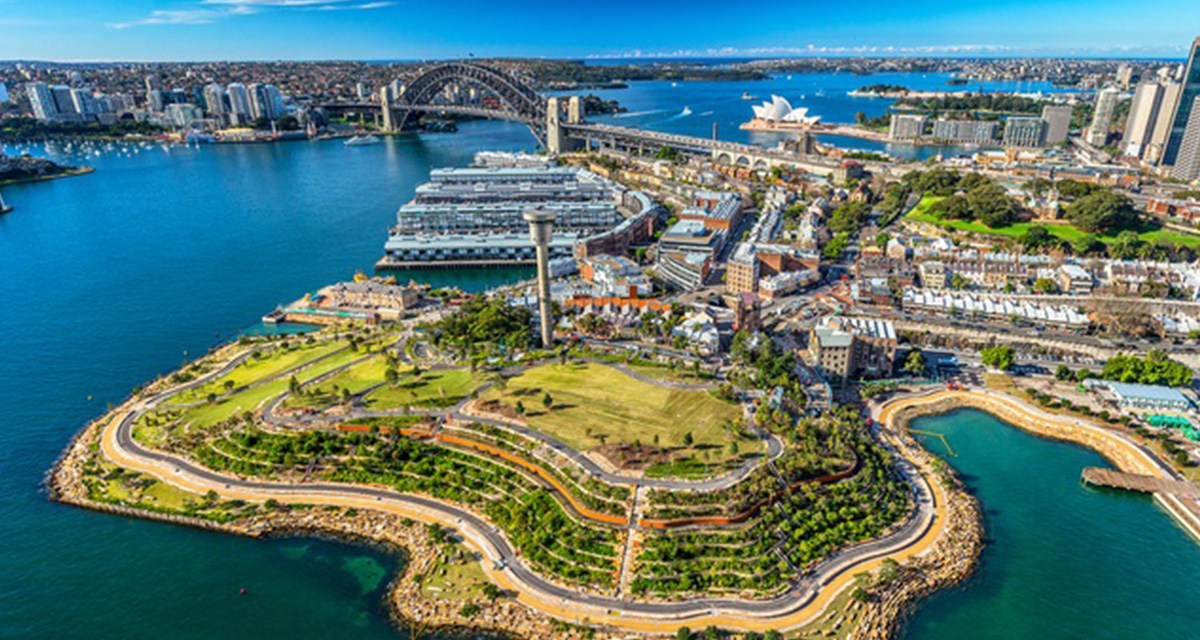 Looking at the future down under
URBAN HUB: Australia is expected to shift from suburban, car-oriented cities to polycentric urban conglomerations. This will lead to a wider debate on city form, density, and height. What are your expectations?
ANTONY WOOD: I think this wider debate is already underway. The predominant oppositional views are not so much sprawl vs. density; it's more a question of what kind, and what quality of density, and for whom? As is the case in many places, Australia is grappling with questions of housing affordability, and the international investment markets that seem to defy the laws of supply and demand. In other words, there's a lot of building but prices are not going down, and quality is far from assured, from the perspective of sufficiency of accommodation of families of various sizes and characteristics, green/energy performance, and aesthetic quality.
The time for making the decisions that will render the high quality of life that makes Australia famous into a denser, more equitable, and greener format is now. On a bigger, global scale, these same issues persist in other places – polycentrism could be great for quality of life or it could make things worse depending on how it is implemented – and we will continue to address these issues with future programming and research.
A look at CTBUH Sydney 2017
The CTBUH International Conference has something for everyone working in the urban space. Local and international professionals can learn from Australian case studies on urban planning and architecture. Those folks working on the built environment can attend presentations on connected buildings, smart buildings, modular design, skyscrapers, sustainability, and lifecycle planning.
Urban planners will benefit from information on the design of public spaces, mobility, and climate-proofing coastal cities. All urban stakeholders are affected by many other topics, such as quality of life, air cleanliness, the work environment, and liveable skyscrapers.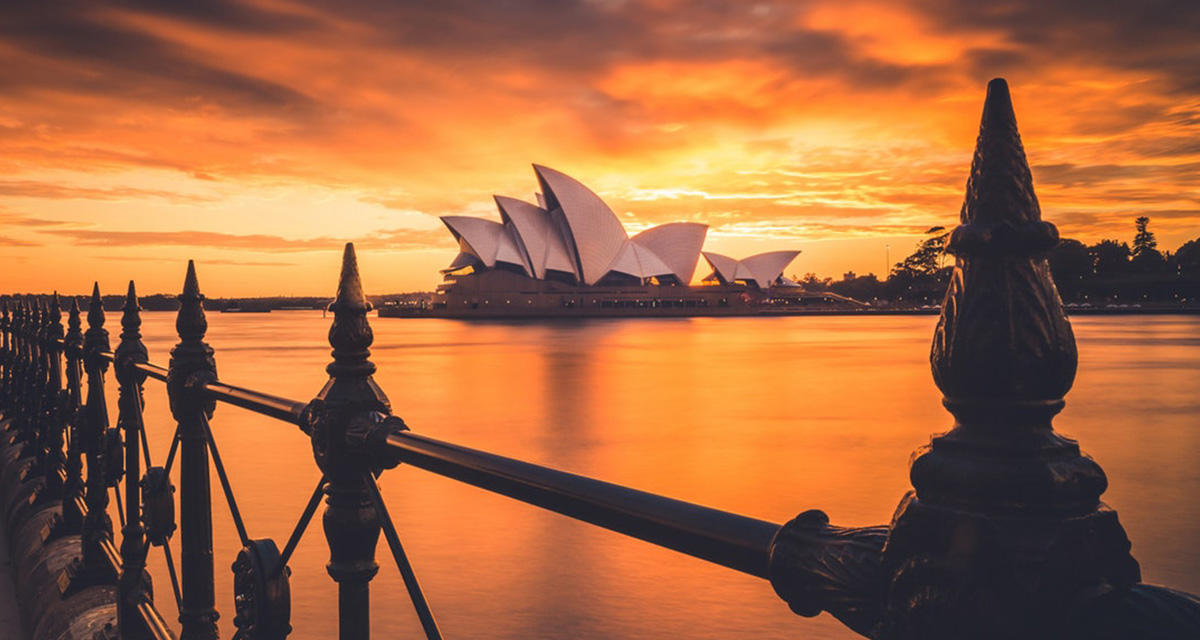 Image Credits
Sydney Opera House, taken from flickr.com, photo by Ryan Wick, some rights reserved .
One Central Park, taken from flickr.com, photo by Ashley, some rights reserved .
Hyperloop, taken from rmit.edu.au, ©VicHyper, all rights reserved.
The Ribbon, taken from hassellstudio.com, ©HASSELL 2017, all rights reserved.
Barangaroo Waterfront, taken from architectureau.com, ©Barangaroo Delivery Authority, all rights reserved.