Buildings
A new trend in architecture: skyscrapers with a special twist
According to the Chicago-based Council on Tall Buildings and Urban Habitat (CTBUH), a 'twisting tall building' is higher than 90 meters, and "progressively rotates its floor plates or façade as it gains height". Approximately 30 such buildings currently – or will soon – adorn various urban skylines around the world.
URBAN HUB takes a look at some of these buildings, and examines the reasons behind this growing trend in high-rise urban construction.
Beacons of urban sustainability – Today's urban city planning creates future beacons for cities which convey the new messages of sustainability, green choices and living responsibly.
11067 views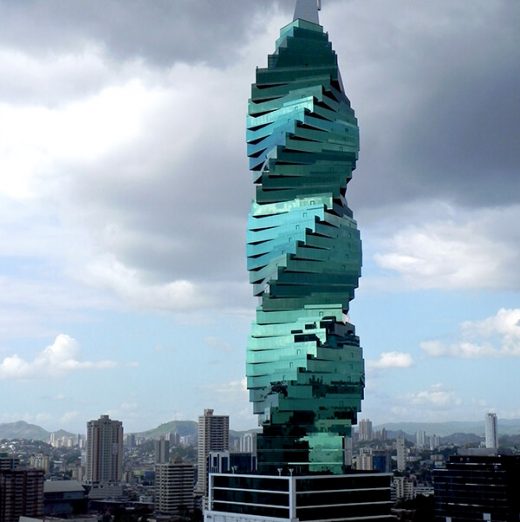 From Malmö to Shanghai
The twisted or twisting tower first appeared in 2005, in Malmö, Sweden with the Turning Torso. Architect Santiago Calatrava modeled his award-winning, 190m (623ft) residential tower on the human body in movement. Consisting of nine five-floor cubes, the waterfront tower turns 90 degrees from its base, and can be seen as far away as Copenhagen.
The tallest twisted tower – as well as the second tallest building in the world – is the Shanghai Tower. Rising an impressive 632m (2,073ft) – 31m higher than the Makkah Clock Tower – the Gensler architectural firm used wind-tunnel testing to create its unique curves. The mixed-use structure offers plant-filled interior atriums inspired by traditional courtyards and plazas to encourage social interaction among building occupants.
As far as twists go, however, the Diamond Tower in Jeddah will be the first to turn a full 360 degrees as it ascends, once it is completed in 2019. The 432m (1417 ft), mainly residential skyscraper will offer unobstructed views of the Red Sea, not least from its top-floor revolving restaurant. Honorable mention in twisted buildings goes to the unique 236.4 m (776 ft) F&F Tower – a helix-shaped landmark in Panama City since 2011.
"It is without doubt that Turning Torso has greatly influenced the way tall building design has developed over the past decade, especially with regard to 3-D geometric design. Iconic, astonishing, and inspirational, the unusual building has had a deep influence in our industry and… architects worldwide have been inspired."
Vincent Tse, CTBUH Trustee
Inspiring further turns of innovation
Ole Scheeren is back. After winning awards in 2015 for his "Interlace" building in Singapore, he more recently completed the 314m (1,030ft) MahaNakon in Bangkok in late 2016. Though not exactly twisted, it is clearly inspired by the trend.
The mixed-use MahaNakon makes a dramatic addition to the Bangkok skyline, and not simply because it is the tallest point in the city. A three-dimensional, 'pixelated' band winds around the entire tower, revealing a glimpse of the life inside and giving the impression of a twist. The MahaNakon is another example of how the new design trend is affecting tall building construction.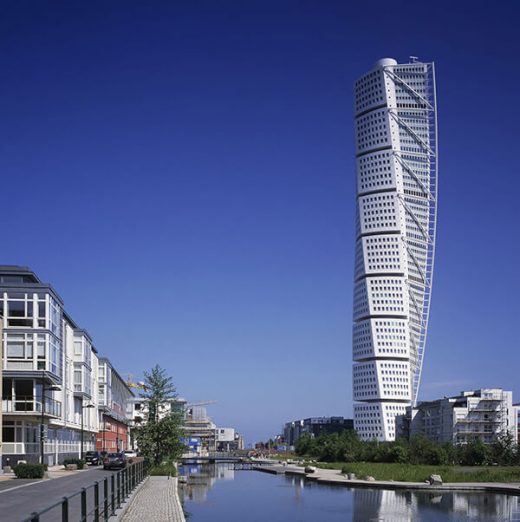 New technology enables new thinking
Prohibitively expensive – or physically impossible – until recently, twisted tall buildings are now achievable because of advances in materials, engineering and architectural software. Thinking has changed as well, as architects and customers look for new ways to distinguish their buildings.
The days of the traditional glass and steel rectangular skyscraper may not yet be over. But now that model has competition. Software is the key. Increased computing power has enabled the development of sophisticated new design software. Architects are learning how to write code, and adapt software to their individual visions.
Meanwhile, these new design possibilities have liberated the 'bottom line' from dependence on standardized construction components. New techniques such as 3D printing and modular manufacturing are reducing production costs and making individualized batch orders economically feasible. New materials such as composite concrete add strength without weight, and advances in structural engineering have made it possible to compensate for the immense torsional forces at work in a twisting tower.
Of course, being possible isn't the same as being desirable. But in this case, the mutual inclinations of architects and customers to attract attention and admiration have come together. Twisting tall buildings are eminently eye-catching, and provide a new 'twist' to the challenge of creating an instant landmark for a company, a city or even a country.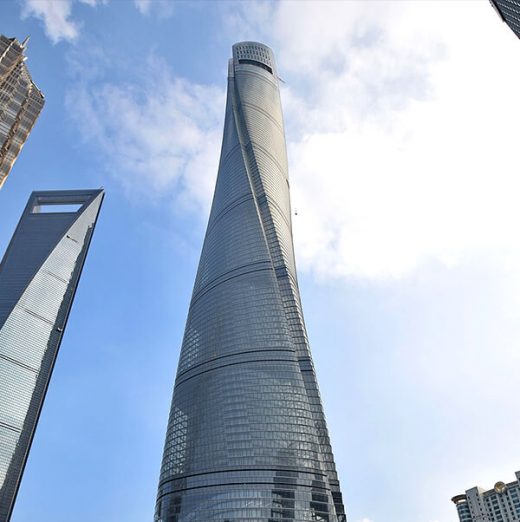 Turning technology to advantage
Technological advances are allowing architects and builders to think and move well beyond traditional design models of skyscraper construction. Twisting towers are just another sign of the ongoing urban evolution of our times. Besides pointing optimistically toward exciting things to come, they remind us that the most beautiful or the most efficient line between two points is not always a straight one.