Buildings
Ten of the world's most anticipated buildings to take center stage in 2019
Architecture, design, and building continue to capture the hearts and minds of city dwellers and anyone interested in urban design, planning, and technology. From Instagram accounts dedicated to inspiring buildings to star architects, people just can't stop talking about the latest escapades in urban architecture. URBAN HUB takes a look at ten buildings that were the talk of the town in 2019.
Beacons of urban sustainability – Today's urban city planning creates future beacons for cities which convey the new messages of sustainability, green choices and living responsibly.
8442 views
Daxing International Airport, Beijing
You don't need to leave Beijing's new airport to feel out of this world. The 7.5 million-square-foot terminal takes travel to a whole new dimension. A radial design with six arms borrows from the traditional Chinese architecture of interconnected spaces around a central courtyard. Premium mobility solutions ensure passengers move comfortably and swiftly to and from their gates.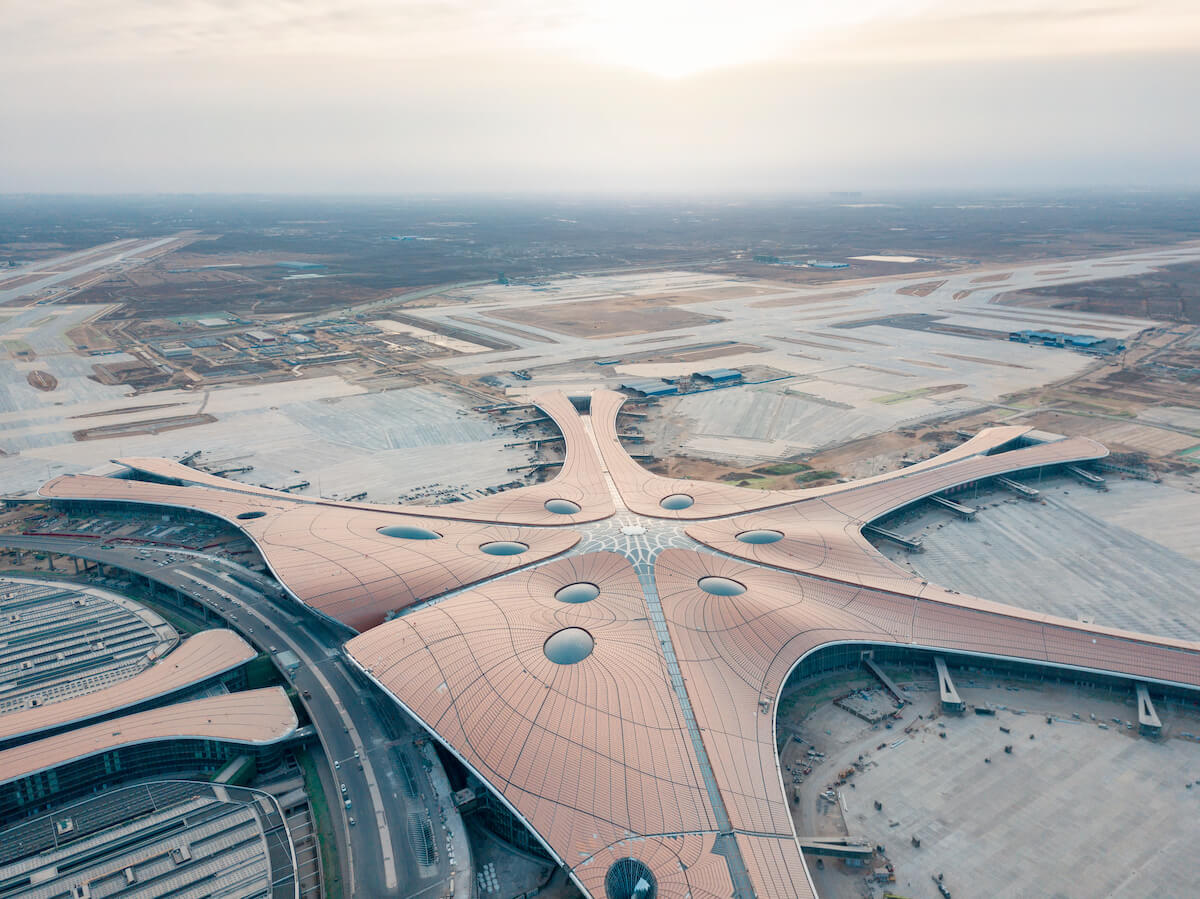 Beijing's futuristic airport
National Museum of Qatar, Doha
Prize-winning architect Jean Nouvel outdoes himself again, combining futuristic forms with references to local culture and landscape. The 430,000 square-foot museum's overlapping discs symbolize both the "desert's crystallizations" and "the blade-like petals of the desert rose." A stunning work of art in Doha to showcase some of the region's most precious artifacts.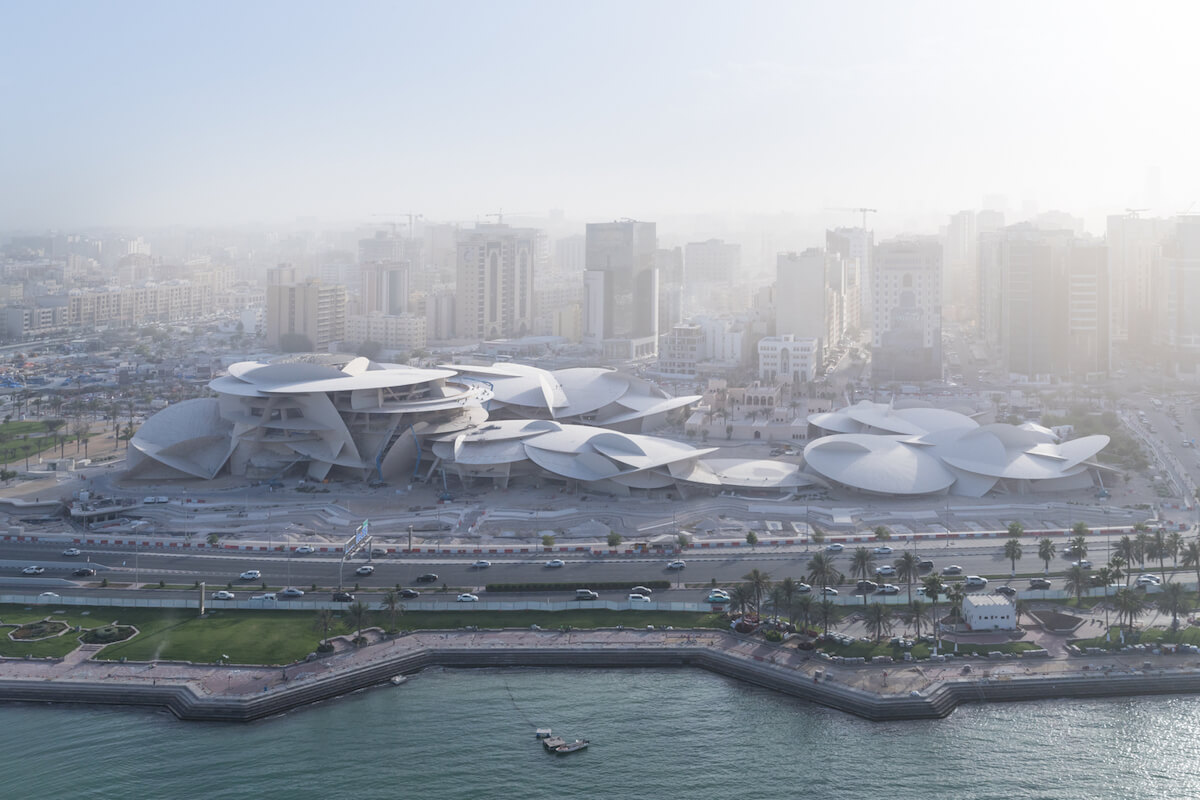 Desert forms rise from the urban landscape in Doha
China Resources Center, Shenzen
A new eyecatcher rises over the horizon of Shenzen. The 392-meter China Resources Center tapers at the top, resembling a bamboo shoot. The interior is column free and the peak of the tower boasts a massive sky hall that visitors can ascend to enjoy spectacular views of the spire and kaleidoscope. It's a rare treat to be able to access the highest point of a skyscraper.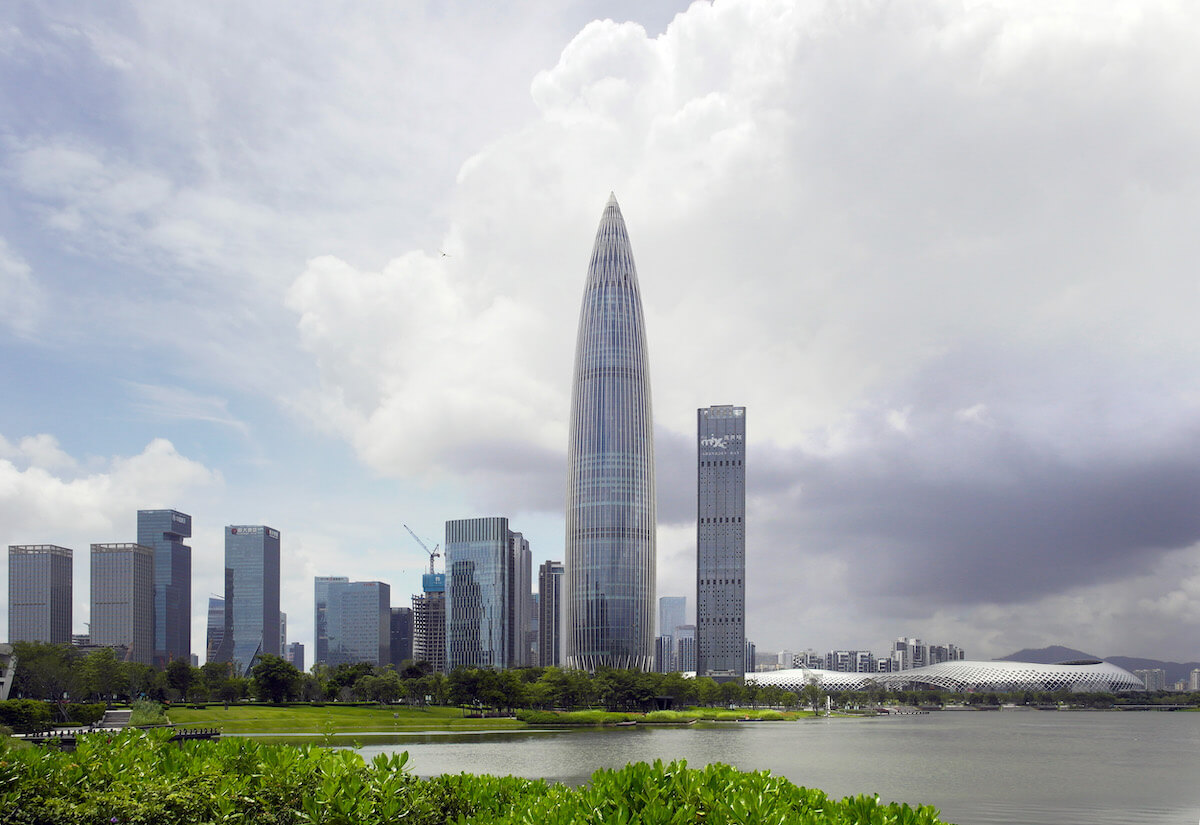 An elegant eye-catcher on the Shenzen skyline
30 Hudson Yards, New York
The 11.3-hectare Hudson Yards redevelopment project in New York is the largest private development in US history and an amazing piece of engineering. Its tallest building is the supertall 30 Hudson Yards, a 386-meter, mixed-use structure. Architects Kohn Pedersen Fox also designed the highest outdoor observation deck in the U.S., which juts out from the building at a sharp angle and provides breathtaking views of the city – from 335 meters high.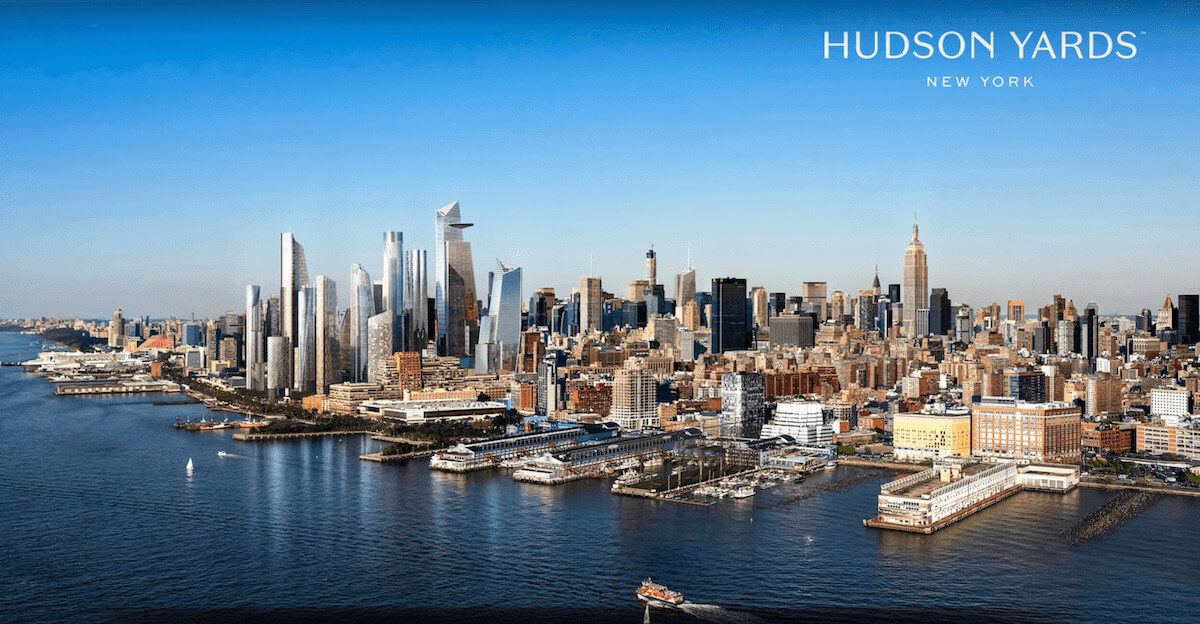 Edge, at 30 Hudson Yards, New York
The Leonardo, Johannesburg
The architecture, resembling stacked blocks, combines a variety of uses from business to residential to a public viewing platform. When completed in April 2019, it officially became the tallest building in Africa at 234 meters. Yet, the building race in Africa is full in swing: in 2020, Kenya's Pinnacle Tower is already set to take the lead, topping out at 320 meters.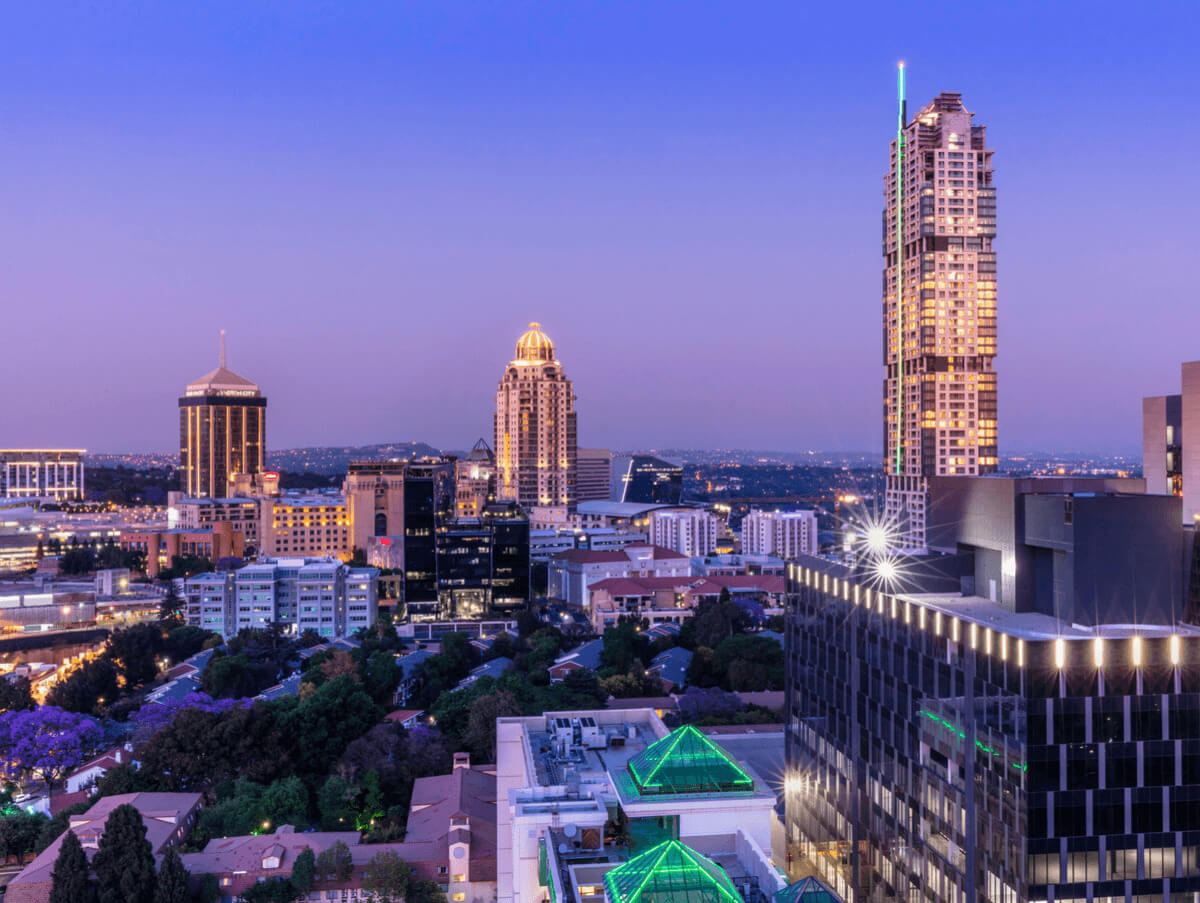 The race is on for the tallest building in Africa
Torres Obispado, Monterrey
Latin America's tallest skyscraper couldn't have picked a better location because Monterrey, Mexico is one of the region's up-and-coming innovation hubs. Torres Obispado, meaning Bishop's Towers, comprises of two incredibly elegant skyscrapers, including one measuring 304 meters, and symbolizes wealth and progress in the city.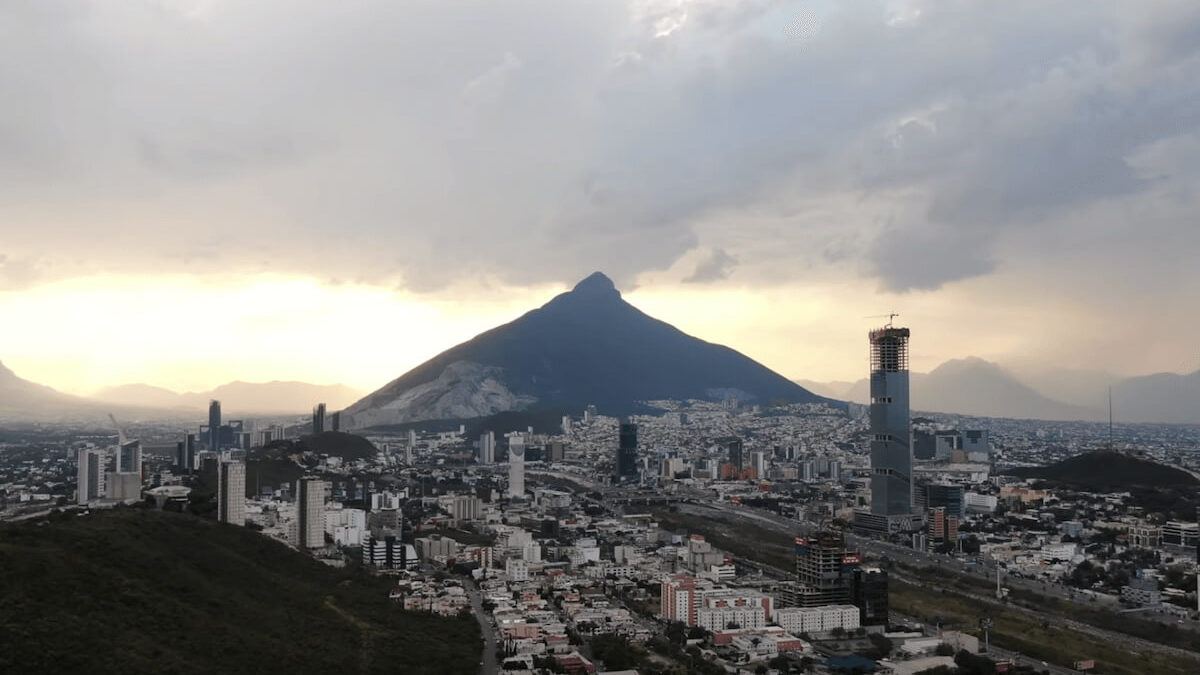 A symbol of a city on the rise in Mexico
Academy Museum of Motion Pictures, Los Angeles
The design by Renzo Piano began as expansion of an historic department store in the typical L.A. Streamline Modern Style and grew to include two massive theaters and a 4,645-square-meter immersive gallery space. The new museum is topped by a glass spherical structure that gives unprecedented views of central Los Angeles.
The perfect set for a movie museum in L.A.
111 W. 57th Street, New York
While it won't be complete until 2020, the 111 West 57th Street tower has already risen to prominence as it is slated to become New York City's 2nd tallest building. It isn't just the 435 meters of height that is so amazing or the massive glass-curtain wall which gives unobstructed views of Central Park. What really has people talking is that this is the skinniest supertall building in the world. The width-to-height ratio is only 1:23!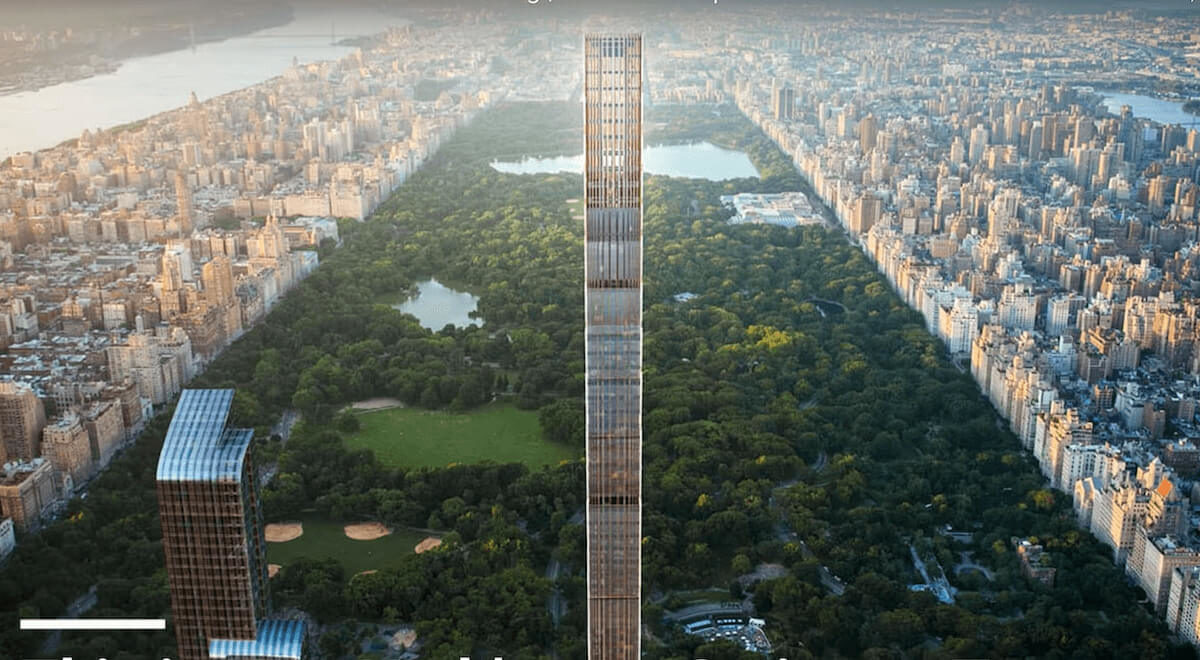 Skinny, at 111 W. 57th Street, NYC
National Bank of Kuwait Headquarters, Kuwait
Fans of Norman Foster's architecture will have to cool their heels until early 2020 but this innovative structure is already turning heads. In this region, climate heavily influences the design of structures with an eye to protect inhabitants. Yet, this striking building also finds aesthetic inspiration from the elements. The curved lines recall a seashell and the passive design responds to the hot climate. Innovative, energy-saving technologies include ten TWIN elevators.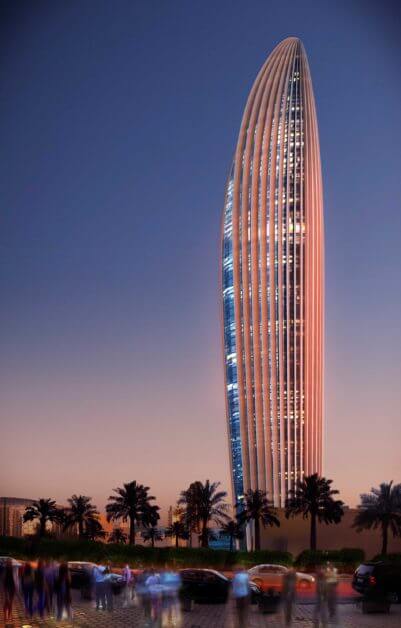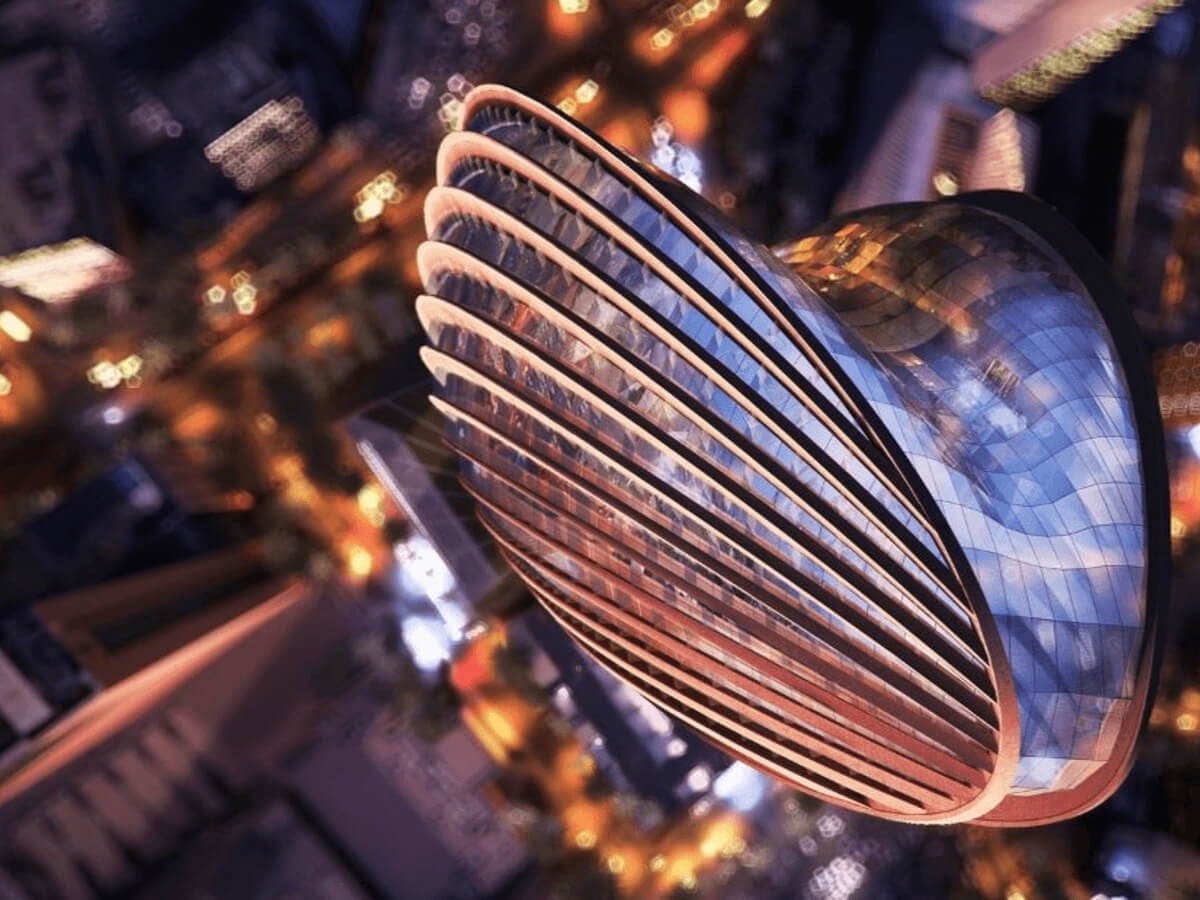 A bank in Kuwait inspired by the elements
Humboldt Forum, Berlin
The long-awaited rebuilding of Berlin Palace with its centerpiece museum, the Humboldt Forum, is set to be finished at the end of 2019. It has been more than 15 years since Germany's parliament green-lighted the controversial project. Architect Franco Stella design combines reconstructed palace facades and domes alongside more contemporary design elements.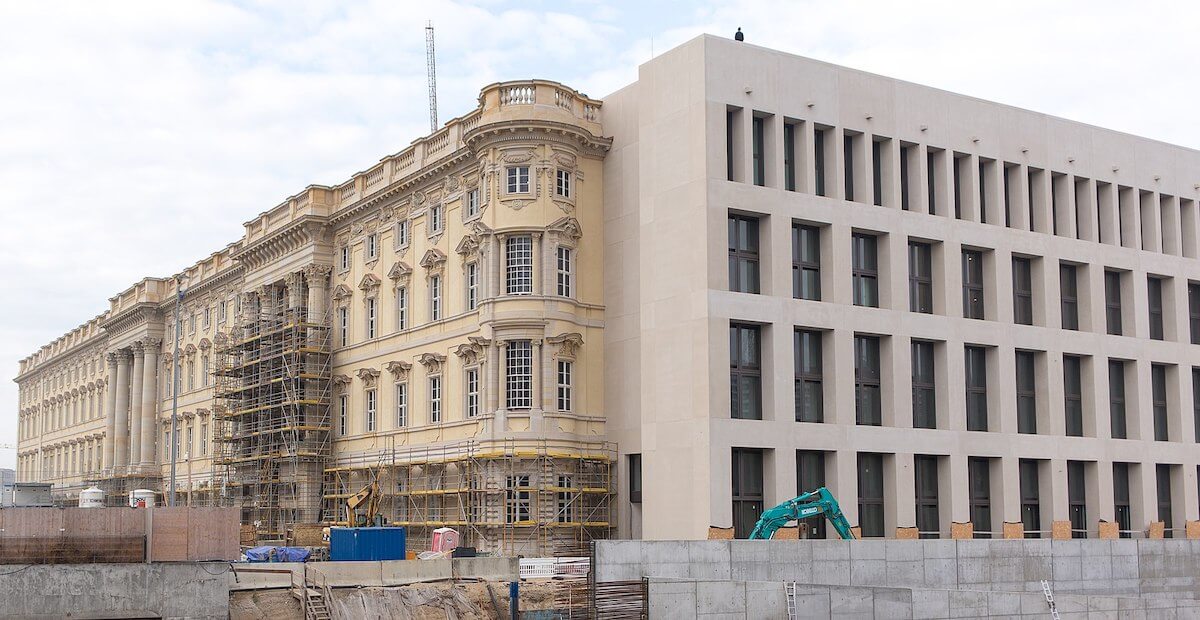 Rebuilding history in Berlin for a new museum
The list of exciting buildings grows by the day. Cities around the world keep architecture buffs on their toes and 2020 promises to be another year when architects and urban planners raise the bar on design and innovation in construction. The need for unique solutions in urban living shows no signs of slowing down.