Buildings
Mastering growth in China – the expert hands optimizing mobility
Looking at the growing numbers can be overwhelming. Focus on individuals, especially those immersed in future technology, and a solution emerges. The city of Shanghai knew where to look. They forged a partnership with thyssenkrupp to create a path to mobility – for the millions, for the one.
Beacons of urban sustainability – Today's urban city planning creates future beacons for cities which convey the new messages of sustainability, green choices and living responsibly.
2383 views
China is booming. The numbers are rising to new dizzying heights every day. The Chinese are on the move, upwardly mobile in their careers, taking to the future's mega-infrastructures. The transportation challenges look daunting. More than ever, city residents need speed and ease – maximum connectivity.
 Luckily, progress is not a flash in the pan, but driven by constantly evolving technology and inspiration. China is not in short supply of either. In Shanghai, engineers are keeping stride with the rapid changes – project by project. Transport networks are expanding. Elevators and escalators are providing the vital connectors for seamless access and transfer.
Mastering mobility is the key to future urbanization, and China is pioneering the trend with exemplary prowess.
®
China's population growth topping the charts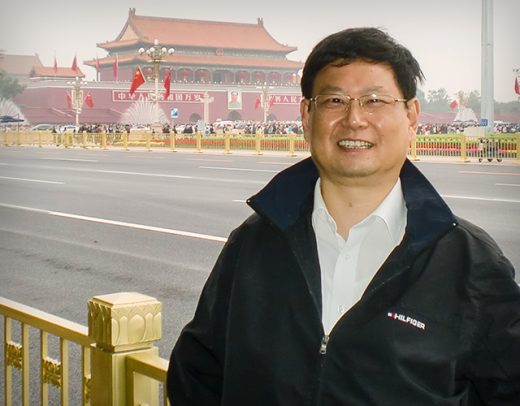 "After the lifts were installed, we had to work after midnight so we wouldn't affect the operations of the metro train. I can still recall how fresh the air was when we finished the job at 5 o'clock in the morning. I am so proud that I've taken part in the completion of these projects."
Karl Ding
Quality Manager, thyssenkrupp Elevator China
The beginnings of a manager, and a successful collaboration
Today he's a Quality Manager. But Karl Ding hasn't forgotten where he started – a hydraulic lift on Metro Line 1, the first collaboration with the Shanghai transportation authority. He worked every facet – installation, reliable safety inspection, pro-active maintenance work. He knows the insides and outs of quality.
Although only one unit of a hydraulic lift was provided for this project, the work left a favorable impression on the authorities and opened the path to further collaboration. As a result, Ding's work has grown to provide dozens more elevators and escalators for the city's expanding metro lines. It's a dream job, responding to, and driving change.
Karl Ding knows why these projects are important. Shanghai has always been his home. He understands the burgeoning pace of his city and its inhabitants, his neighbors. Brought up in a suburban style house, Ding now lives in a high-rise, and nearly everyday uses the very metro which his hands helped mobilize.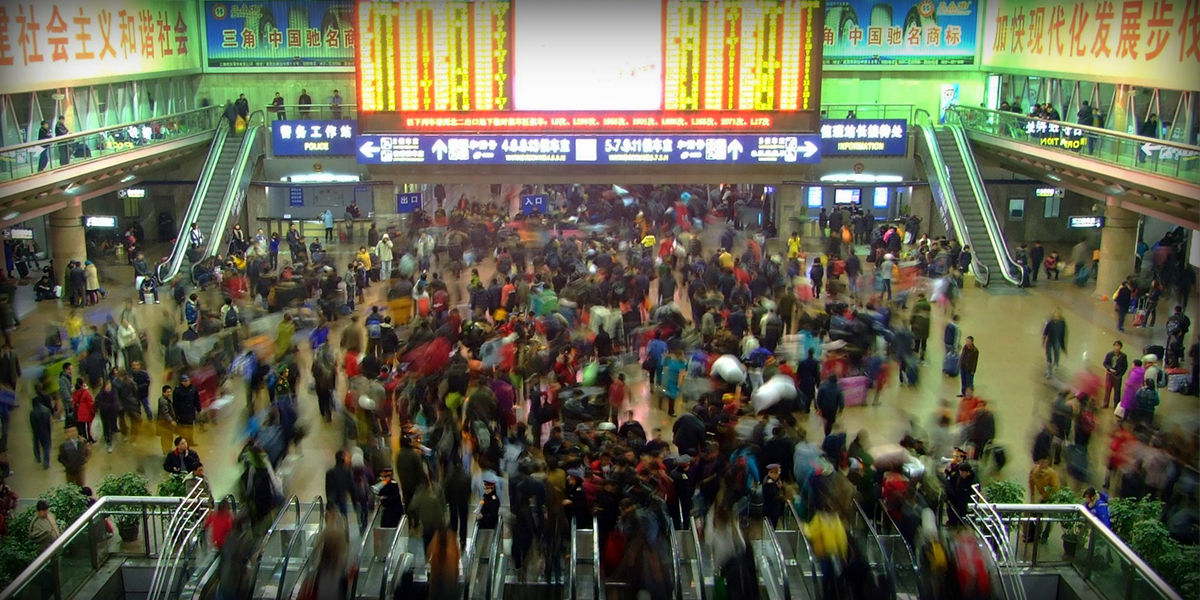 The future is ours to ride
What started with a small project in Shanghai nearly 20 years ago has become a template for the future.
Worldwide, China leads the urbanization boom – in 2025, more than 240 Chinese cities will have over 1 million people.
Thanks to the emerging metro and rail networks, not only in Shanghai but in all major cities across China, more and more residents can now rely on public transportation. In Beijing, the percentage is already 44%, with over 10 million passengers travelling every day.
When all metro projects approved by the government are built, a total of 38 Chinese cities will have at least one rail line. A statistic many countries can only dream of.
Progress brings more choices, but also more traffic on the roads. With more metro lines, both congestion and pollution can be reduced, so Karl Ding and millions others can still enjoy the early dawn air.
"Today, more people in China have the ability to buy cars, so the roads are more crowded and the air pollution is more severe. Since the government promised to build up metro stops every kilometer in big cities, more people take public transportation when they go out – it saves a lot of time."
Karl Ding
Quality Manager, thyssenkrupp Elevator China
Mobility – a quality of life
The last decades of metro and rail system construction in China has not only successfully kept pace with an unprecedented boom in urbanization, but also created a new world-class standard in commuter travel.
Now mobility, along with wealth and personal choice, has become a new benchmark for an excellent standard of life. In Shenzhen, Chongquing, or Shanghai, modern transport solutions connecting neighborhoods and families enable a life that can be lived more fully and with greater ease.
Growing mega-cities don't have to be overwhelming. Instead, with an intelligent, modern infrastructure, they can work efficiently for the benefit of their inhabitants. China – booming in population – is also leading the way in innovative urban living.