Buildings
Five futuristic buildings that will set your head spinning and heart soaring
The race used to be on for the tallest building; now, the next generation of architects brings us futuristic buildings that merge pioneering green technology and out-of-this-world design. URBAN HUB takes a look at five futuristic buildings destined to leave their mark for generations to come.
Beacons of urban sustainability – Today's urban city planning creates future beacons for cities which convey the new messages of sustainability, green choices and living responsibly.
31650 views
The Crystal, East London, England
This low-rise glass structure often tops the lists of the world's most futuristic buildings. The cutting edge crystalline forms make reference to modern urban facades but also recall the first Crystal Palace built for London's Great Exhibition in 1851. Using solar power and ground source heat to generate its own energy, The Crystal houses the largest exhibition on urban sustainability.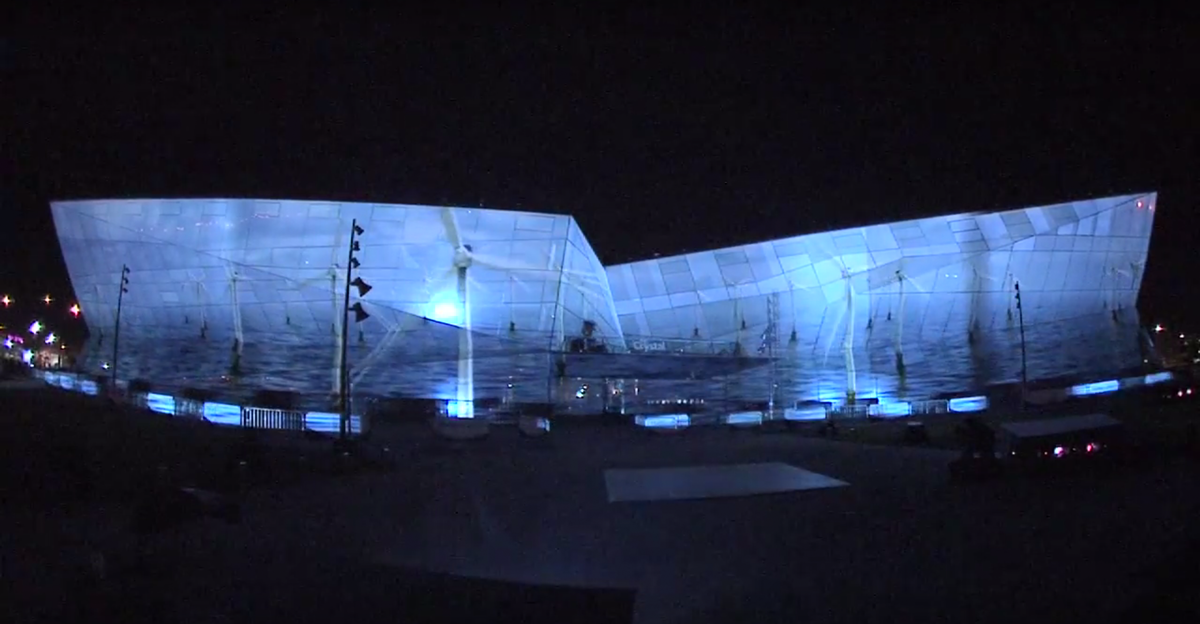 Tao Zhu Yin Yuan, Taipei 
An Innovation Award 2015 finalist at the CTBUH  Awards, the Tao Zhu Yin Yuan or Agora Garden Building in Taipei puts a twist on futuristic design while battling urban smog. The plants growing around the 90-degree double helix will absorb 130 tons of CO2 emissions each year. Plus, the building utilizes rainwater recycling.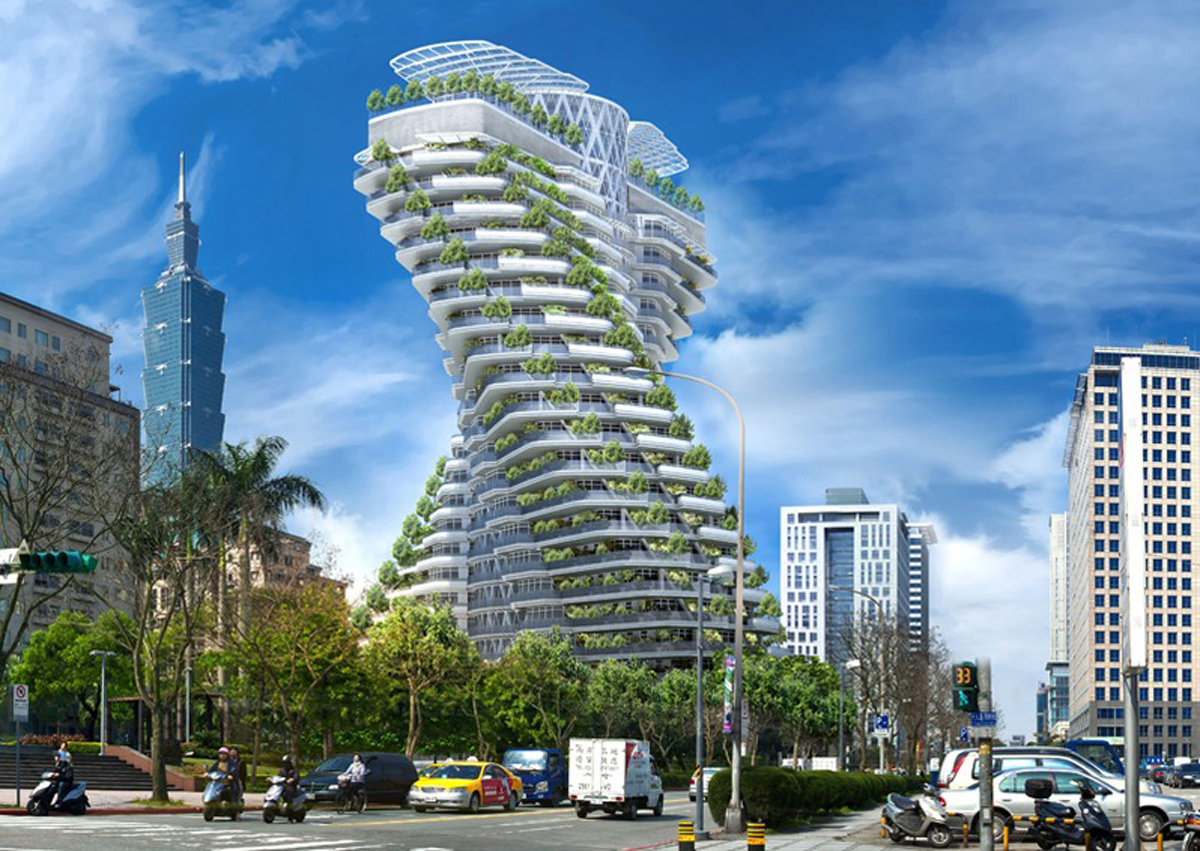 Tianjin Binhai Public Library, China
The 33,800-square-meter Tianjin Binhai Public Library features bookcases that cascade from ceiling to floor. The rippling interior and soaring ceilings convey a distinctive sci-fi look, while a huge mirrored eye – housing the auditorium – draws people in to congregate and then browse. More than just a mesmerizing site, it was completed in accordance with the Chinese Green Star energy efficiency label.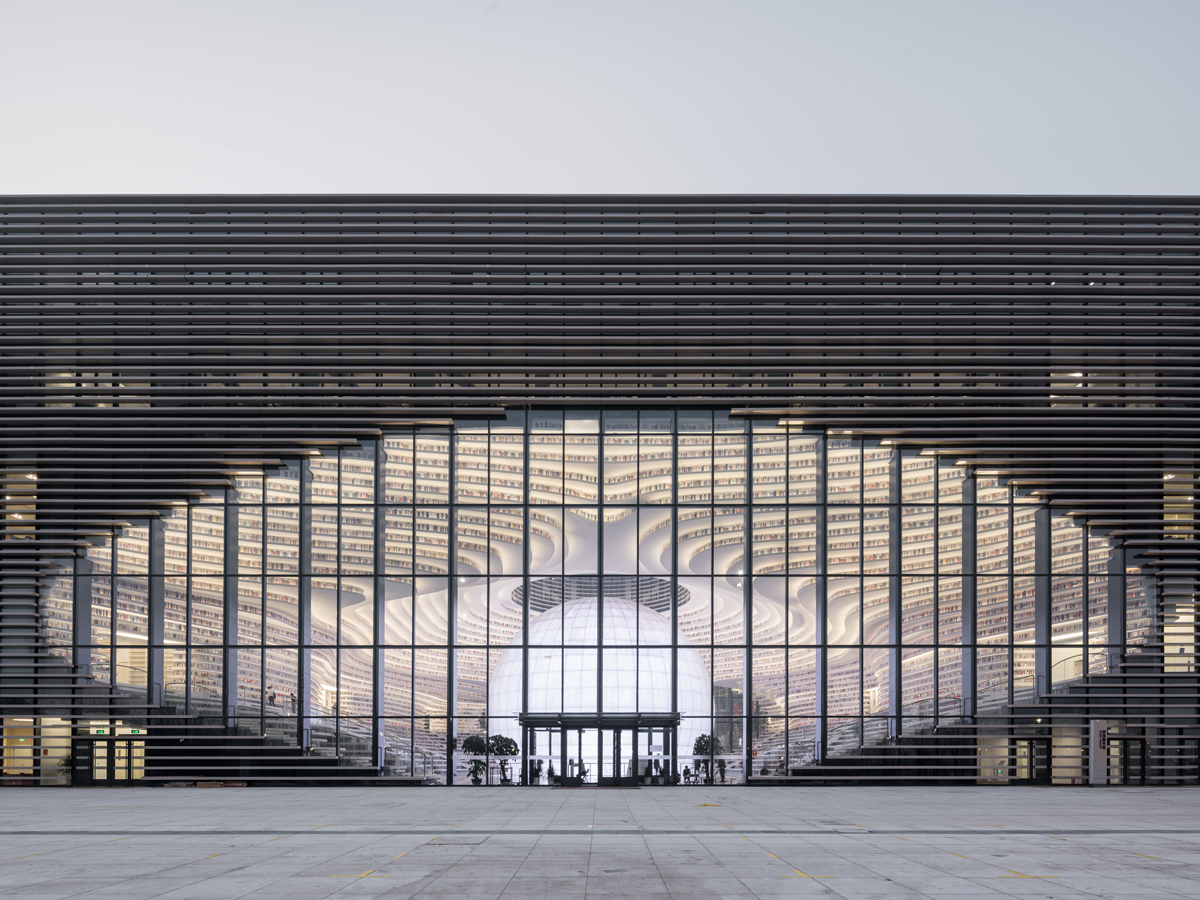 What the future holds…
George Lucas has finally settled on Los Angeles, CA, as the location for The Lucas Museum of Narrative Arts. The plans by MAD Architects led by Ma Yansong include an 11-acre urban green roof and a sleek, seemingly gravity-defying design that won't disappoint fans of the Star Wars saga.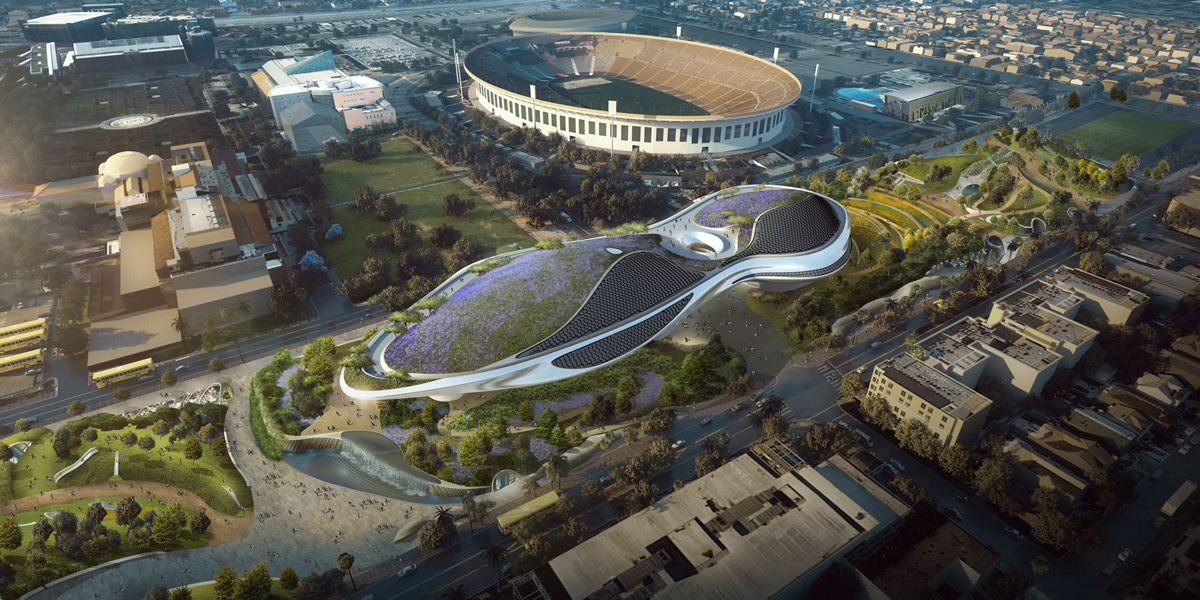 A ubiquitous symbol of Holland, the windmill gets a futuristic makeover through the proposed Dutch Windmill. Slated for construction in Rotterdam, it will generate energy via a wind turbine and solar panels and combine apartment housing and a cultural space. The eye-catching circle of glass and steel is certain to transform the city skyline.

Building the futuristic today
These examples are just a smattering of the pioneering design breaking up skylines around the globe. Architects appear intent to break molds and think out of the box by embracing new forms and lines. The effect is always eye-catching yet does not forget to maintain a human scale. Just as interestingly, design seems to be influenced more and more by a desire to build sustainability and green technology into all buildings of the future.
Have any futuristic buildings left a lasting impression on you? Which ones? Share your stories in the comments below!