Buildings
Dubai – the ever-rising icon of the Middle East
Dubai could be considered the epitome of urbanization, modern architecture and rapid change. Its population has more than quadrupled from about 500,000 in 1990 to over 2.3 million in January 2015, and the changes in its urban landscape have been, and continue to be, equally dramatic. Its past and future projects never fall short of incredible and just one man, Sheikh Mohammad, is the driving force behind it all.
Beacons of urban sustainability – Today's urban city planning creates future beacons for cities which convey the new messages of sustainability, green choices and living responsibly.
8466 views
Dubai and the man who made it
Forty years ago, most of today's Dubai was nothing but desert. Now, that same space is home to more than two million people from 200 nations, a bustling economy, and nearly 150 skyscrapers over 150 meters tall.
Creating this city has been no easy task in an environment that is neither hospitable to people nor skyscrapers. In addition to high temperatures, strong winds and a lack of water, piles must be driven through 130 meters of sand to reach the bedrock essential to support such huge buildings. Despite these challenges, the city is home to 17 of the world's 100 tallest skyscrapers.
Incredibly, Dubai's radical development can be attributed almost entirely to one man: Sheikh Mohammed bin Rashid Al Maktoum, monarch of Dubai and Prime Minister of the United Arab Emirates. Sheikh Mohammed created a boom in several business areas such as real estate, tourism, finance, media and more. As a result of his untiring efforts, less than 5 percent of the emirate's current revenue comes from oil.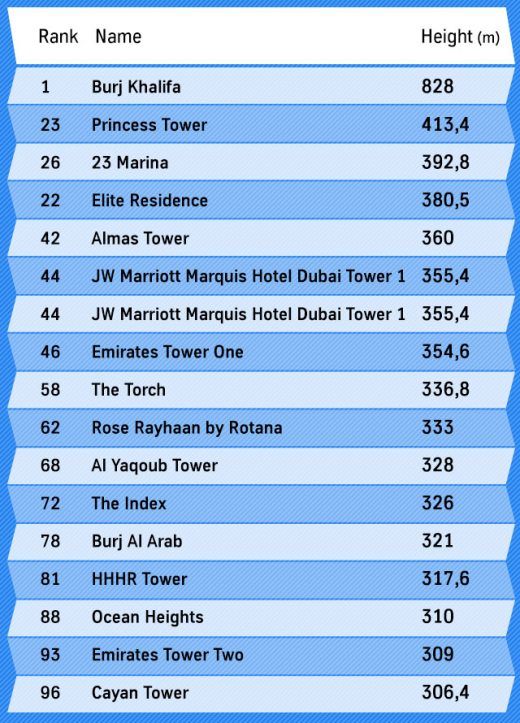 Dubai highlights are world highlights
Dubai's Burj Khalifa is the world's tallest building at a staggering 829.8 meters. The megatall building also currently holds 14 other records such as the world's highest restaurant, nightclub and observation deck. Mirroring the history of the city itself, the site of the Burj Khalifa was nothing but sandy desert ground before construction started in 2004.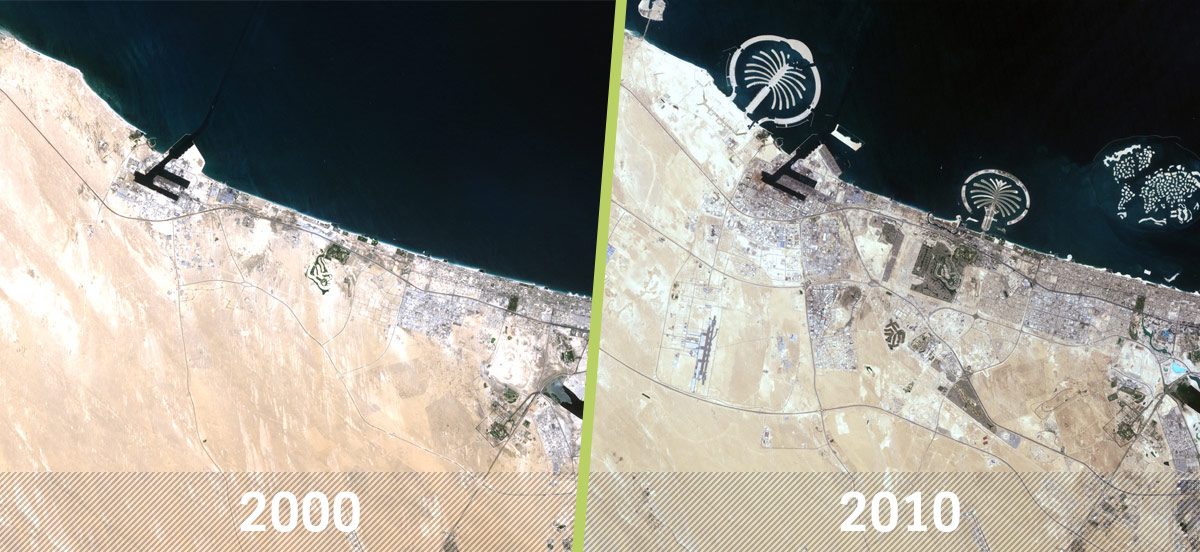 The iconic palm-shaped island, Palm Jumeirah, started as a project to provide more beach front property and, upon its completion in 2009, the coastline had increased by 56 kilometers. According to Sheikh Mohammed's wishes, it was built using only local sand and rock. In fact, the island's signature palm shape was designed by the Sheikh himself.
As if one were not enough, another palm island (Palm Jebel) is currently under construction, and the city is also planning two archipelagos of islands: one in the shape of the world (The World) and one in the shape of the Milky Way and solar system (The Universe).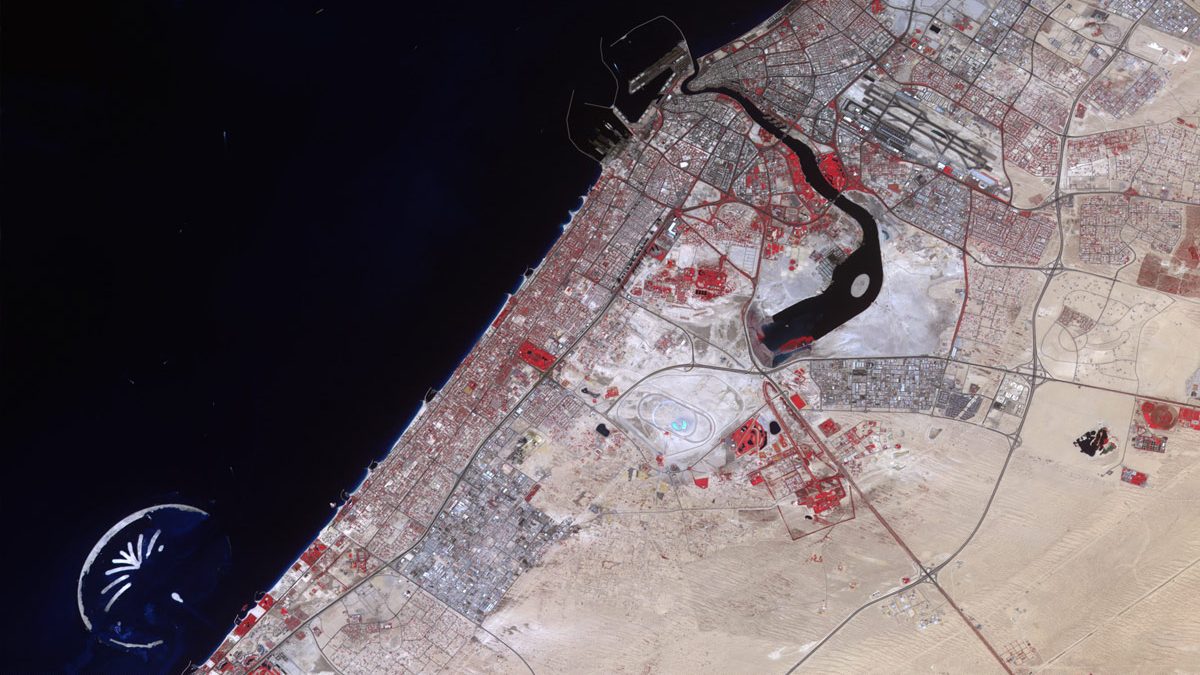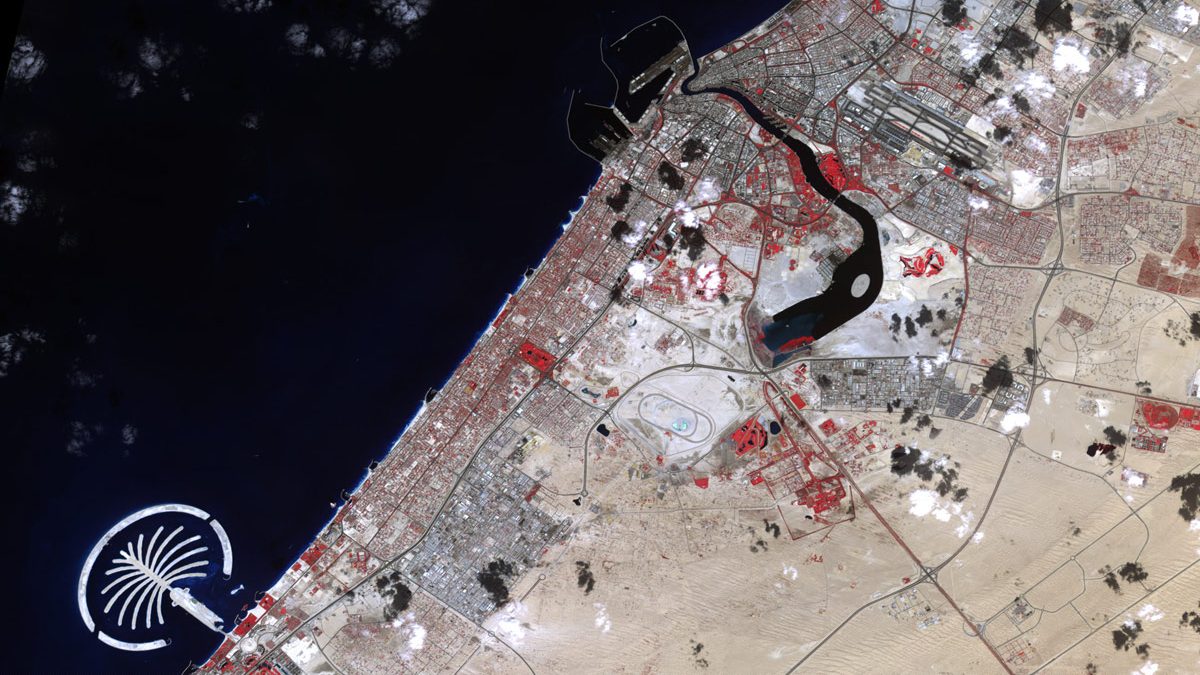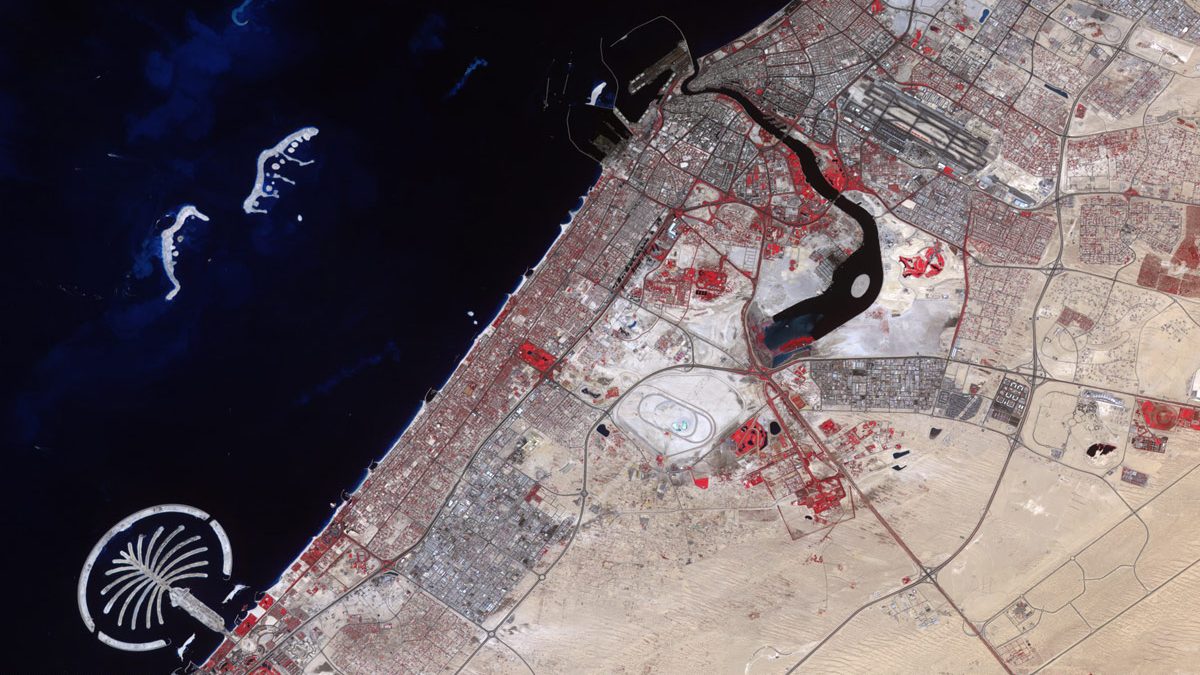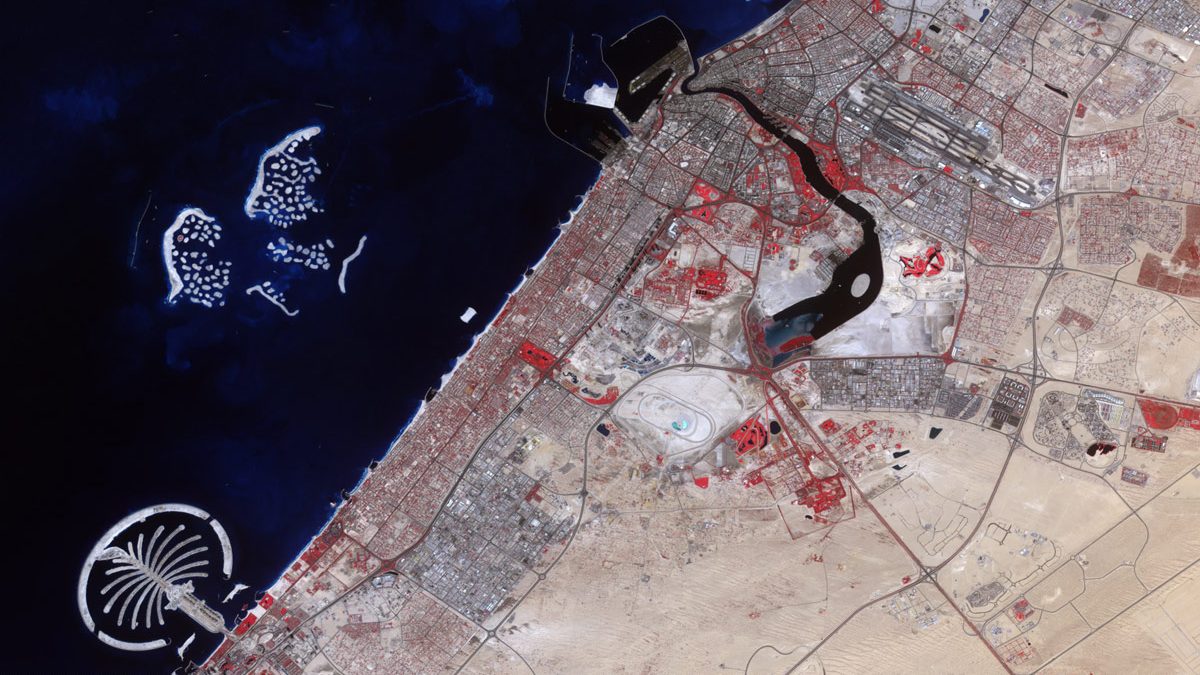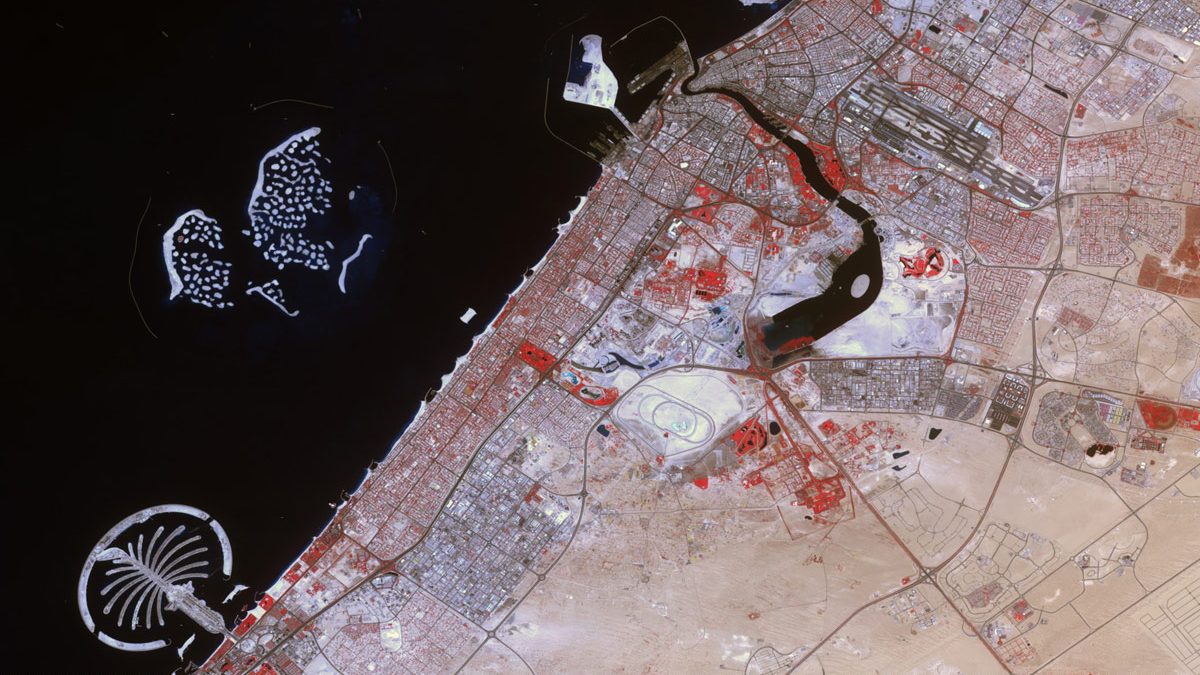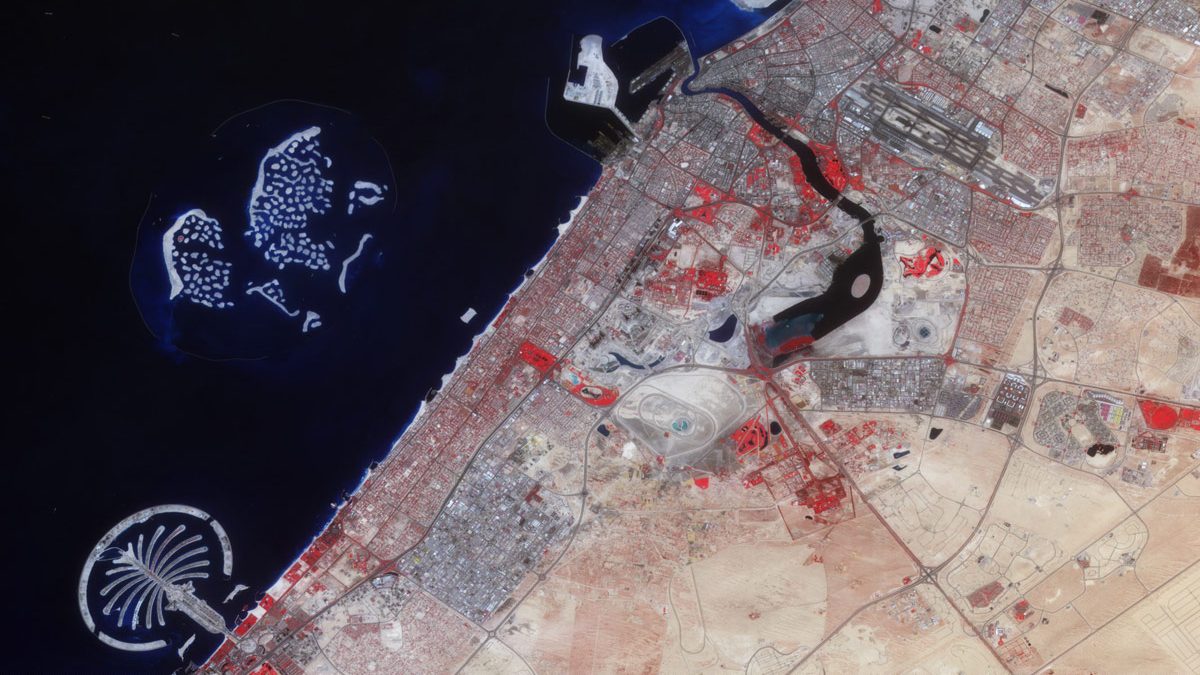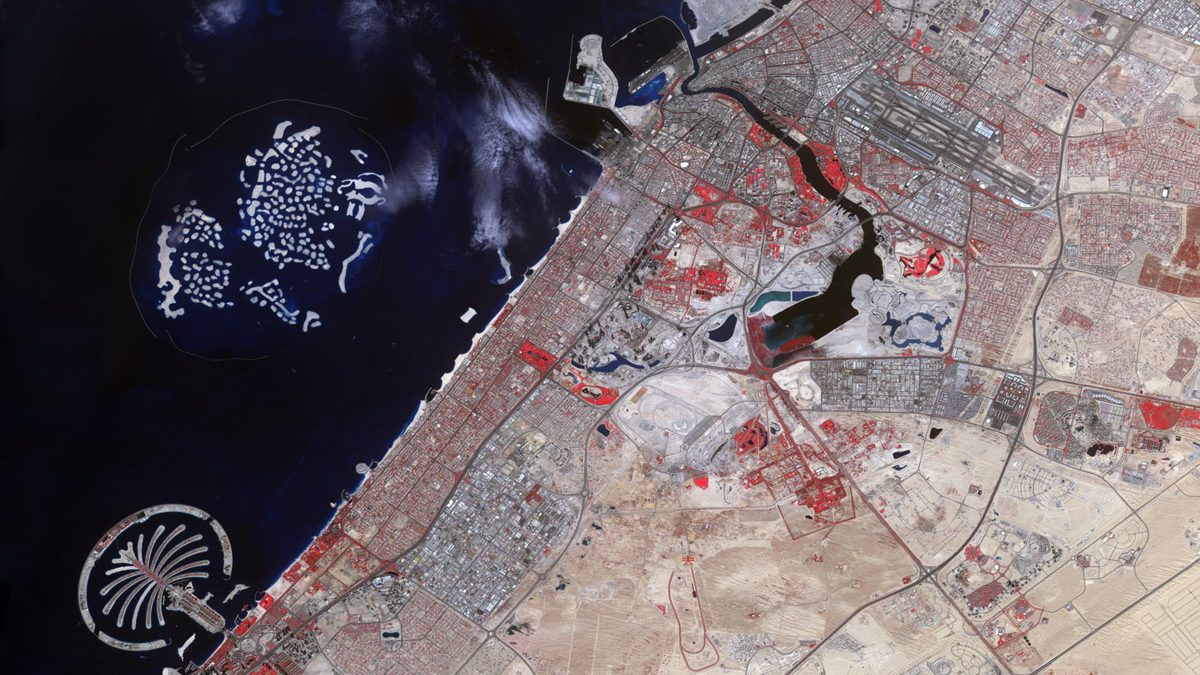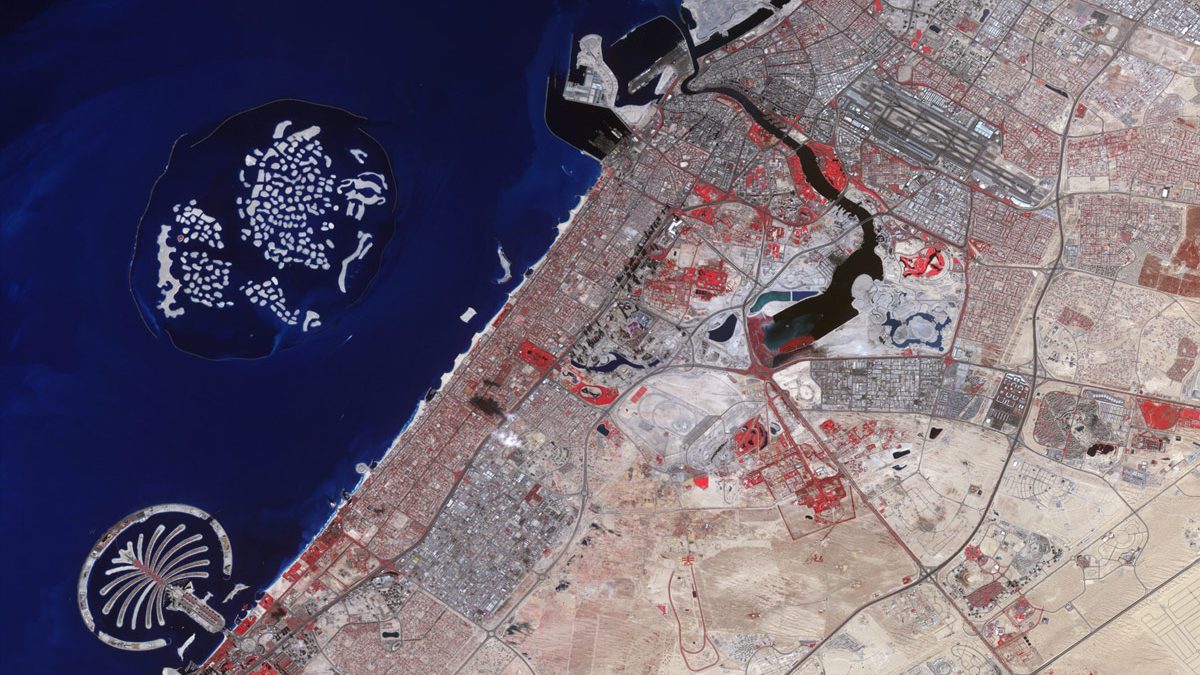 Another impressive structure is the ship-shaped Burj Al Arab hotel, sometimes called the world's only 7-star hotel. Although no rating agencies can actually award more than five stars, it is widely regarded as one of the finest and most expensive hotels in the world. Another hotel, the twin-towered JW Marriott Marquis Dubai, is also noteworthy as the world's tallest hotel at 355 meters.
People-moving systems that move Dubai
With such rapid expansion on the ground and into the sky, human mobility in Dubai relies heavily on critical people-moving systems such as elevators, escalators and the city's metro. This is, in part, due to the fact that Dubai is not considered a very pedestrian-friendly city, but also due to the large distances: it would take an hour to walk to the nearest beach from the Burj Khalifa, for example.
One of the original growth drivers of the city is Dubai International Airport, a major airline hub in the Middle East. It consists of three terminals with a total capacity for 75 million passengers annually making from it the 7th busiest airport in the world by passenger traffic and the 2nd busiest airport in the world by international passenger traffic. thyssenkrupp Elevator has provided the airport with 658 passenger conveyance systems, including 165 escalators, 125 moving walks and 350 elevators. The company is also a key maintenance provider for people-moving systems in the Dubai Metro – an essential piece of infrastructure, considering the distances within the city.
The future's just as bold
With a host of other initiatives underway, Dubai is set to remain at the cutting edge of urban design and modern city living. The city has recently been named the host of Expo 2020, and other projects promise to keep Dubai interesting for decades to come.
Dubai will soon be home to the Taj Arabia, a replica of the Taj Mahal but four times bigger. It will also be home to Dubailand, a theme park twice the size of Disneyworld. Bluewaters Island is also forthcoming and will be home to yet another world record: the world's tallest Ferris Wheel at 210 meters.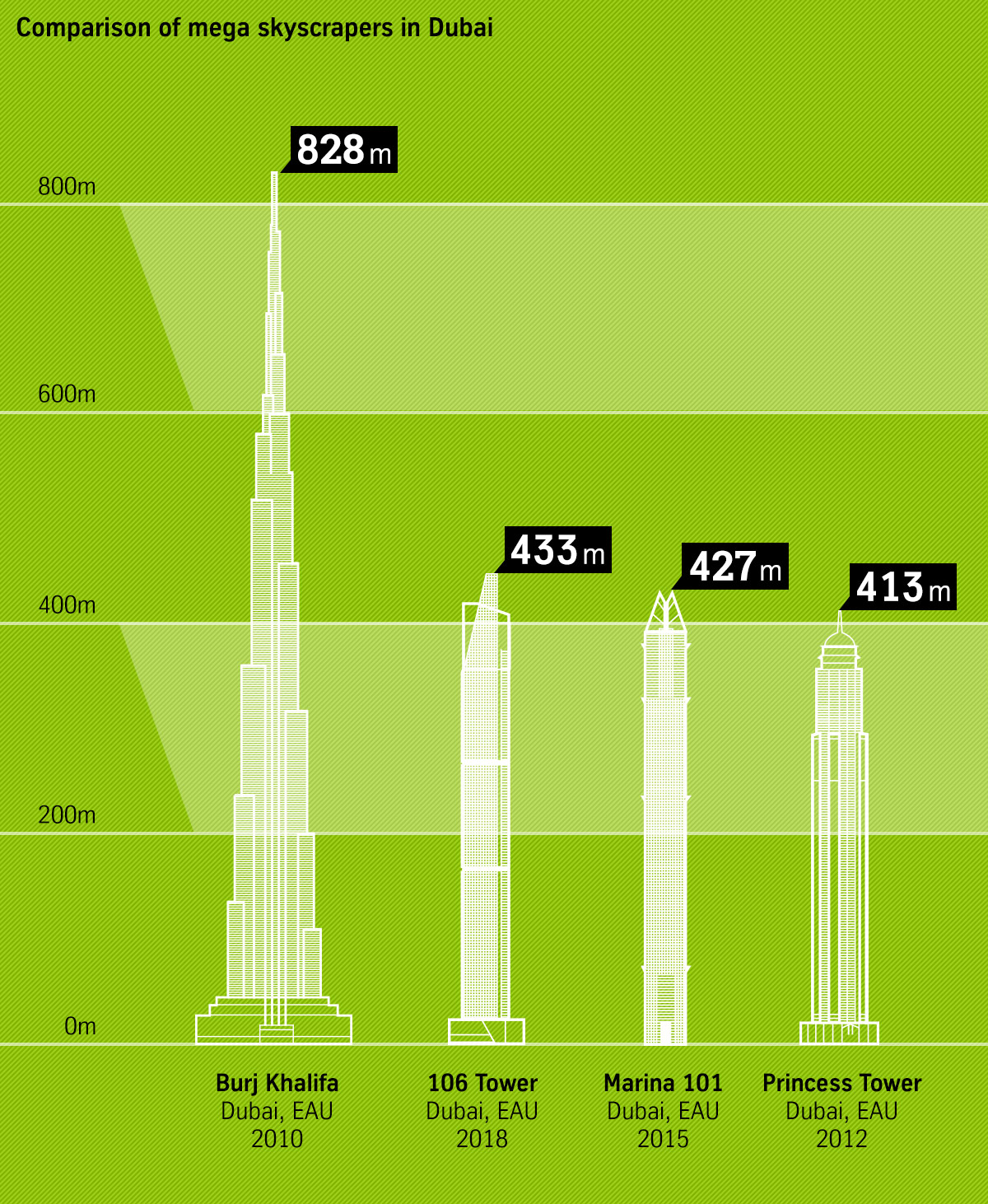 The UAE beyond Dubai
84 percent of the people living in the United Arab Emirates (UAE) reside in cities, of which Dubai is only one. Other cities are also undergoing rapid urbanization such as Sharjah and Ajman.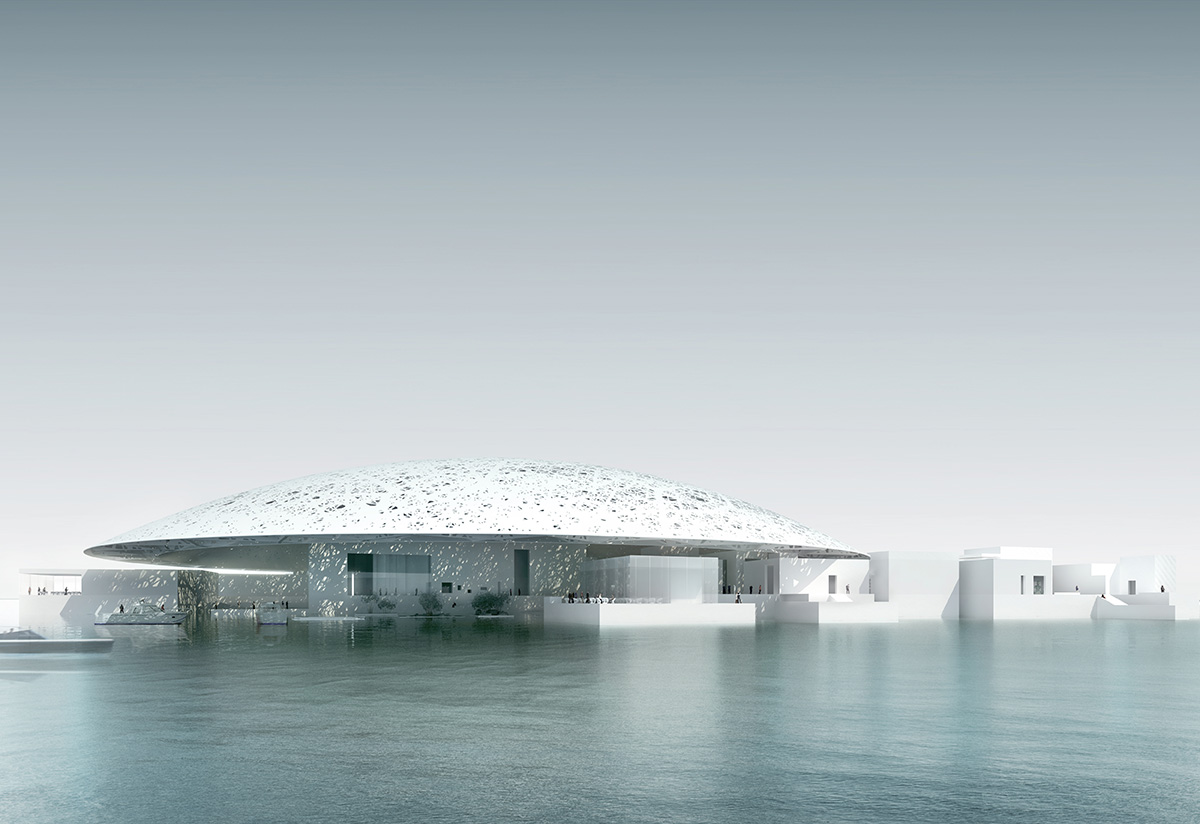 Skyscrapers and Museums
Abu Dhabi, the capital of UAE, is also a burgeoning metropolis full of skyscrapers, beautiful beachfront promenades and world-class museums such as a branch of the Guggenheim and, soon, also one of the Louvre. Plus, it's home to the world's largest indoor amusement park and every car lover's dream: Ferrari World Abu Dhabi.