Buildings
A moving tribute to handicraft – capturing "Edwardian" style in Harrods' escalators
Harrods, Europe's largest department store, has stood out as a beacon of quality and tradition since 1834. Every detail in every corner of its 90,000 sq meters of shop space aims to reflect the rich history, yet also ensure the modern conveniences shoppers have come to rely upon.
When redesigning its Basil Street escalator hall, the store saw a unique opportunity to revisit the turn-of-the-century charm that helped build its reputation. The task was to prove escalators can move people efficiently while still cutting a dashing figure.
The architects proposed a striking copper bronze cladding, which provided an elegant and period-appropriate covering for the modern engineering underneath. Harrods is no stranger to an eye-catching combination of style and openness to fresh invention, so it was a fitting solution for this iconic destination. 
Beacons of urban sustainability – Today's urban city planning creates future beacons for cities which convey the new messages of sustainability, green choices and living responsibly.
6181 views
Harrods and escalators – a heady combination
Harrods naturally has a long history of influence in fashion, but perhaps a lesser-known reputation for its innovation in escalators. On 16 November 1898, Harrods opened England's first "moving staircase", which proved to be such a heady experience, visitors got a brandy after their first ride to calm them down again. One hundred years later, in 1998, Harrods debuted the Egyptian escalator. The designer William George Mitchell, called it his masterpiece, and shortly after completion, it was listed by English Heritage, underscoring its cultural significance. Today, Harrods continues to set precedents in style and innovative mobility.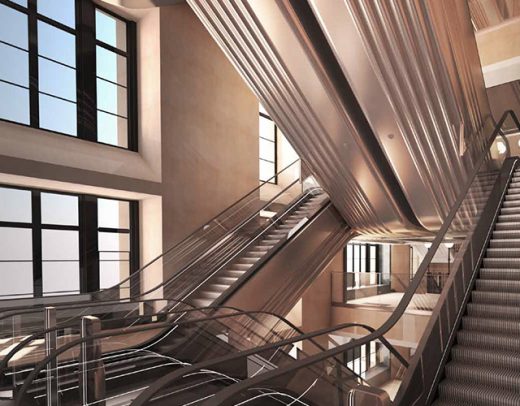 Living up to the latest fashions in escalators
A collaboration between Make Architects and thyssenkrupp, the new escalators raise the bar in reliable, yet stylish mobility at Harrods. The project involved upgrading the design, as well as updating the technology and safety of the escalators.
Choosing a less grandiloquent design than the Egyptian elevator, the architects took inspiration from the building's "Edwardian" façade, because Harrods itself resides within a listed heritage building, marking it as an important example of English architecture.
To pay homage to this historical structure, the designers chose to emboss the escalators with bespoke high-quality copper bronze cladding. It references the bronze elements and fluted columns of the façade, while also wonderfully mirroring the staircase opposite.
Make Architects present the escalator and challenges of the project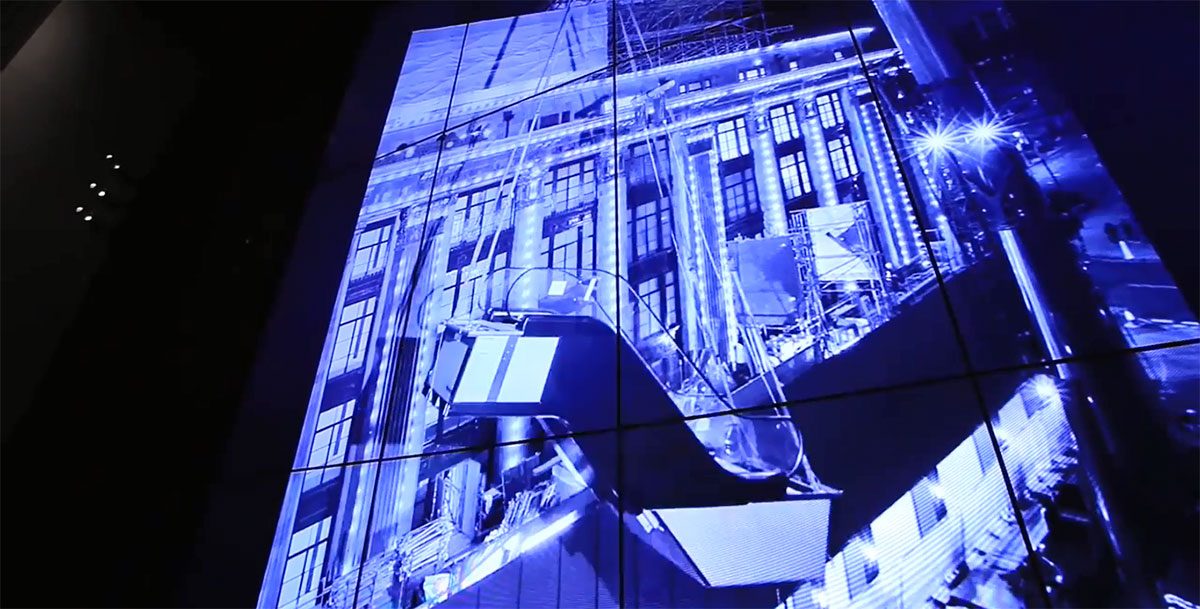 Masterfully coordinating the ups and downs
The installation process proved daunting: 16 escalators had to be lifted from the street, over the building and down through a skylight, and all on a tight schedule. Street closures and customer disturbances had to be minimized, so the entire installation work had to be wrapped up in two weekends.
The skilled engineering team oversaw a smooth installation process, but these escalators were slated for some extra primping, and an additional four months were planned to provide sufficient time for handcrafting the unique cladding.
Craig Scaddan, Senior Project Manager at thyssenkrupp Elevator, explains:  "We took factory-fresh escalators and soon they were being welded and covered with fixtures and fittings. But the end result was absolutely fantastic."
The sleek lines of copper bronze handiwork by Evans Turner are not only eye-catching ornaments but also cleverly hide the lighting, sprinklers, much like the engine rests under the hood of a car.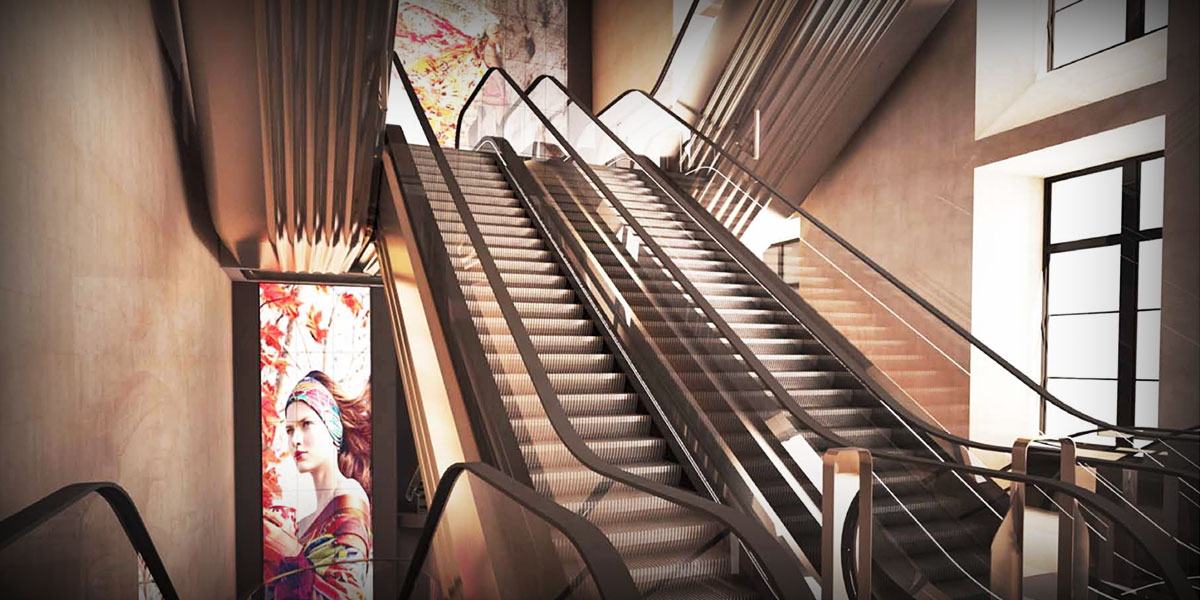 "After the project was completed, I took my wife to see the finished article. She was very impressed by the escalators, she was also very impressed with the handbag department."
Craig Scaddan
Senior Project Manager, thyssenkrupp Elevator
A final touch of inspiration in the big city
With the cladding, the escalators have become another key sculptural element in the building, and another reason to visit Harrods. The escalator hall features a glass chandelier by American artist Dale Chihuly. Entitled "Amber and Gold", it was installed in February 2014, marking the end of the project.
The Harrods escalator hall reveals how beautiful detailing can add a final touch to help make cities more imaginative and vibrant. Instead of focusing just on practicality, technology can be integrated into urban life without sacrificing aesthetics – sometimes it may even enhance them.