Buildings
Go with the flow: building design and technology ease urban comings and goings
No matter where people congregate in larger numbers – in public squares, shopping malls, high-rise offices or the check-in line at the airport – getting in and out, left and right, and up and down with the greatest ease and safety has always been paramount. URBAN HUB looks at building design innovations and inventions that keep everyone going with the urban flow – from open-plan lobbies and revolving doors to high-tech elevators, skybridges, and digital solutions.
Beacons of urban sustainability – Today's urban city planning creates future beacons for cities which convey the new messages of sustainability, green choices and living responsibly.
8032 views
Keeping people moving for better urban living
As buildings grow taller, city borders expand, and urban populations explode, cities struggle to hold it all together and keep it moving. Yet, as global population densities boom, good building design and planning can help ensure we are not always shoulder-to-shoulder, but move freely, stress-free, and safely.
Even before the advent of the megacity, urban planners recognized the importance of good building design to prevent bottlenecks, underutilized space, and safety hazards. Solutions arise from studying how people move through buildings or heavily-trafficked urban settings. Matching this knowledge with innovations and technology creates good "people flow."
Simple yet effective
Many of us may take for granted some of the first tricks or inventions architects designed to facilitate an uninterrupted flow of people through a building. For example, revolving or two-way doors ensure people could enter a building while barely missing a step.
Considering how to create access for handicapped individuals and ensuring safety for all building occupants gave rise to further developments like ramps, opening up new avenues for traversing into and through a building. To ensure buildings could be evacuated easily led to more staircases located in all corners of the building.
In addition to considerations to the physical plant, building managers also found that providing people with quick information helped facilitate an uninterrupted flow. Well-lit signage and floor markings also meant less stopping and more fast-forwarding.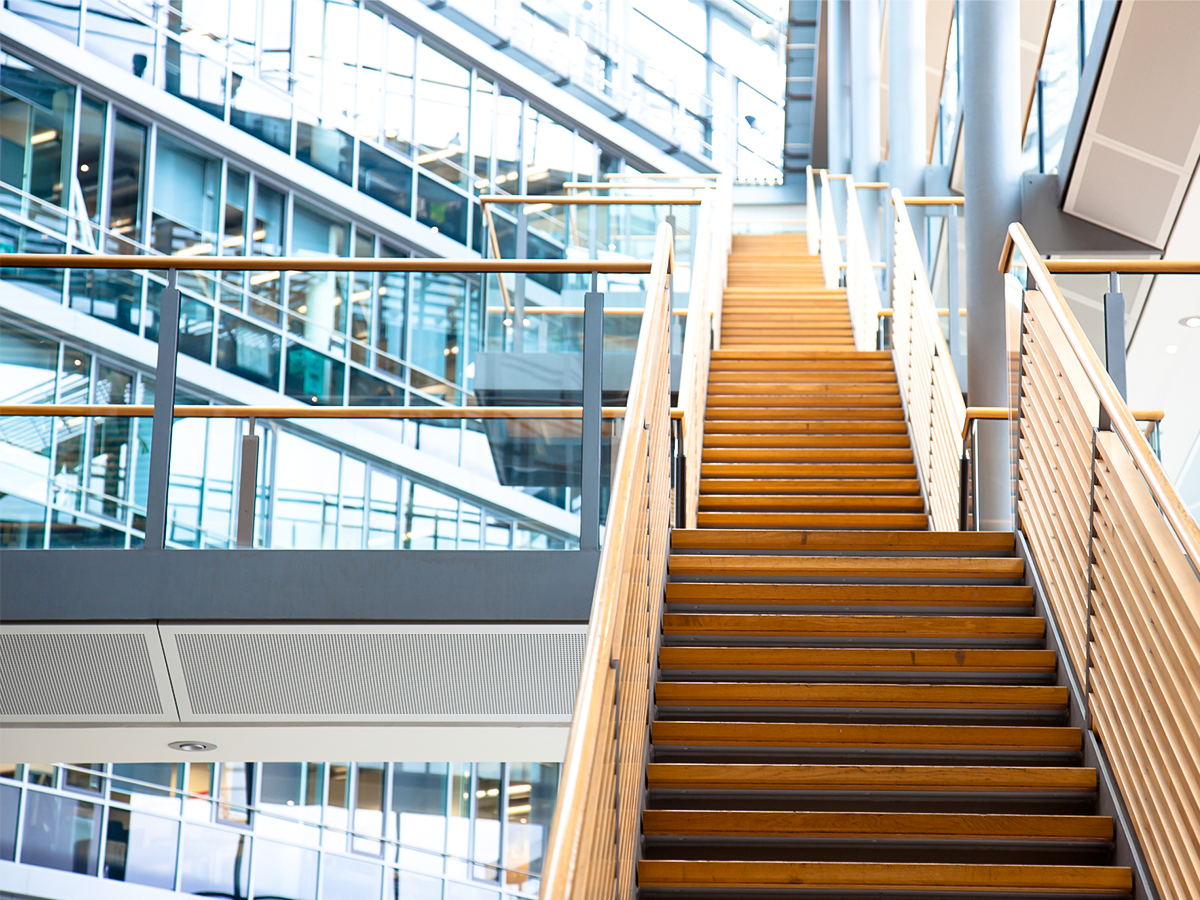 Getting up on the vertical people flow
Today's futuristic buildings still rely on the tried-and-true simple tricks and their modernized updates for good people flow, However, design and innovation had to up its game to allow for higher buildings, more people, and diverse building environments that often combine living, working, public transportation, and shopping under one roof.
The most revolutionary invention to facilitate people flow in buildings was the elevator. It saved people from taking the stairs and opened the door to higher buildings. Architects have never looked back, and it's no exaggeration that the elevator is the key to a higher quality of life in high-density cities.
No other invention has so brilliantly adapted itself to changing and growing urban populations. What began as a simple hydraulic lift machine, the passenger elevator has evolved to a mobility system that is crucial to seamless and safe people flow in tall buildings.
Today, modern updates like the TWIN elevator – two independent cabins in one shaft – save space and reduce waiting times for passengers. Even more exciting is the MULTI elevator, which offers multiple independent cabins that operate in a loop, not unlike a metro. It not only goes up and down, but also left and right, creating entirely new building design possibilities like the first elevator did over a hundred years ago.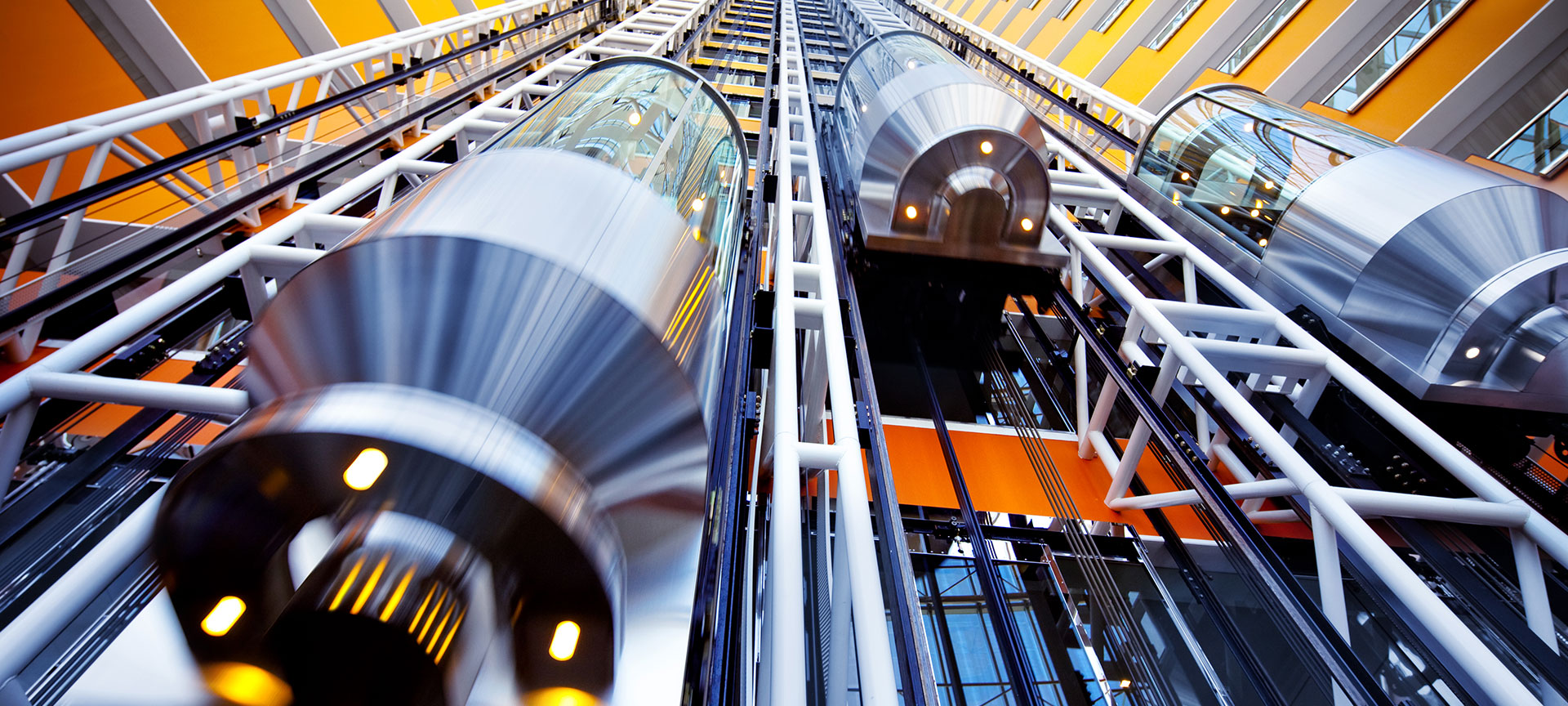 Design and technology flow into each other
What came first: building design or the technology? Since the beginning of time, the two have egged each other on to create the next structural innovation. Technology paves the way for new possibilities in building, while design finds inspiration in new inventions.
Early building design mostly focused on horizontal people flow, or ground floor planning. Solutions saw open plan lobbies with various points of access and planning a variety of "corridors" for pedestrian flow. Escalators helped make multi-level foyers more attractive and moving walks in places like airports sped up horizontal circulation.
Designing for vertical circulation required a little more creative thinking. Elevator technology could whisk people upwards in seconds, but certain incentives can help ensure that all levels of a building are used to prevent visitors "pooling" on the ground floor. "Stacked anchor destinations" is a technique of distributing public offers among different floors to open up a building vertically.
An excellent example: David Chipperfield's Amorepacific Headquarters in Seoul. An atrium cut out mid-way up the structure creates an eye-catching landmark. Art galleries and restaurants spread over four floors then draw the public in to take full advantage of the structure. TWIN elevators ensure the comings and goings are short and sweet.
By merging vertical and horizontal flow, pioneering elevators like MULTI will facilitate whole new building shapes. A building's service core must no longer remain perfectly straight from top to bottom. These elevators can turn at right angles, offer seamless transportation across skybridges, and even provide direct access to underground public transportation stops.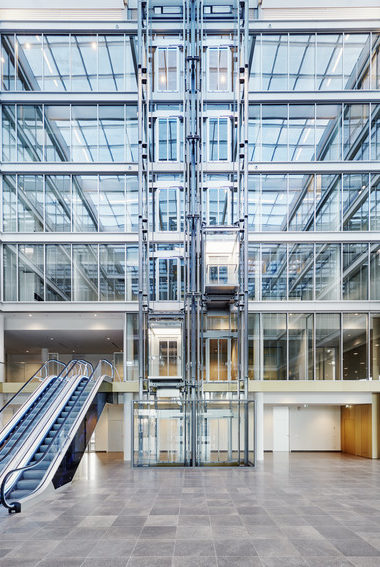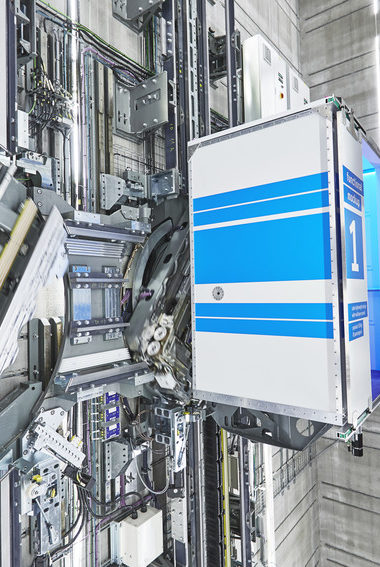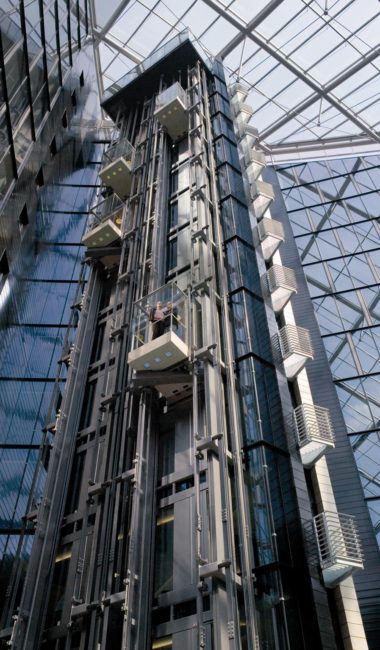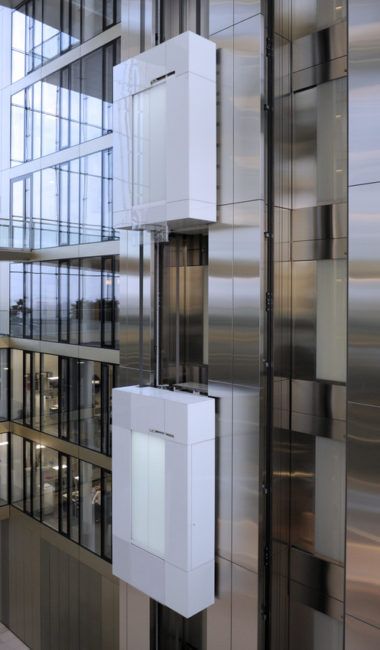 A digital flow
Observing how we move and why we move has always been the cornerstone of channeling pedestrian flow. Digitalized data and technology has exponentially improved planning. In particular, enabling real-time adaptive responses, much like it has for roads and car traffic.
Take the predictive maintenance system MAX for elevators. This smart mobility, machine-learning IoT solution effectively works to reduce elevator downtime by providing real-time diagnostics. It predicts when parts may need to be replaced, effectively trouble-shooting before the trouble begins.
Overall, digitalization can help planners predict patterns of use and traffic throughout a building, allowing for adaptive changes and creating mobility solutions like elevator enhancers. Digitized information sources like apps and touchscreens also better react to visitors' needs as they enter the building, replacing the doormen and lobby receptionists. Plus, mobility control, access, and evacuation systems can all be harmonized on one platform.
Our (convenient) urban future
Cities are exciting places to be and their buildings will increasingly become the places where most humans live, work, and convene. Good thing that technology and building design solutions are also moving with the times, ensuring people flow through urban spaces with ease and as little stress as possible.